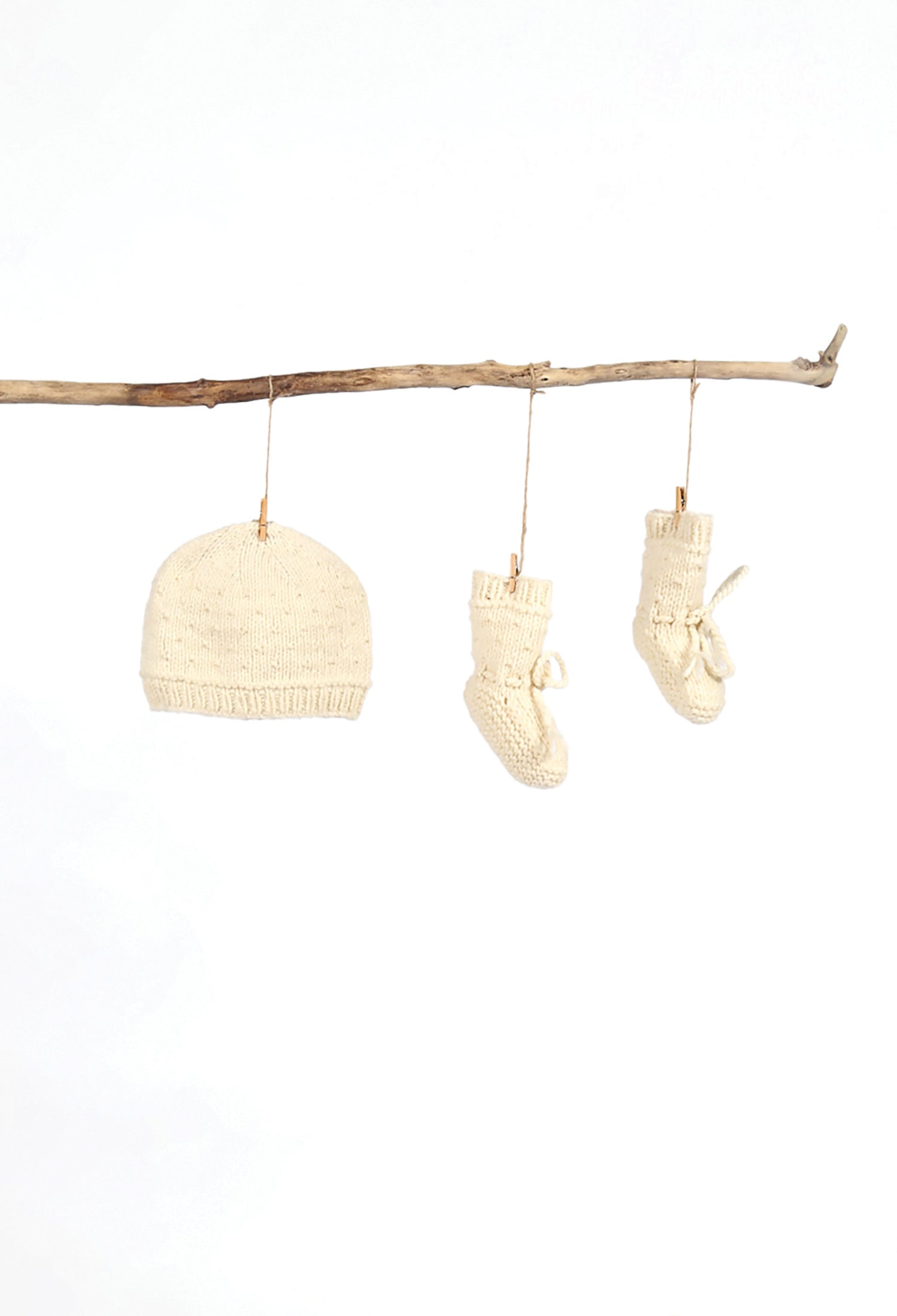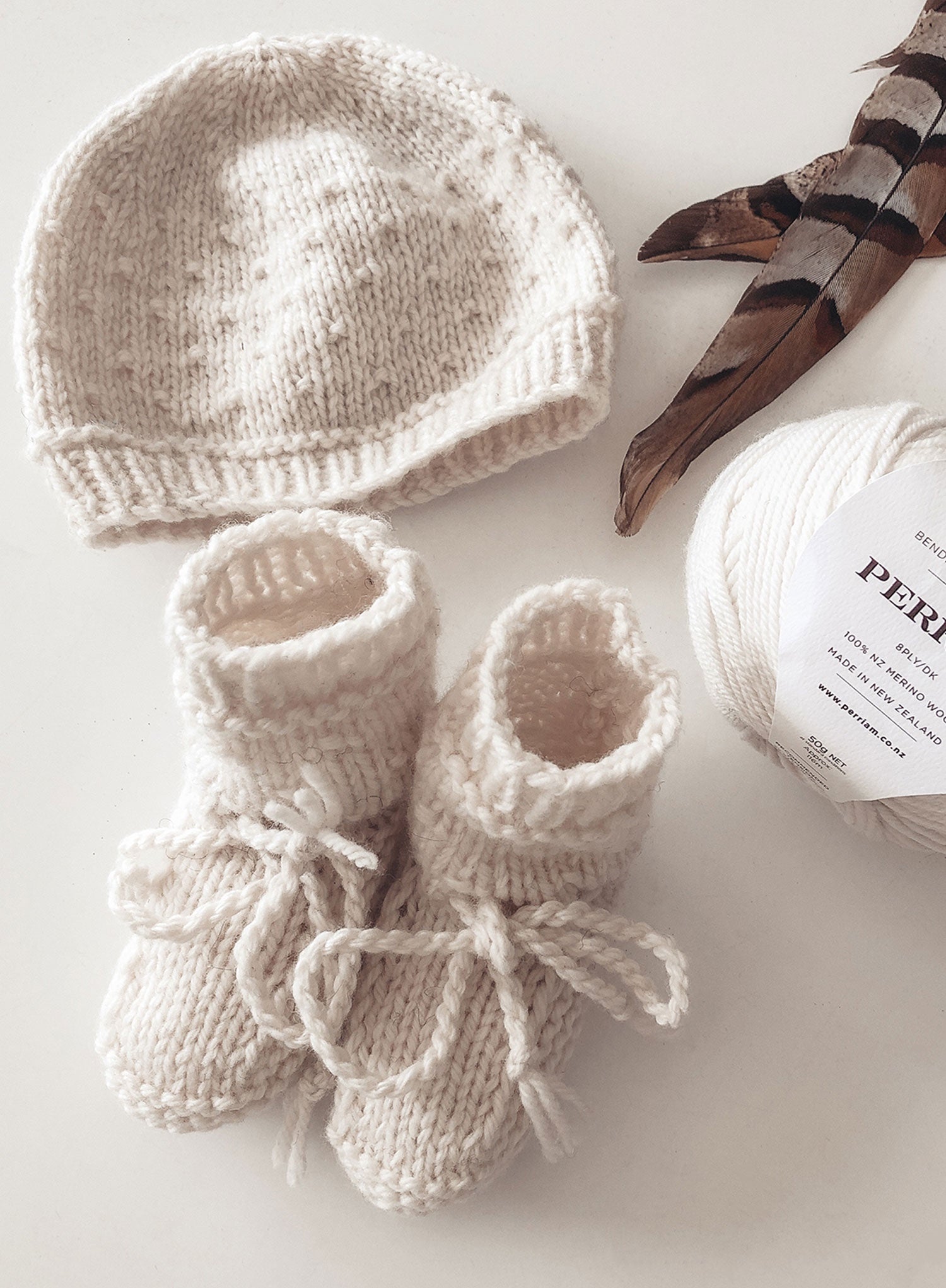 Seed Stitch Hat & Booties Pattern
The Seed Stitch knitting pattern is a set designed to be handed down generations as an heirloom piece. Suitable for the beginner knitter and with beautiful seed knit details this is a special set that will suit both boys and girls.
Hat for sizes: 0-3 months, 3-6 months, 6-12 months, 12-24 months.
Booties for sizes:  0-3 months, 3-6 months, 6-9 months, 9-12 months
Materials required: 
1-2 Balls of Bendigo 8ply merino yarn
1 Pair of 4.00mm knitting needles
1 Pair of 3.25mm knitting needles
1 Sewing needle
Bespoke PERRIAM knitting design.