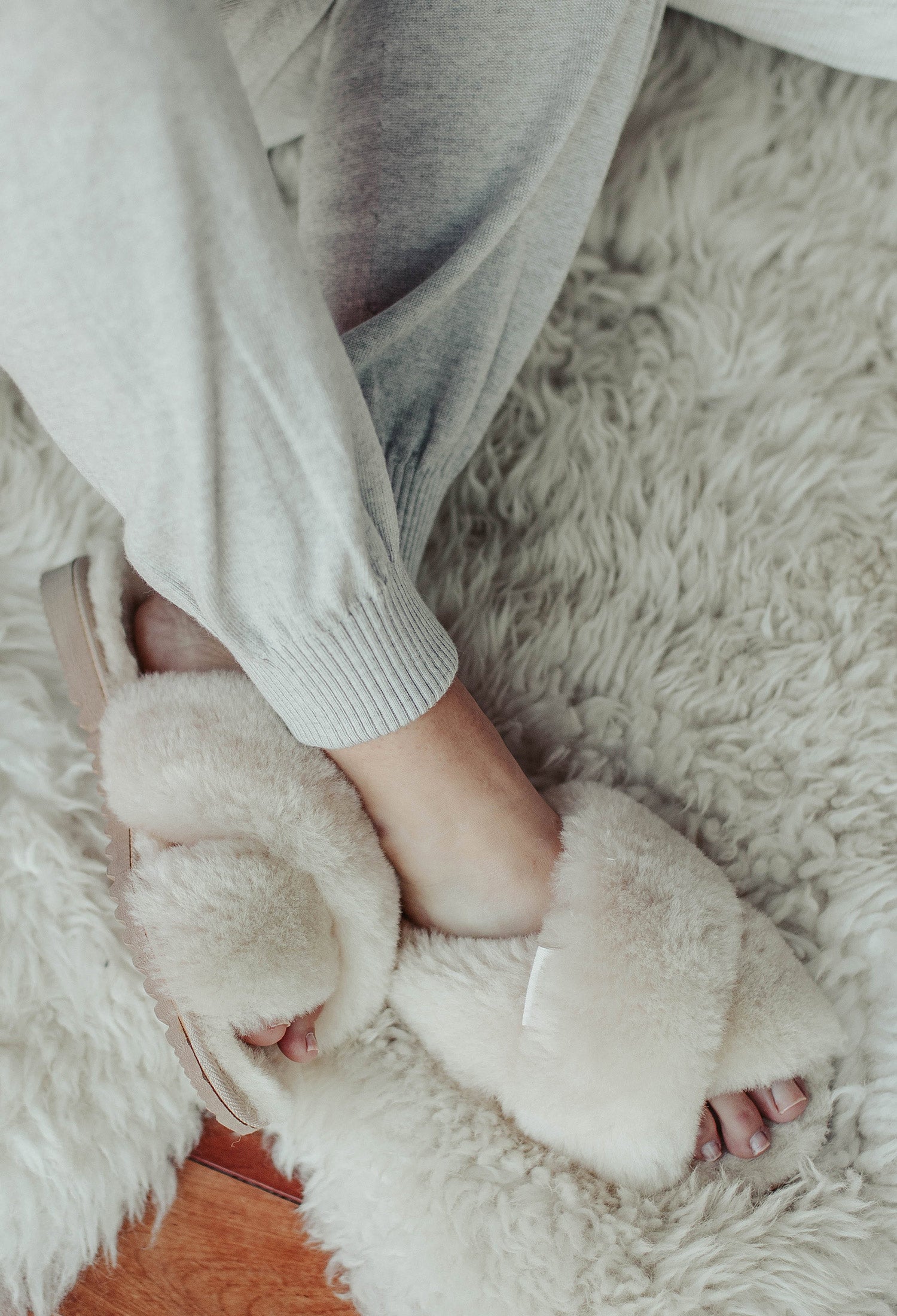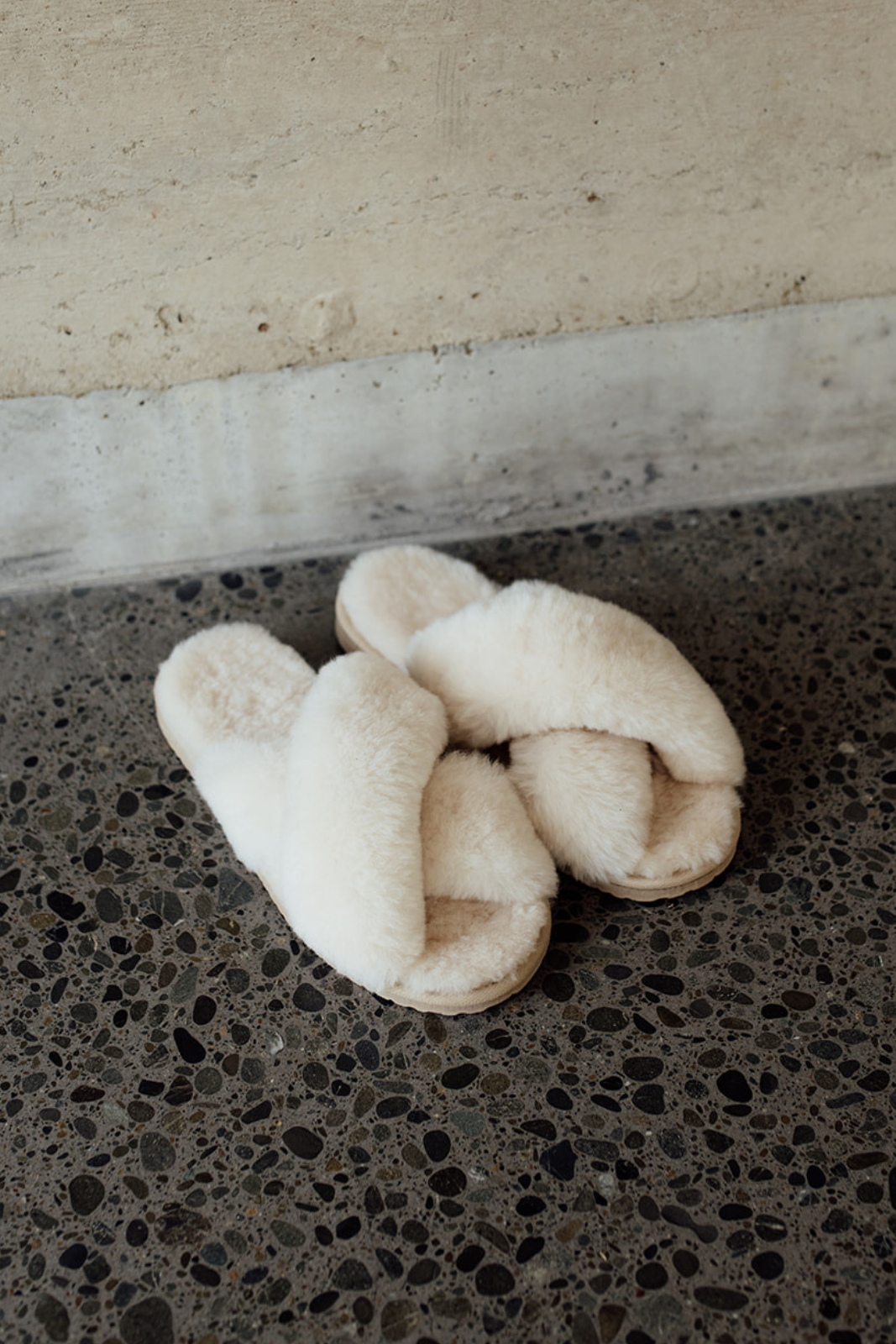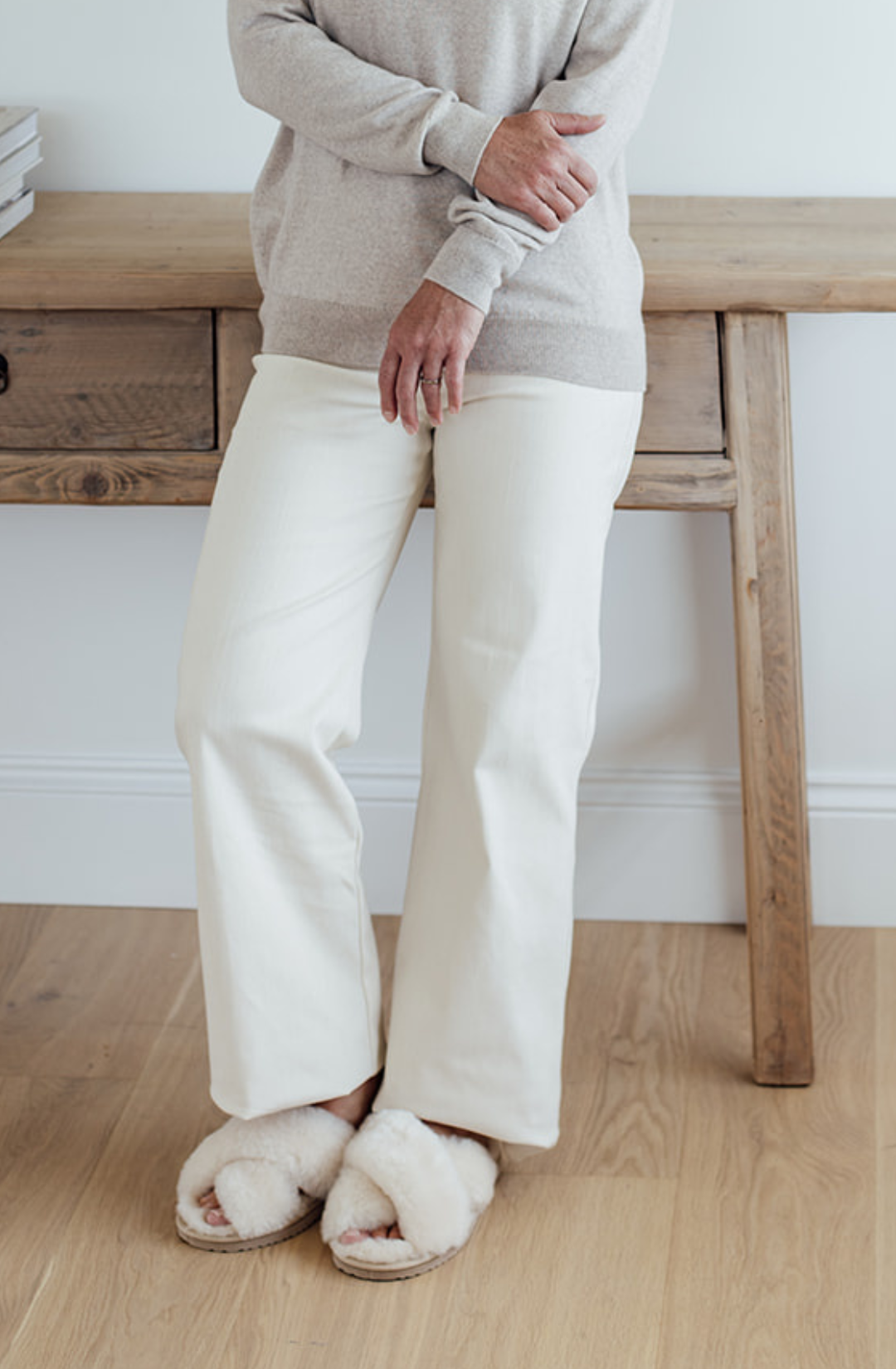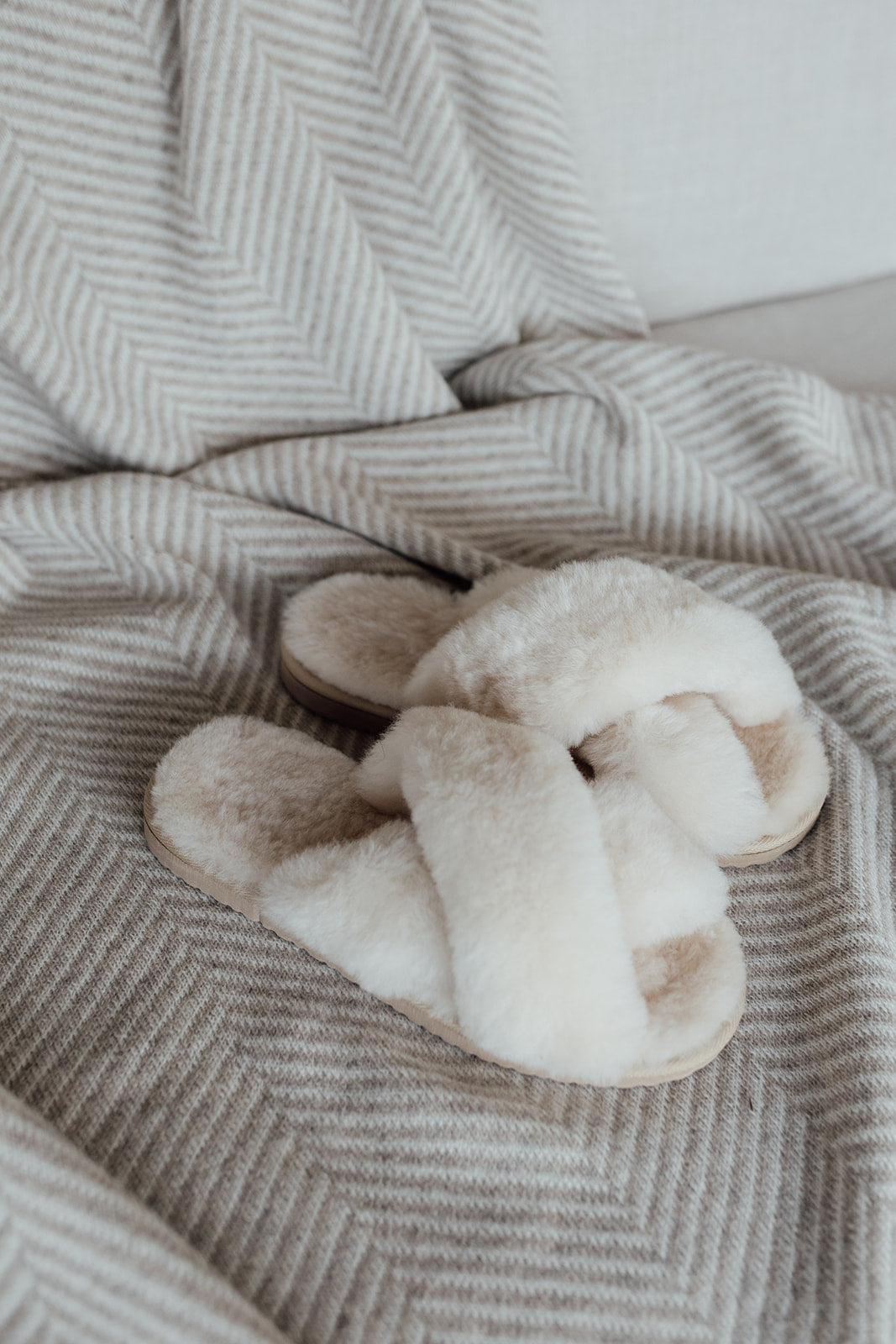 The Lush Sheepskin Slipper
This beautiful cross over sheepkin slipper is the ultimate in stay at home comfort.  Made with a hard sole so that you can wear ouside as well as in.
Contents
The soles are made from E.V.A. - Ethylene vinyl acetate

EVA has the advantage of being 100 % recyclable. EVA is free of chlorides, heavy metals, phenols, latex and all toxics.

100% Sheepskin
Suppliers
Proudly Made in New Zealand.