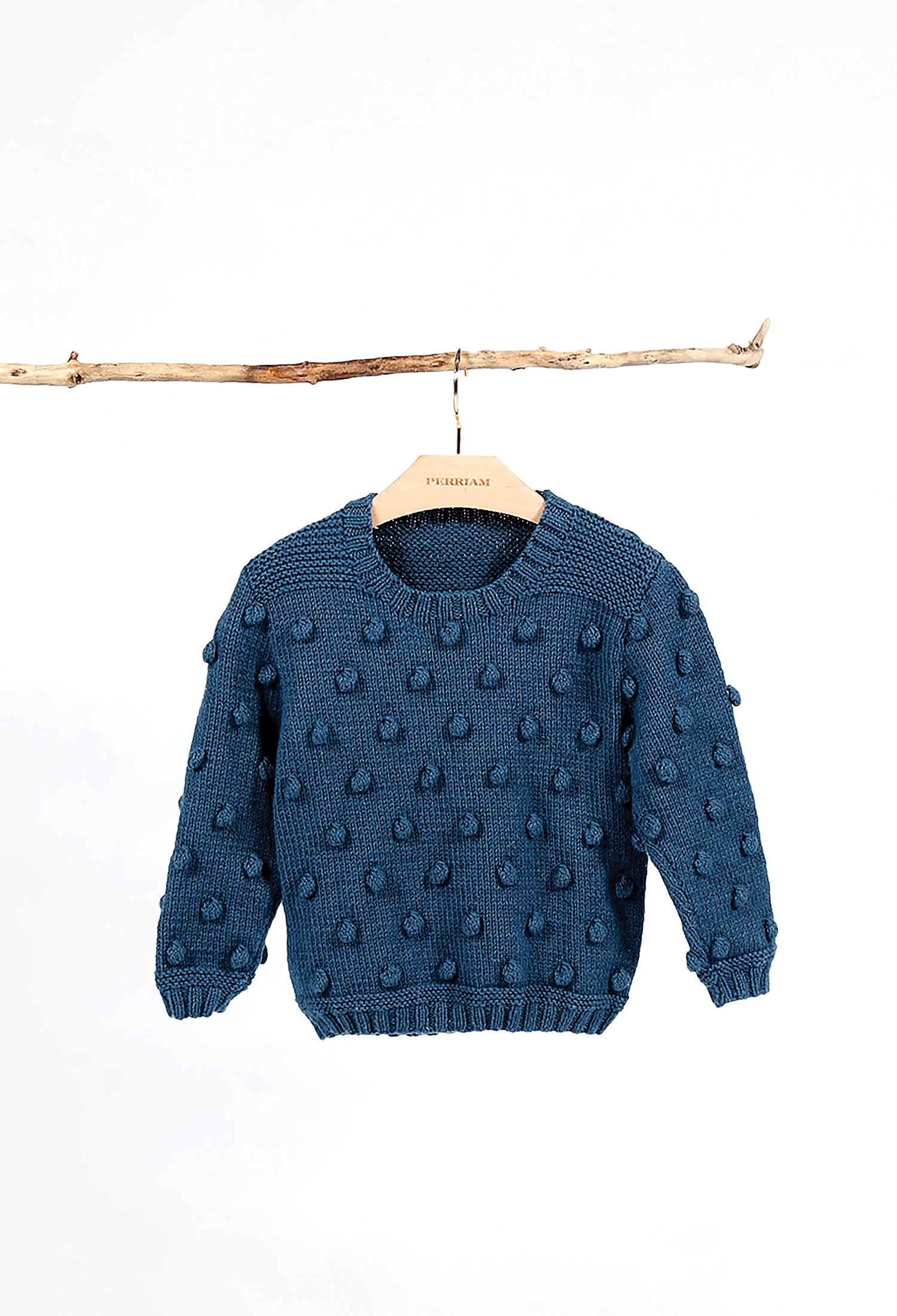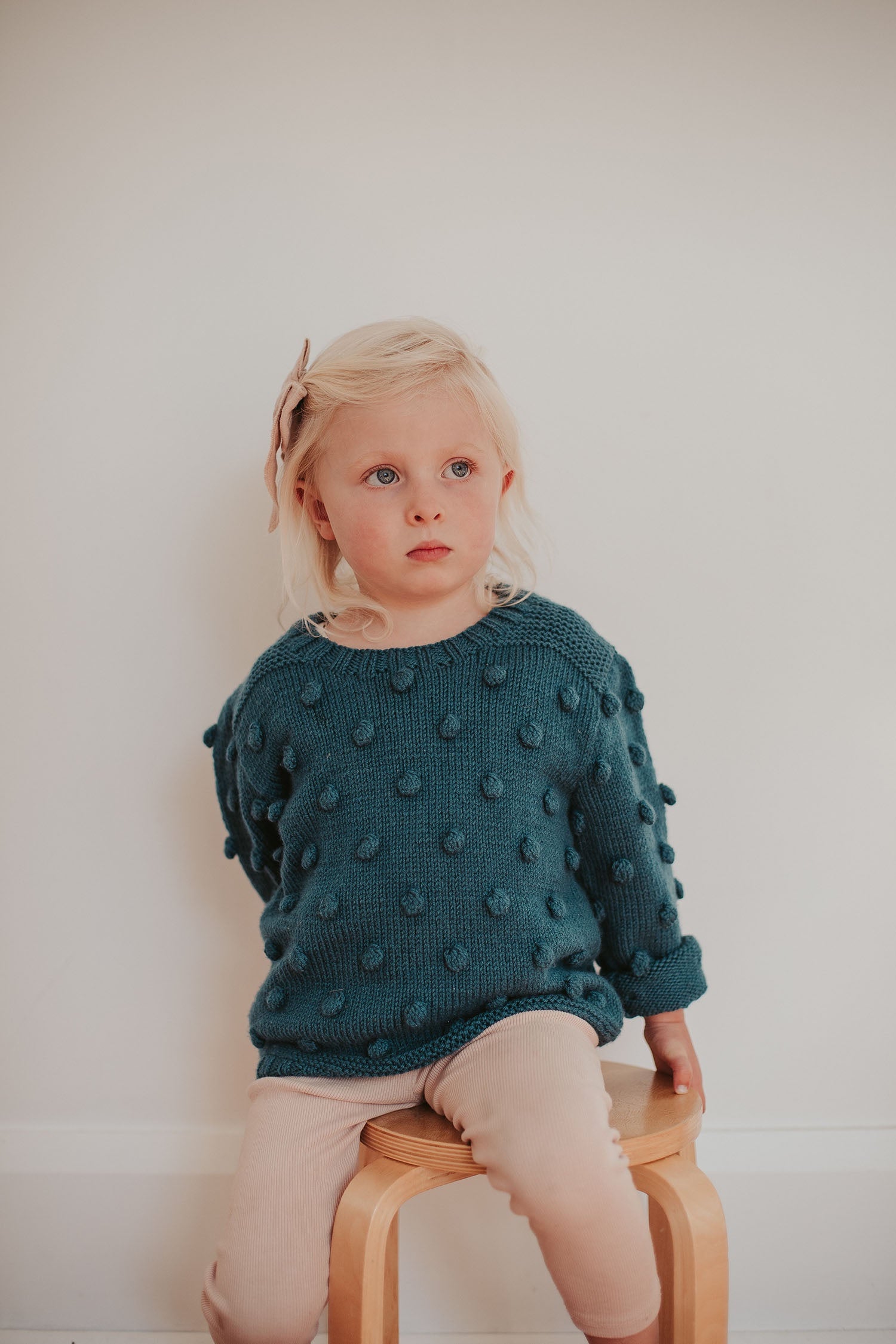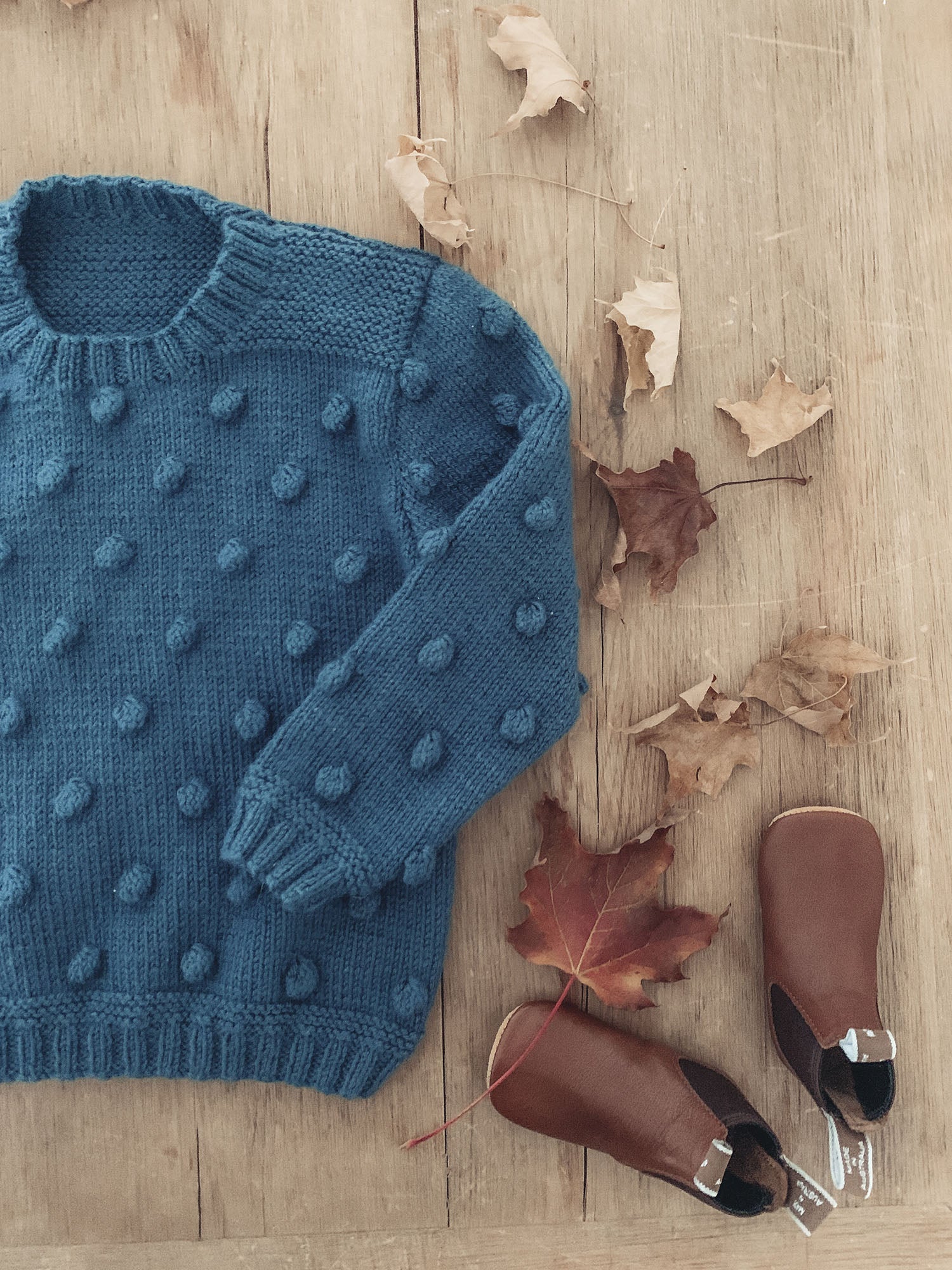 Popcorn Jersey Knitting Pattern (AGES 1-10 YEARS)
Our Popcorn Stitch Sweater knitting pattern makes a gorgeous detailed bobble sweater for children 1-10 years.
Suitable for an intermediate knitter. 
Please note this is a PDF downloadable product. A link will be sent after purchase to print this pattern at home.
Materials required: 
5-9 Balls of Bendigo 8ply Merino Yarn
1 Pair of 4.00mm needles
1 Pair of 3.25mm needles
1 Sewing needle
Stitch Holder
Bespoke PERRIAM knitting design.
Watch our pattern designer Lisa Craig of Lisa F Design demonstrate how to knit this lovely stitch below: