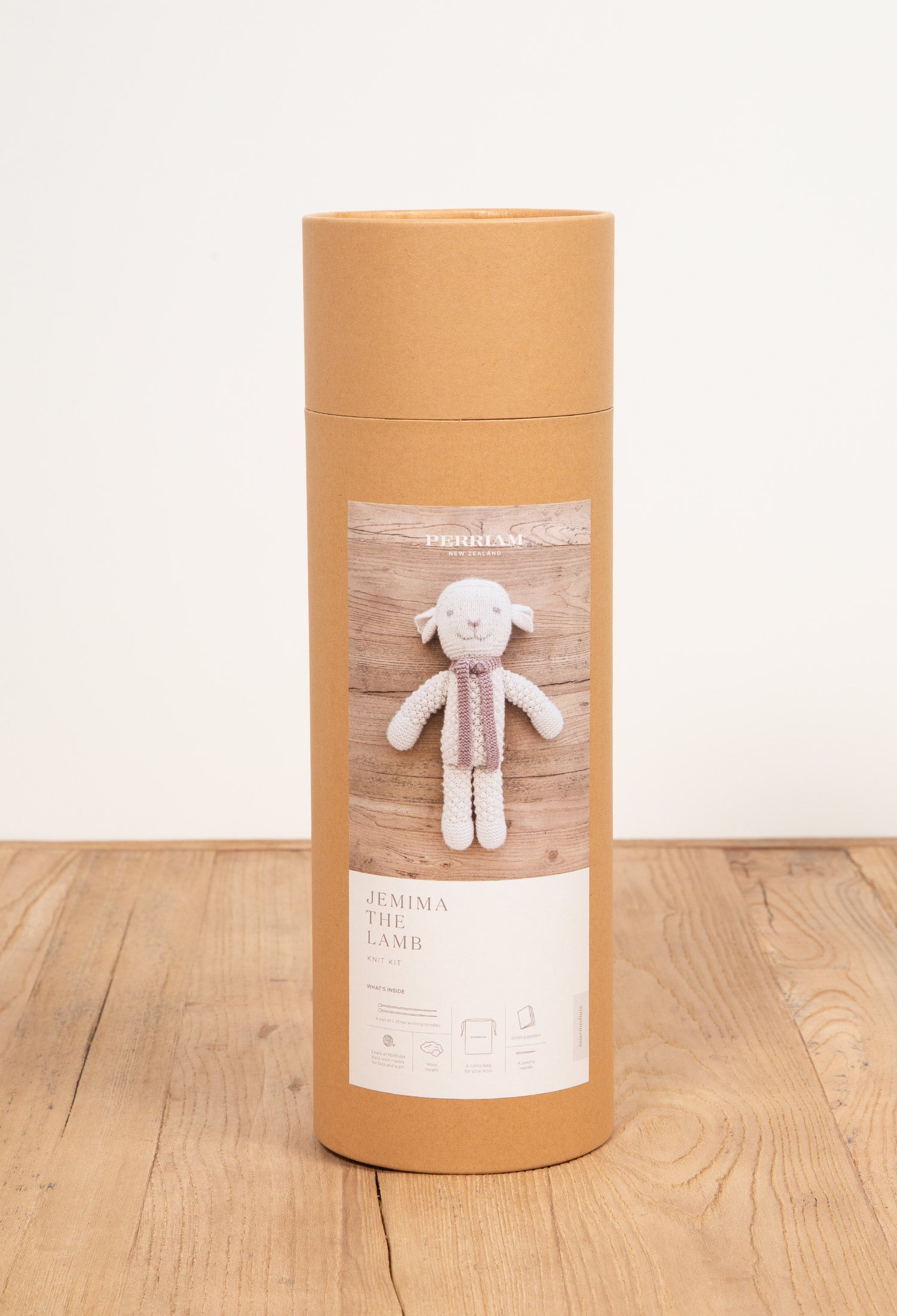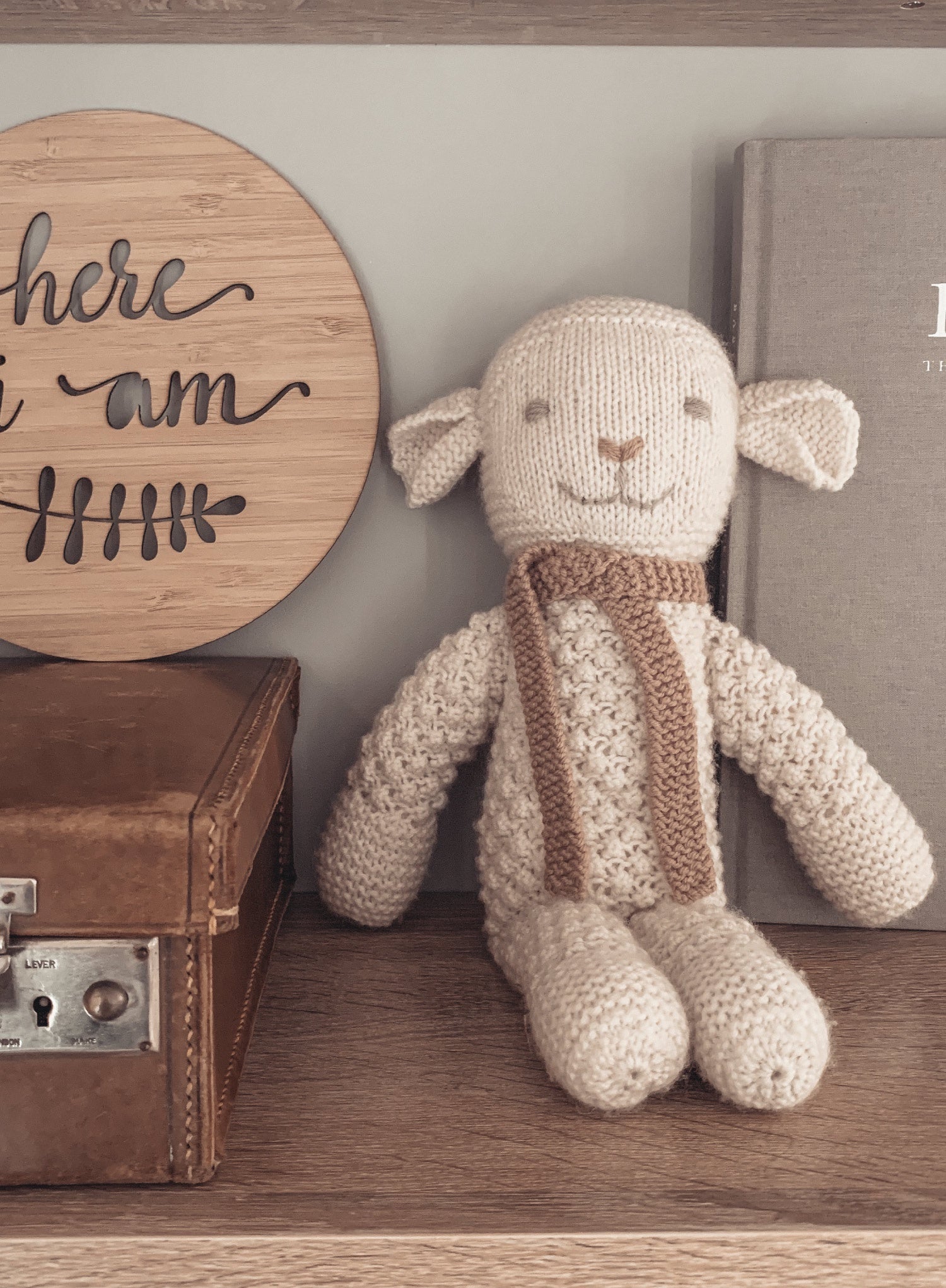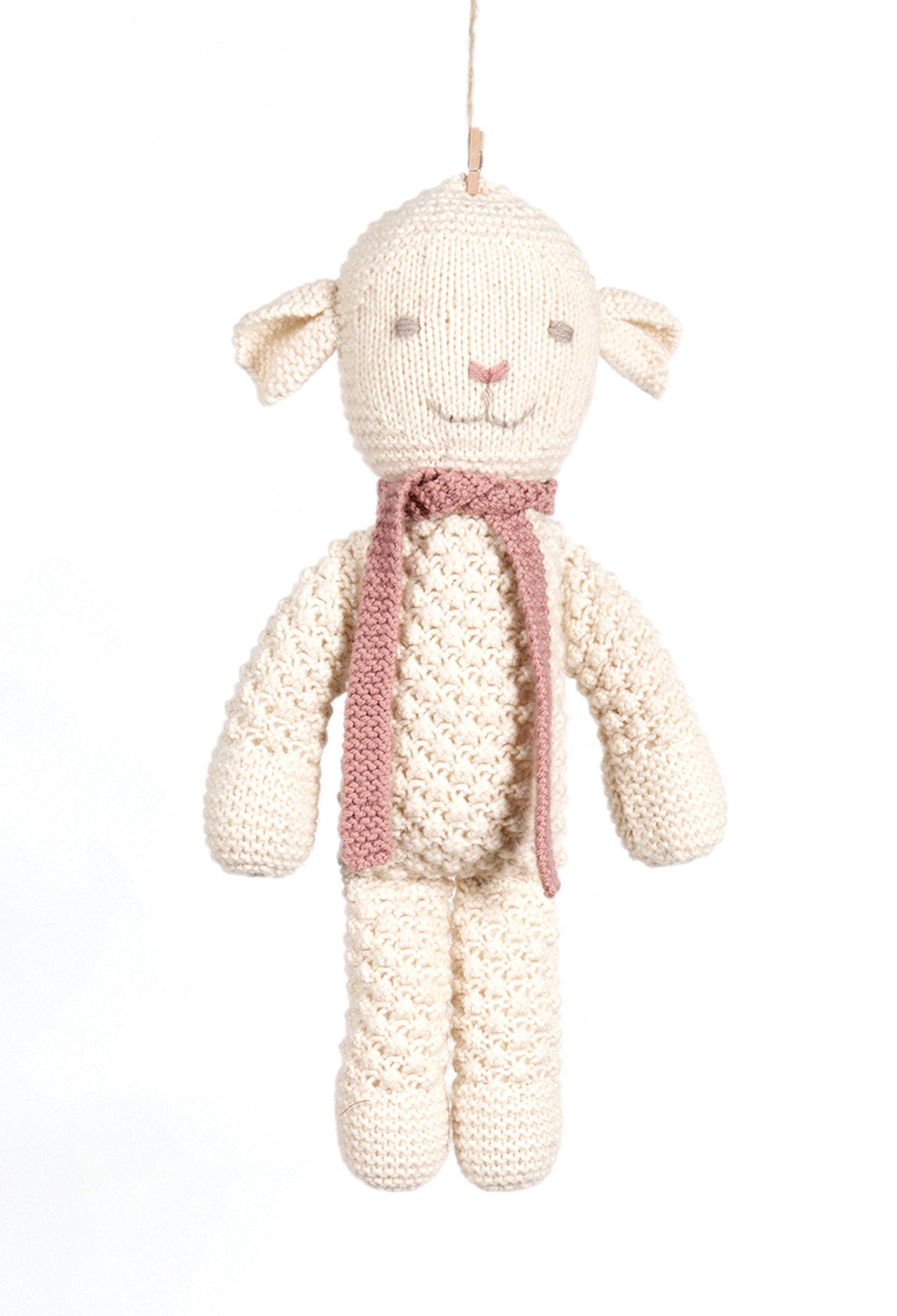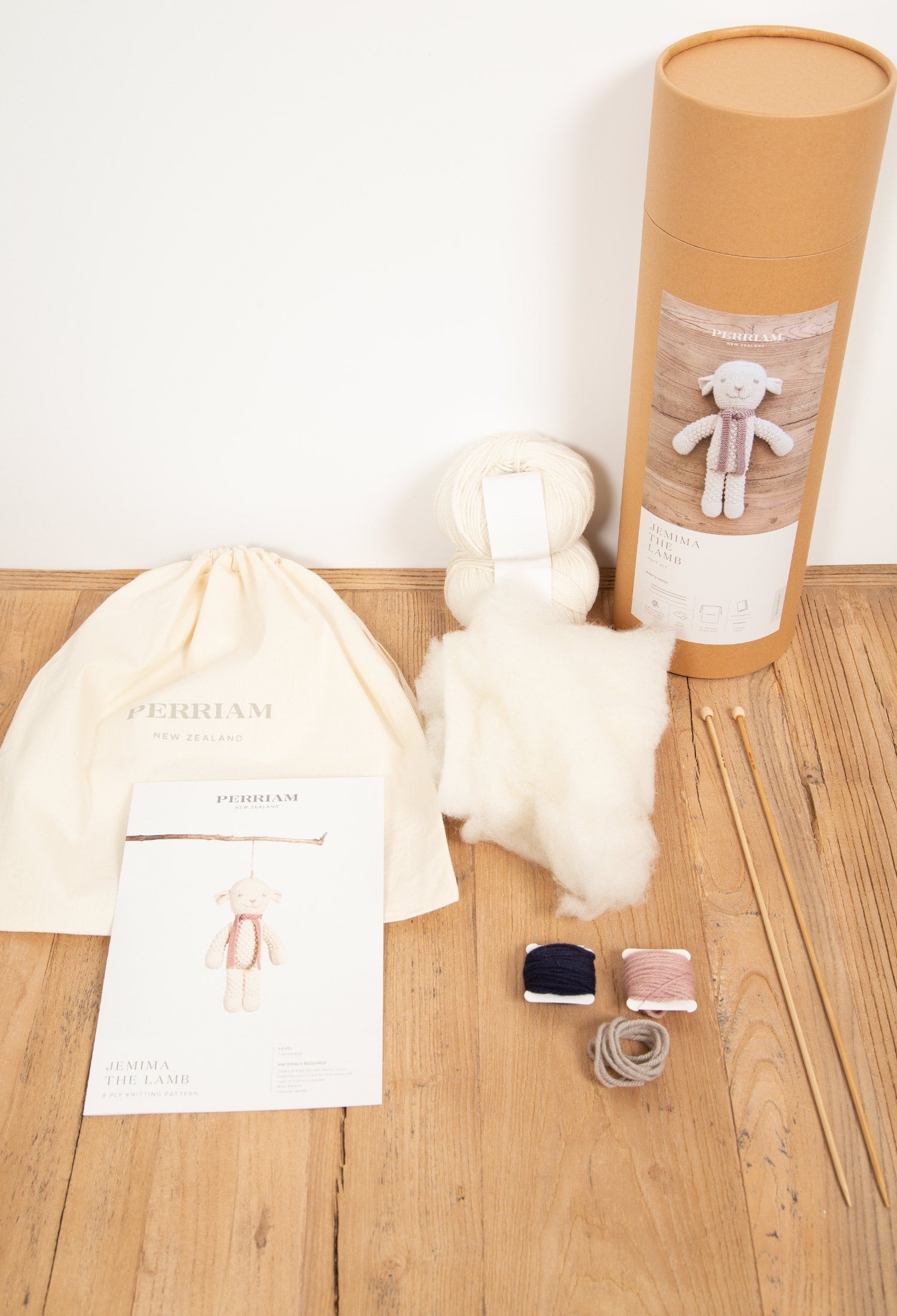 I have always loved making things with my hands. You feel so proud when you can say 'I made that'. But on a deeper level, you appreciate the effort that goes into creating beautiful things because you've experienced it first hand.
The Jemima the lamb knitting kit makes the most beautiful heirloom toy designed to be handed down the generations. Crafted from our Bendigo Station 8ply and filled with bio-degradable wool filling this is the perfect choice for the eco conscious. Suitable for an intermediate knitter.  
Finished size: 39cm tall.
Included in this kit:
- 2 Balls of Snow Bendigo 8ply Merino Yarn
- 2 Small windings of Bendigo 8ply Merino Yarn Pink & Truffle Taupe
- 2 Small windings of Bendigo 8ply Merino Yarn in Pink & Navy for scarf
- 1 Pair of 3.25mm needles
Perriam Calico project bag
Pure Wool Fibre Fill
1 Embroidery Needle
1 Jemima Lamb knitting pattern