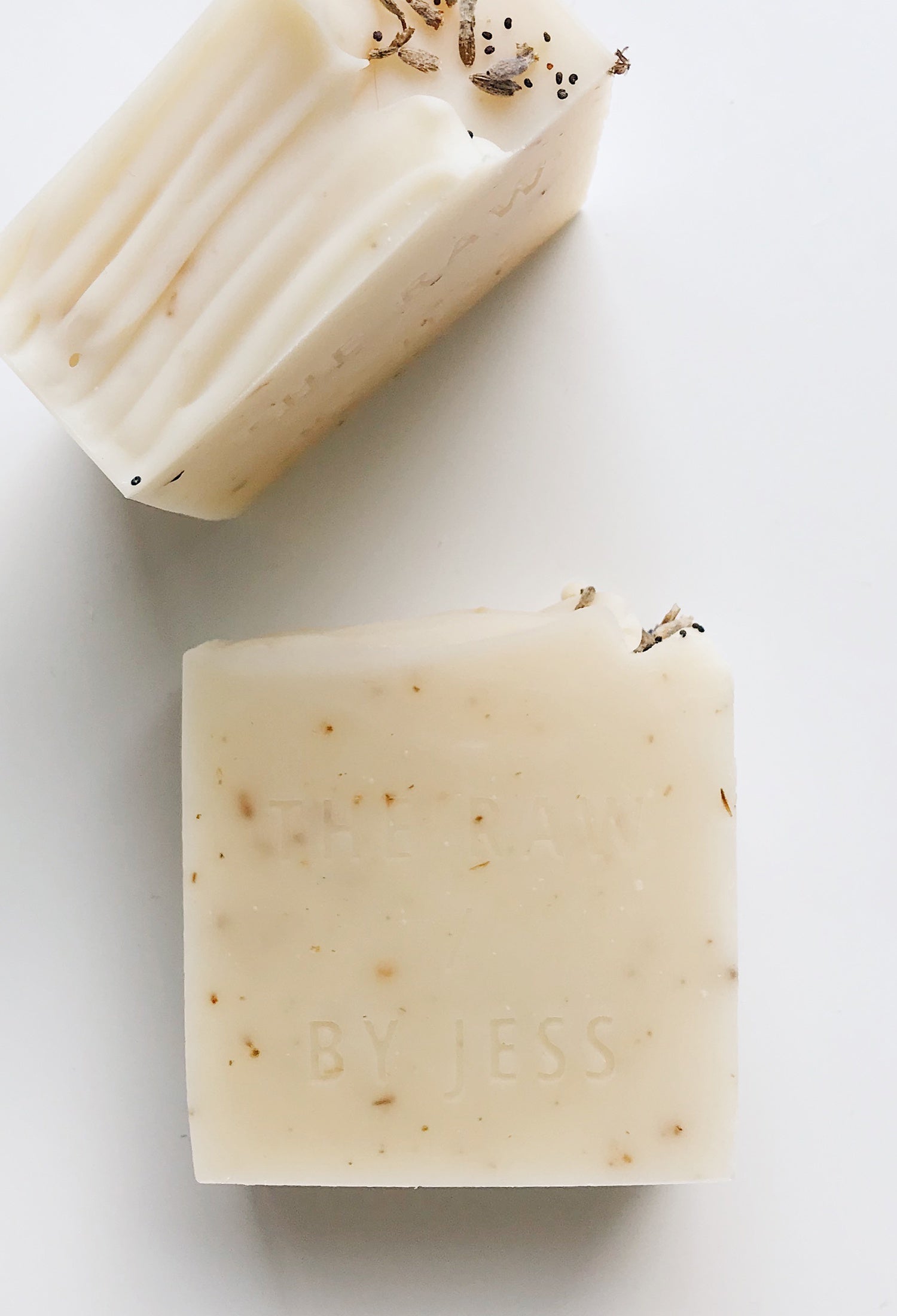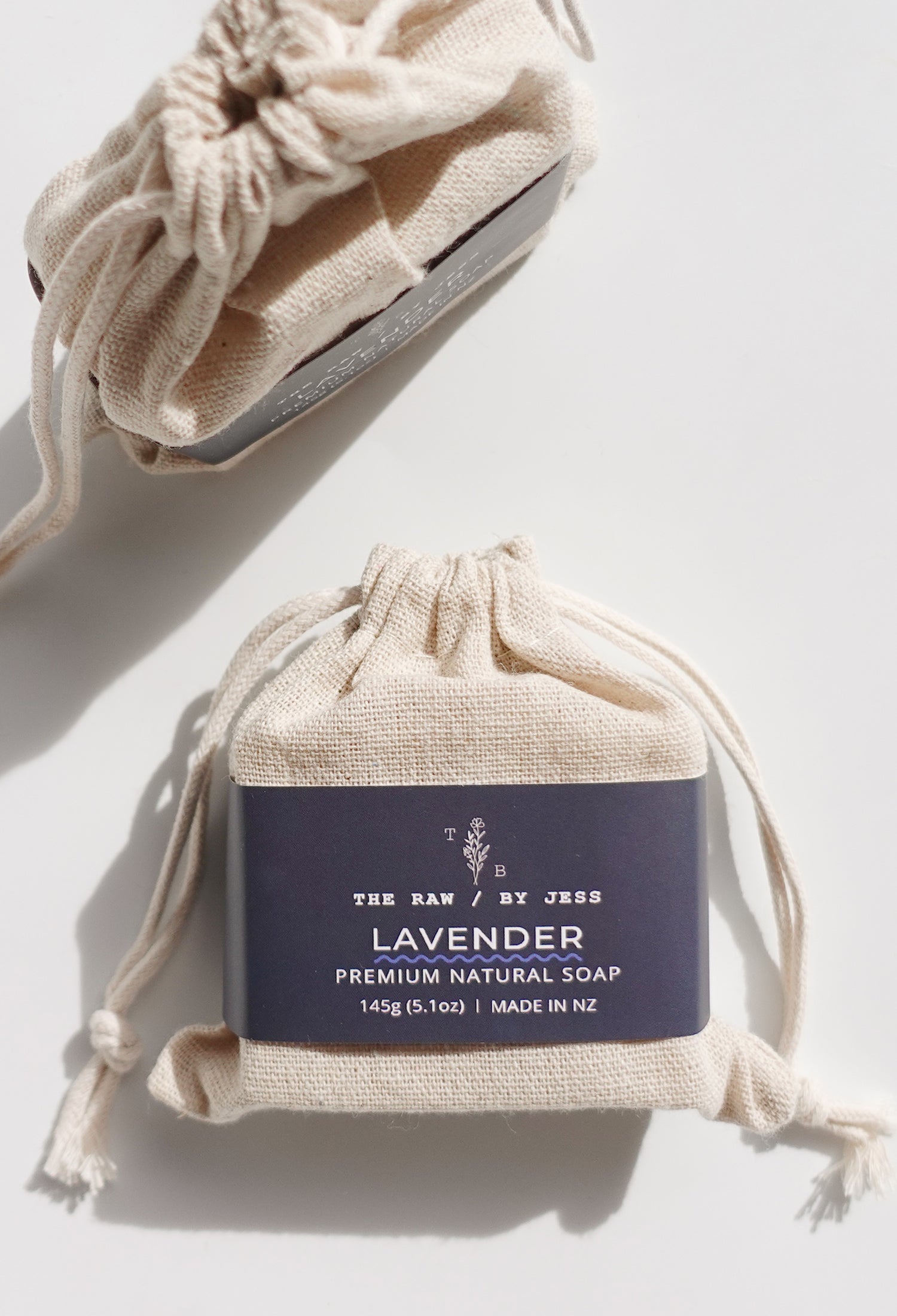 Cold Press Soap - Lavender
THE RAW / BY JESS is a brand with a goal of using simple, essential and premium ingredients that makes skin healthy.
Founded by Jessica, she makes the most stunning facial and body soaps that nourish the skin with plant-based goodness.
*Free from Parabens, SLS, alcohol, mineral oil, EDTA, harsh chemical ingredients, cruelty free and kids safe.
Scent: Lavender, eucalyptus, lemon
Skin type: All skin type
Ingredients: Olive oil, coconut oil, sweet almond oil, avocado oil, cocoa butter, lavender buds, poppy seeds, a blend of essential oils.
Weight: 145 g 
All soaps are handcrafted, the weight and design may slightly differ.
Suggestion: The best way to keep the soap last longer is to use a well-drained soap dish and keep it dry between use.
Storage: Kept out of direct sunlight and humidity.
The Raw By Jess soaps come with eco friendly packaging.