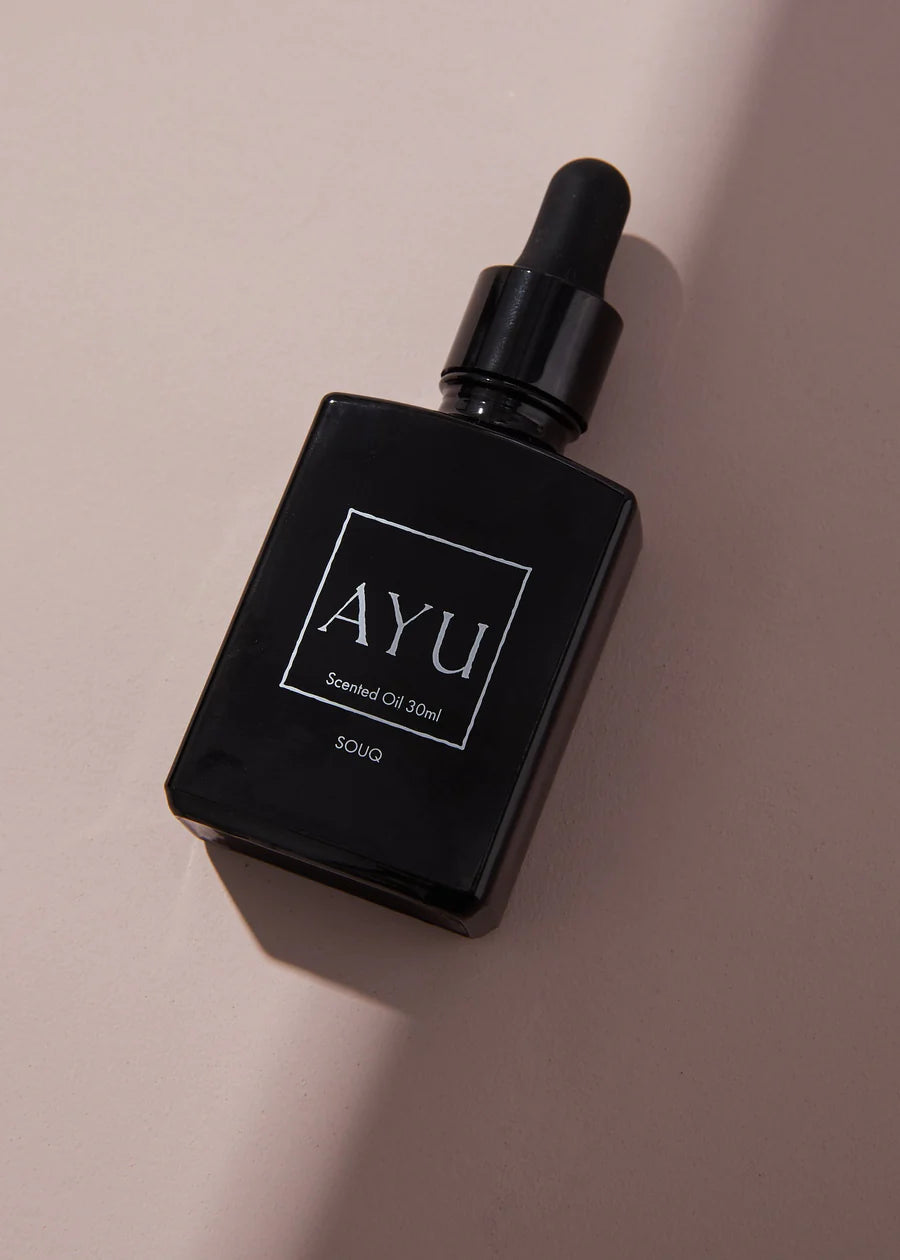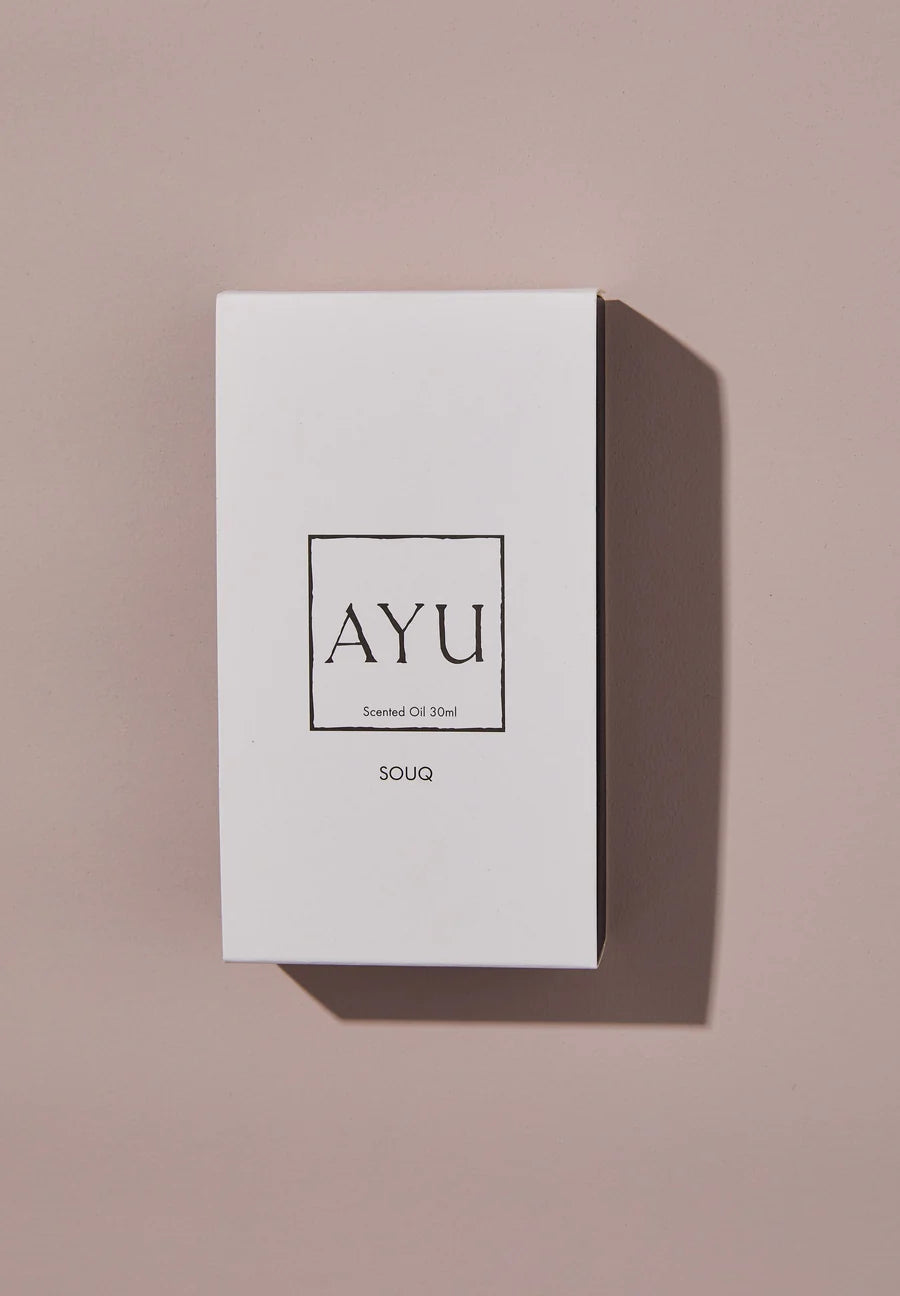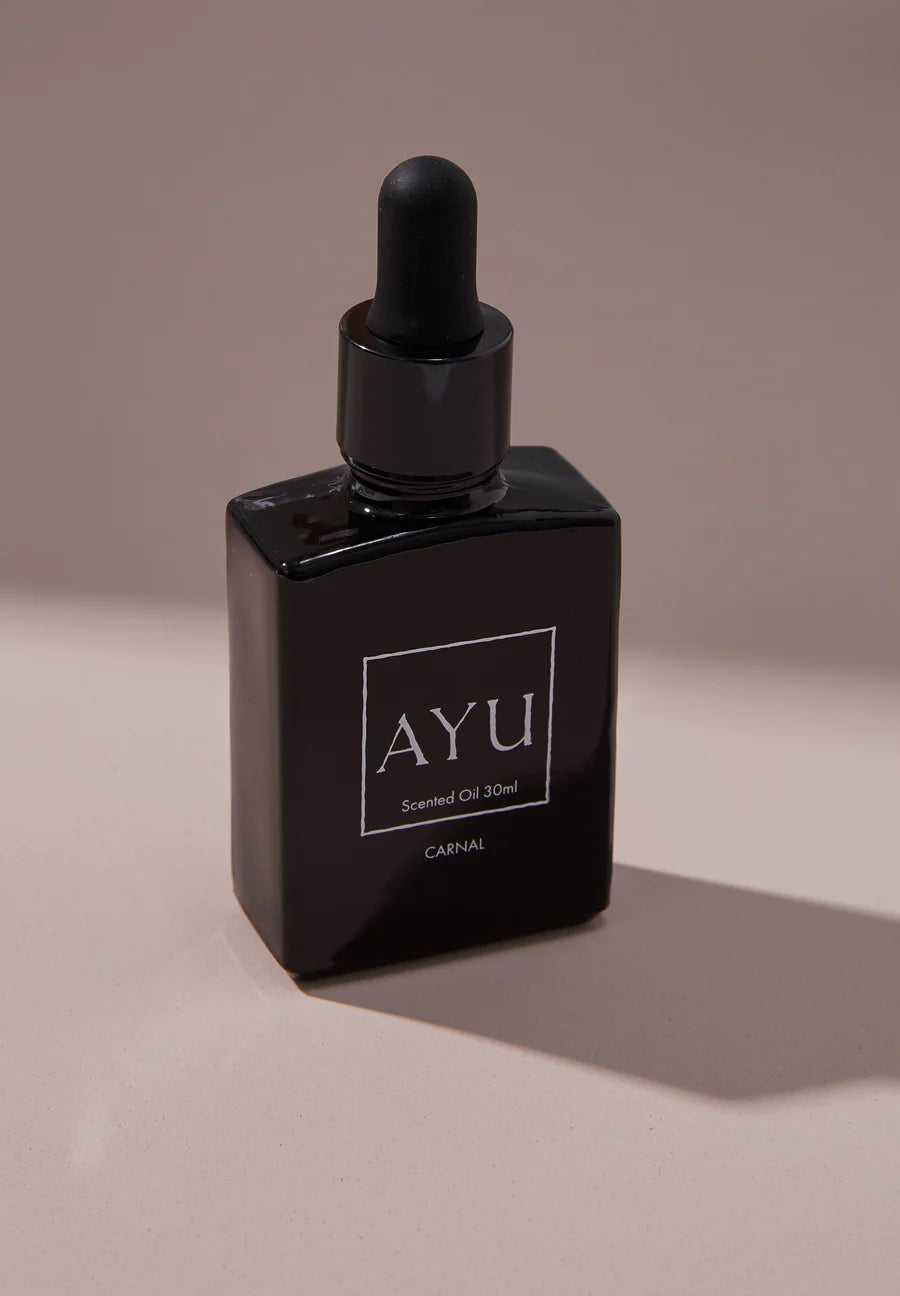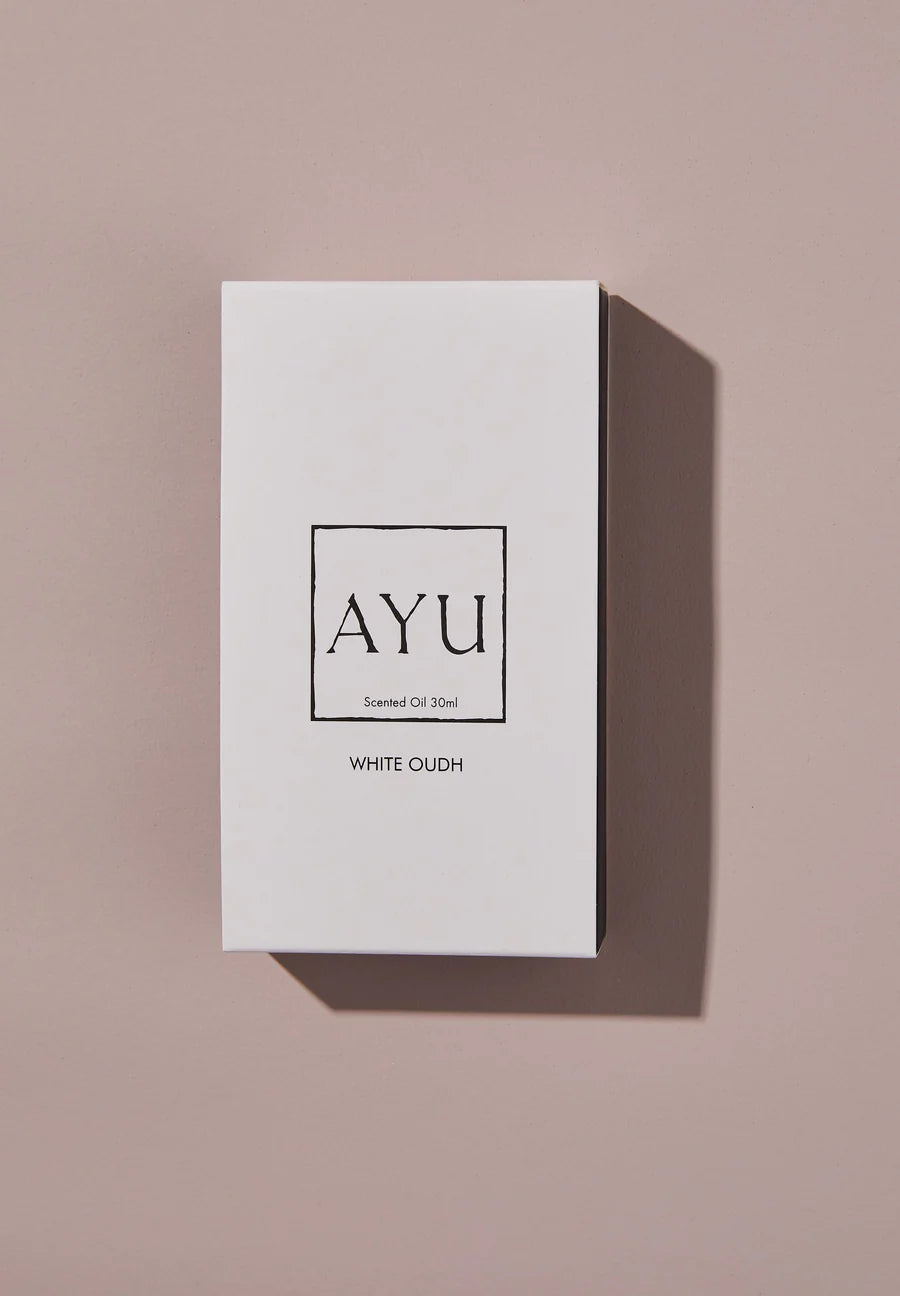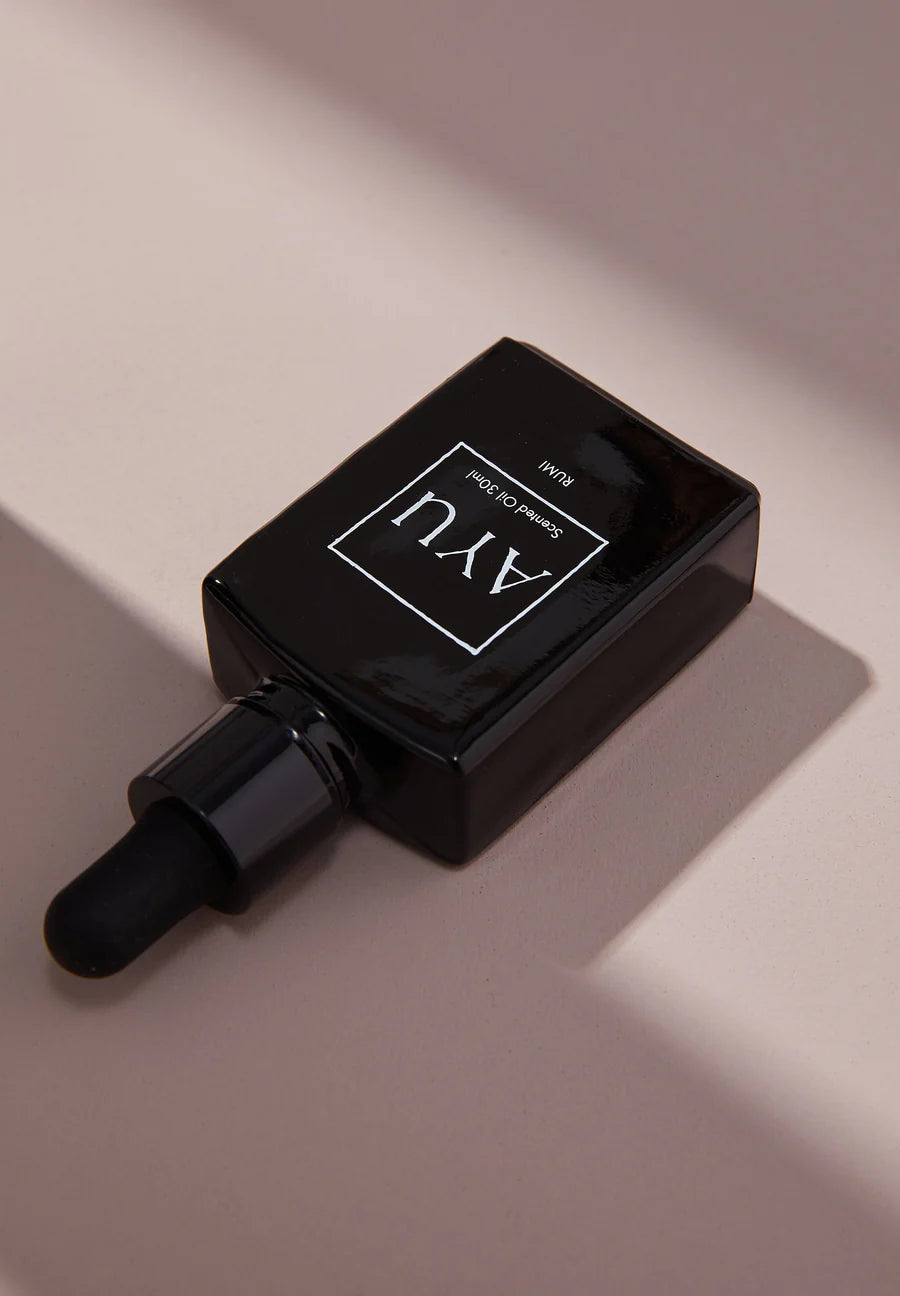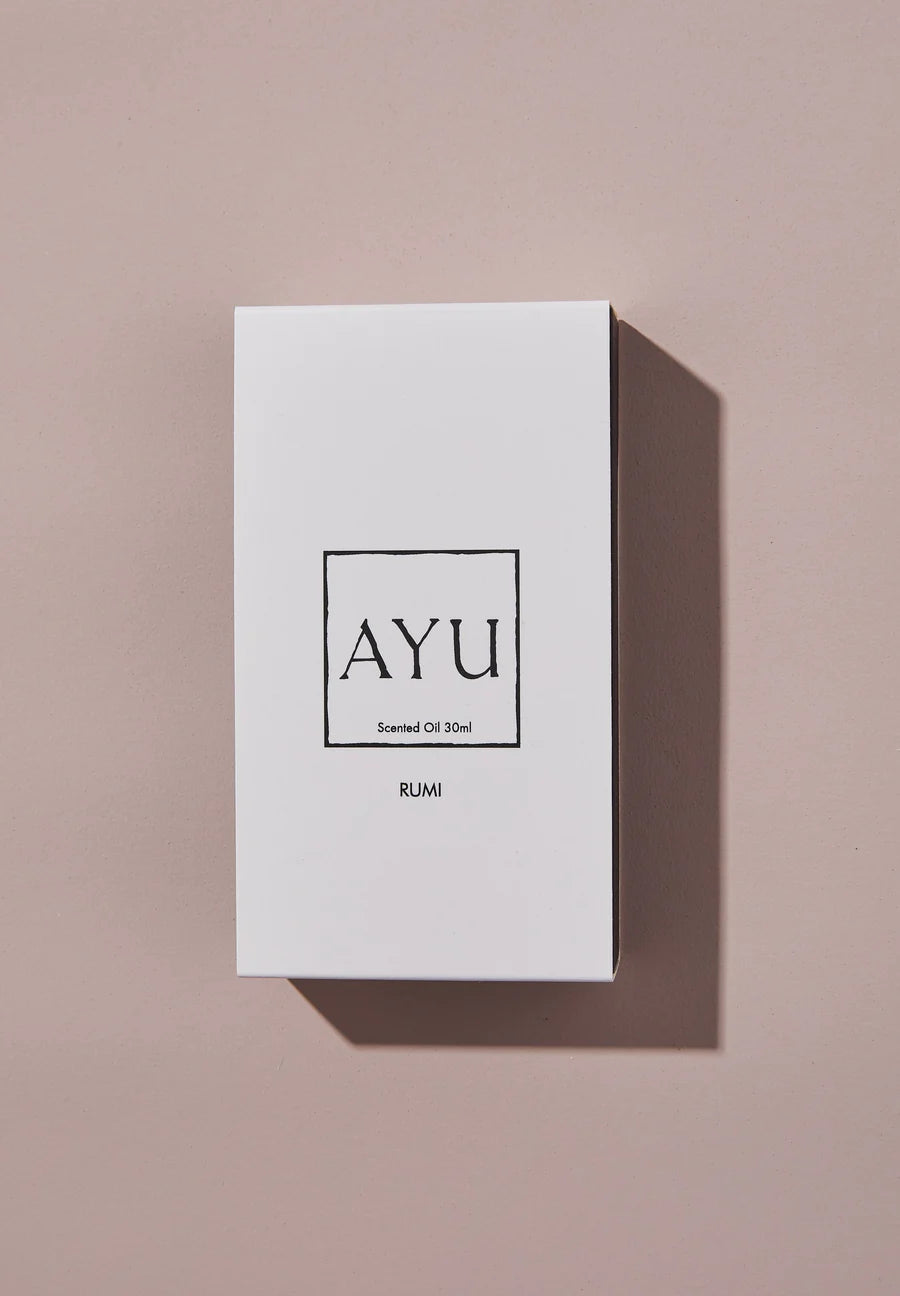 Souq:
An ode to ancient rituals, Souq is a luminous floral entwined with holy wood. Rose petals, jasmine, sandalwood and musk swirl together in a tridoshic remedy steeped in herbal oils. This sparkling perfume refreshes the senses and invites clarity in the mind. Traditionally revered for grounding, cooling and calming properties.  Balances Vata, Pitta and Kapha. 
Scent Profile: Floral, Narcotic.
Properties: Cooling, Balancing.
Dosha: Tridoshic.
Carnal:
Carnal is a holy love potion devoted to the lunar forces. This arousing, decadent floral possesses an aphrodisiac power that awakens deep desires. Velvety tuberose is enriched with warm vanilla and sandalwood notes that pleasure the heart and mind. An entrancing scent crafted from traditional Ayurvedic recipes and steeped in ancient super herbs to ignite intuition, radiance and passion.  Balancing to Vata and Pitta. 
Scent Profile: Floral, Oriental, Narcotic.
Properties: Calming, Grounding, Pacifying.
Dosha: Pitta Vata.
White Oudh:
An iridescent woody fragrance inspired by the breathtaking quiet of a sunlit forest clearing. White Oudh invokes the intoxicating powers of agarwood, an ancient resin that has been recorded in the Vedas for its healing and spiritual potency. Blended with beloved frankincense and the sparkling citrus flower neroli — these holy oils immerse you into a peaceful state that is deeply soulful and soothing to the nervous system.  Helps to pacify Kapha and Pitta. 
Scent Profile: Woody, Fresh.
Properties: Grounding, Cooling.
Dosha: Kapha Pitta.
Rumi:
Inspired by the spiritual haze of an exotic Indian sunset, Rumi is a potent glow elixir laced with the night nectar of jasmine, dewy orange blossom and warm tonka bean. This luminous aroma is bright and refreshing yet deeply blissful like the sensual hush of dusk soaking an ancient land. Balancing to Pitta and Kapha.
Scent Profile: Floral, Citrus, Narcotic.
Properties: Energising, Refreshing, Warming.
Dosha: Pitta Kappa.