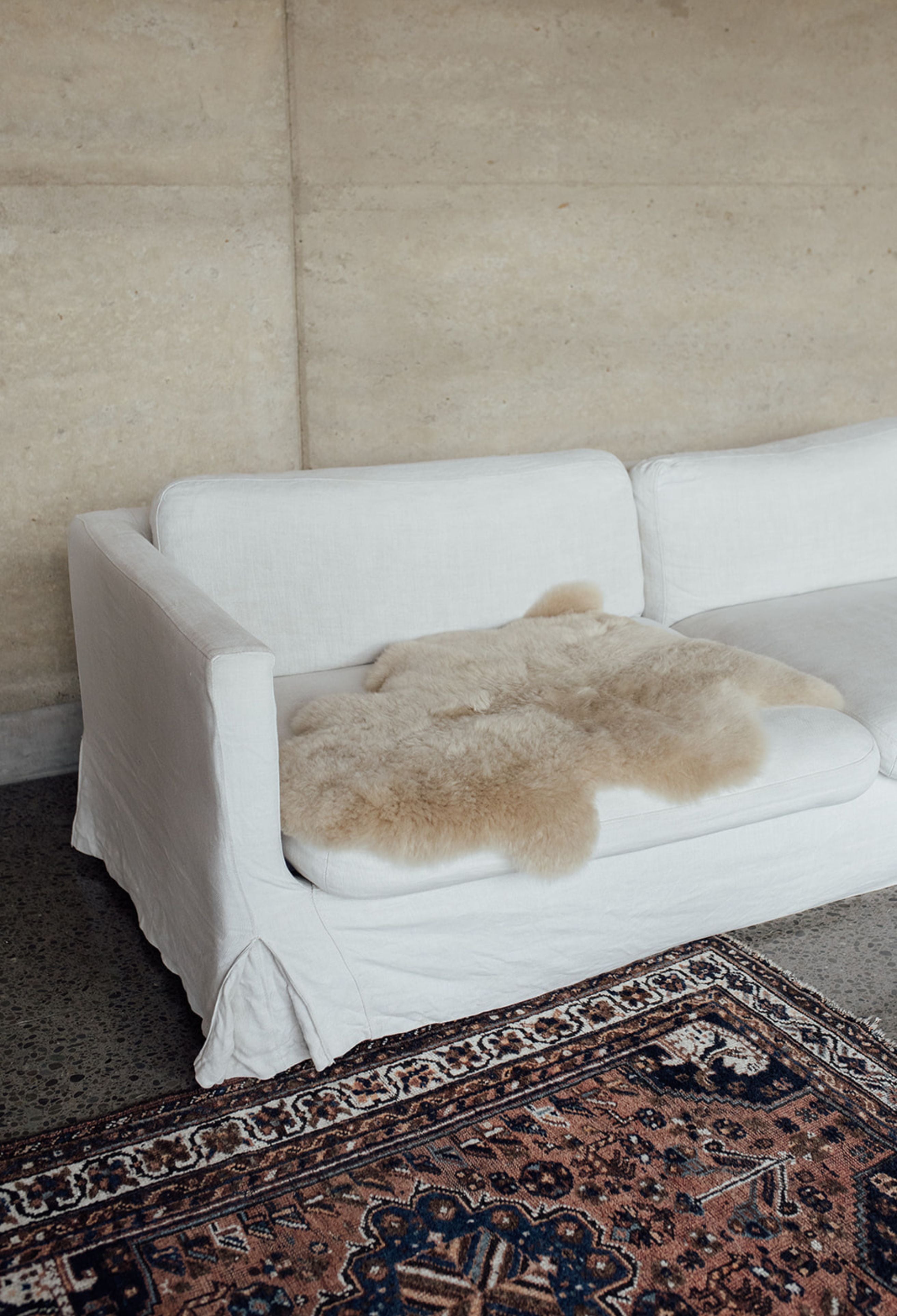 Sheepskin Sand XL Long Wool
Size:
93cm x 74cm
Our Sheepskins are tanned using environmentally friendly methods. This ensures the highest quality sustainable product that is expected. Our Sheepskin rugs provide you with a piece of this special country. With luxurious long-wool fibres.
Made in New Zealand
Hand wash in warm water
Do not bleach
Do not iron
Do not tumble dry, Dry flat in shade
Do not dryclean
Use approved neutral or mild wool wash, avoid direct heat. Brush to restore pile
To maintain brush regularly with a pet brush.