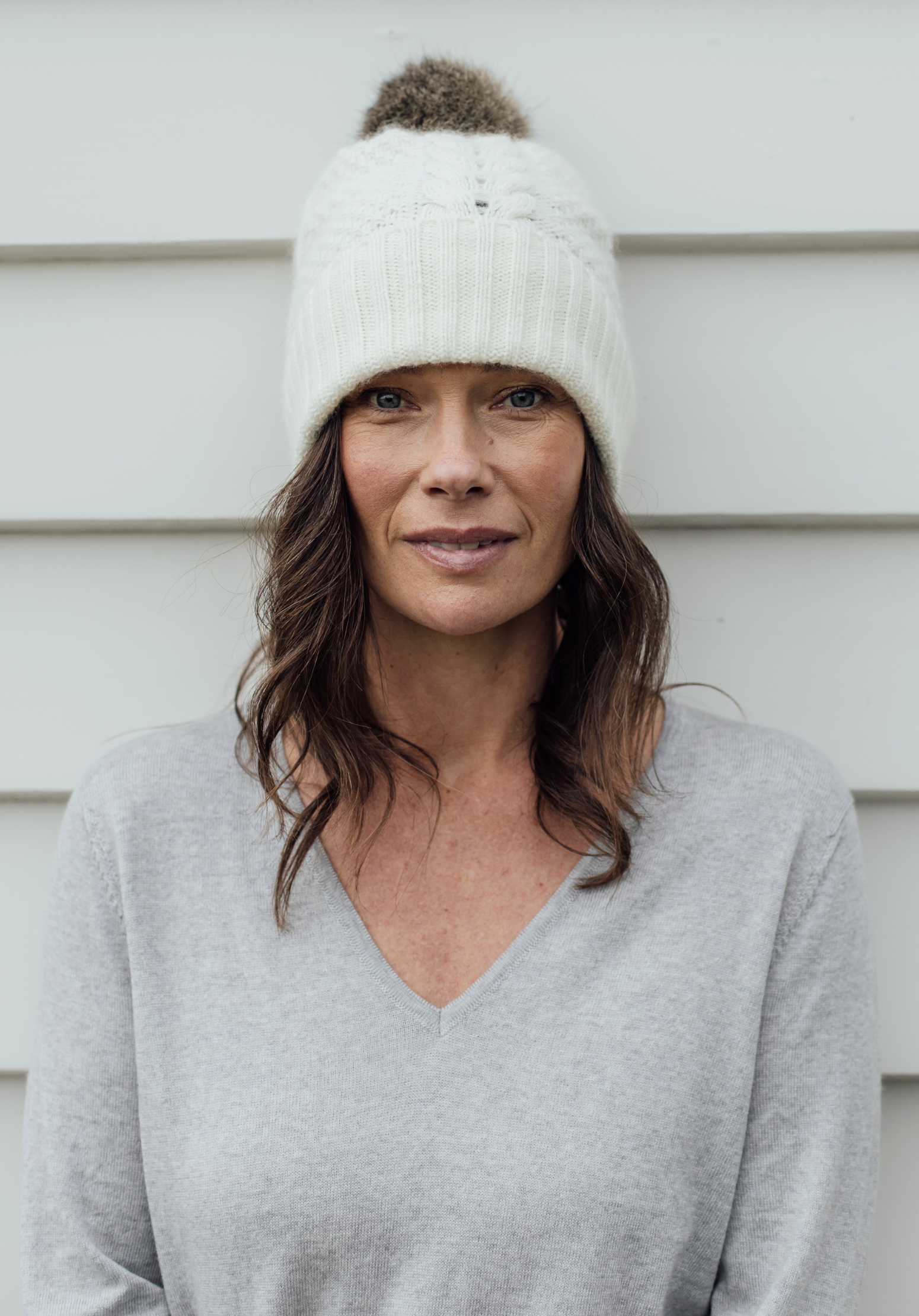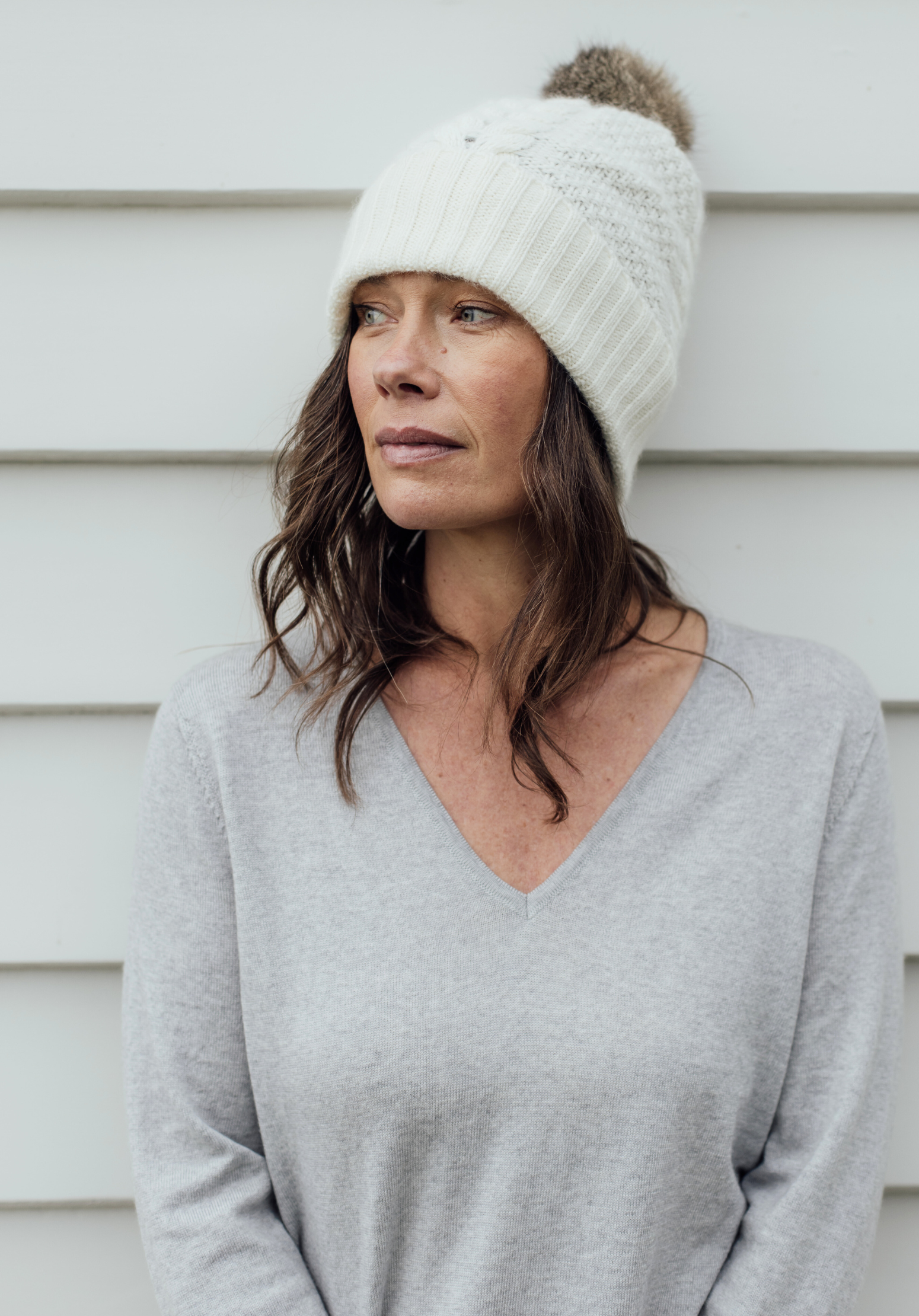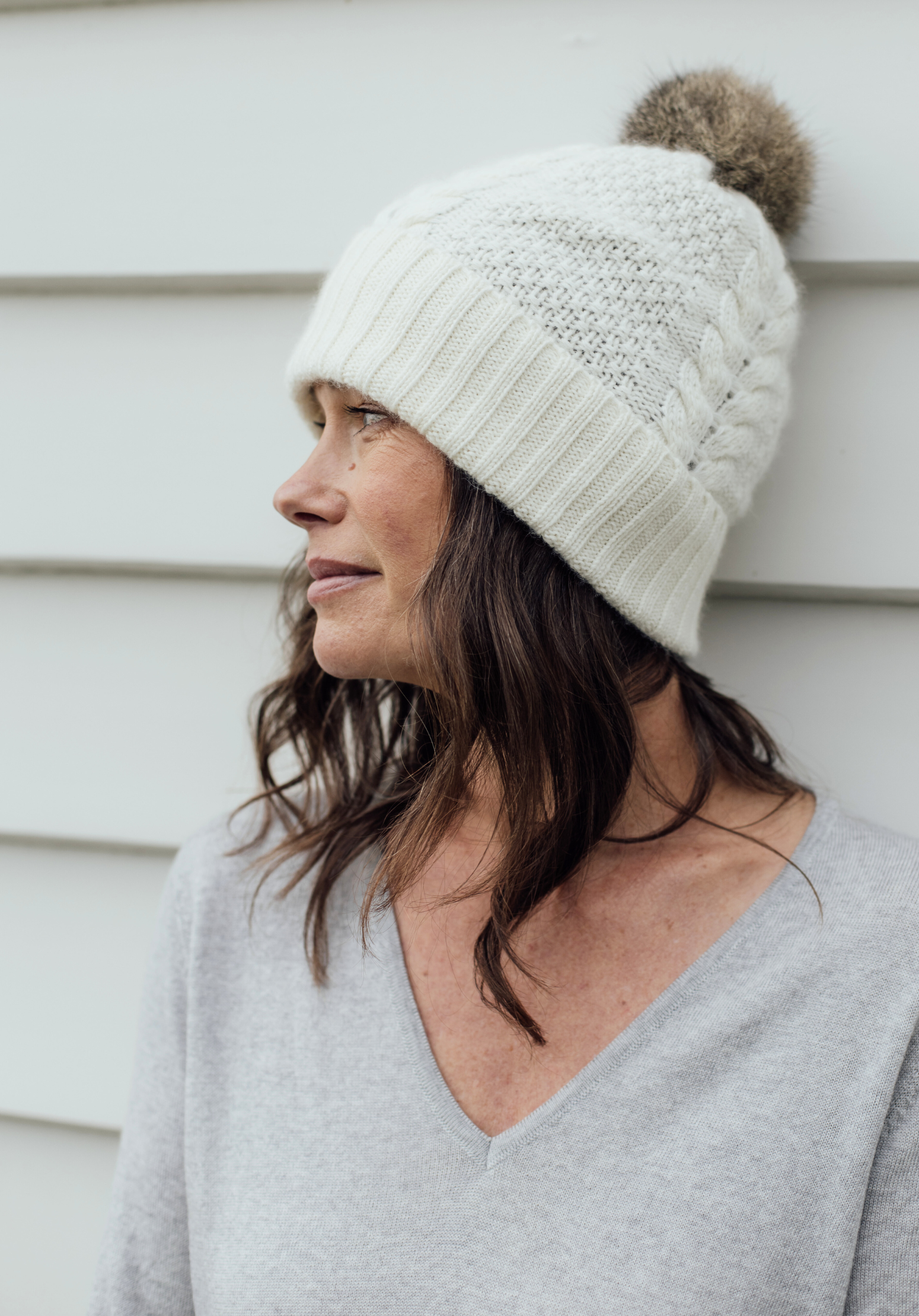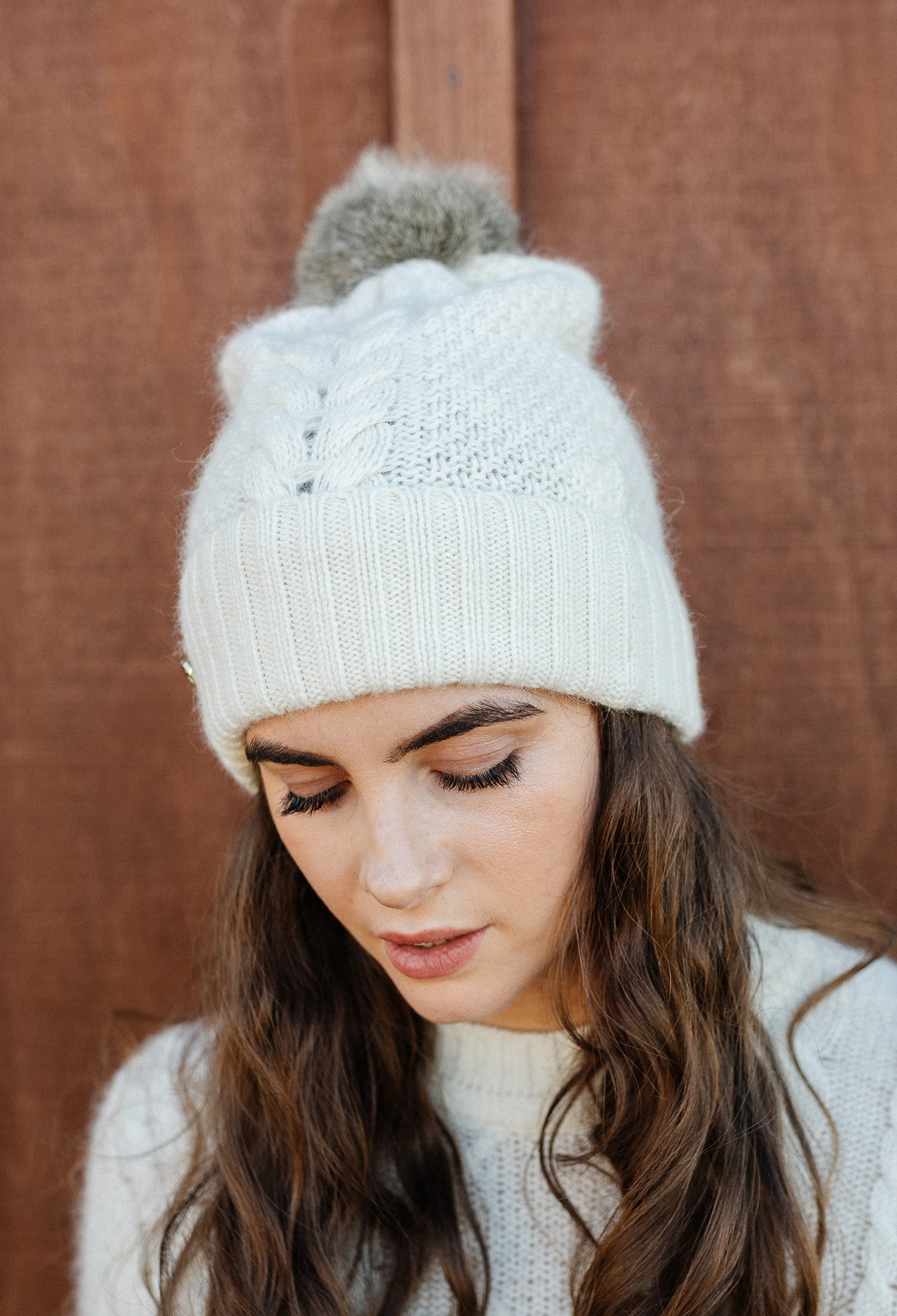 Possum Pom Pom Cable Beanie - Natural
This is one of our favourite pieces here at PERRIAM and understandbly one of our best sellers. This gorgeous possum pom pom cable beanie is a fantastic beanie as it is functional but will make a statement.
40% Angora 40% Merino 20% Trevira Blend.
Please note this item cannot be washed due to the possum fur pom pom.
Made in New Zealand.