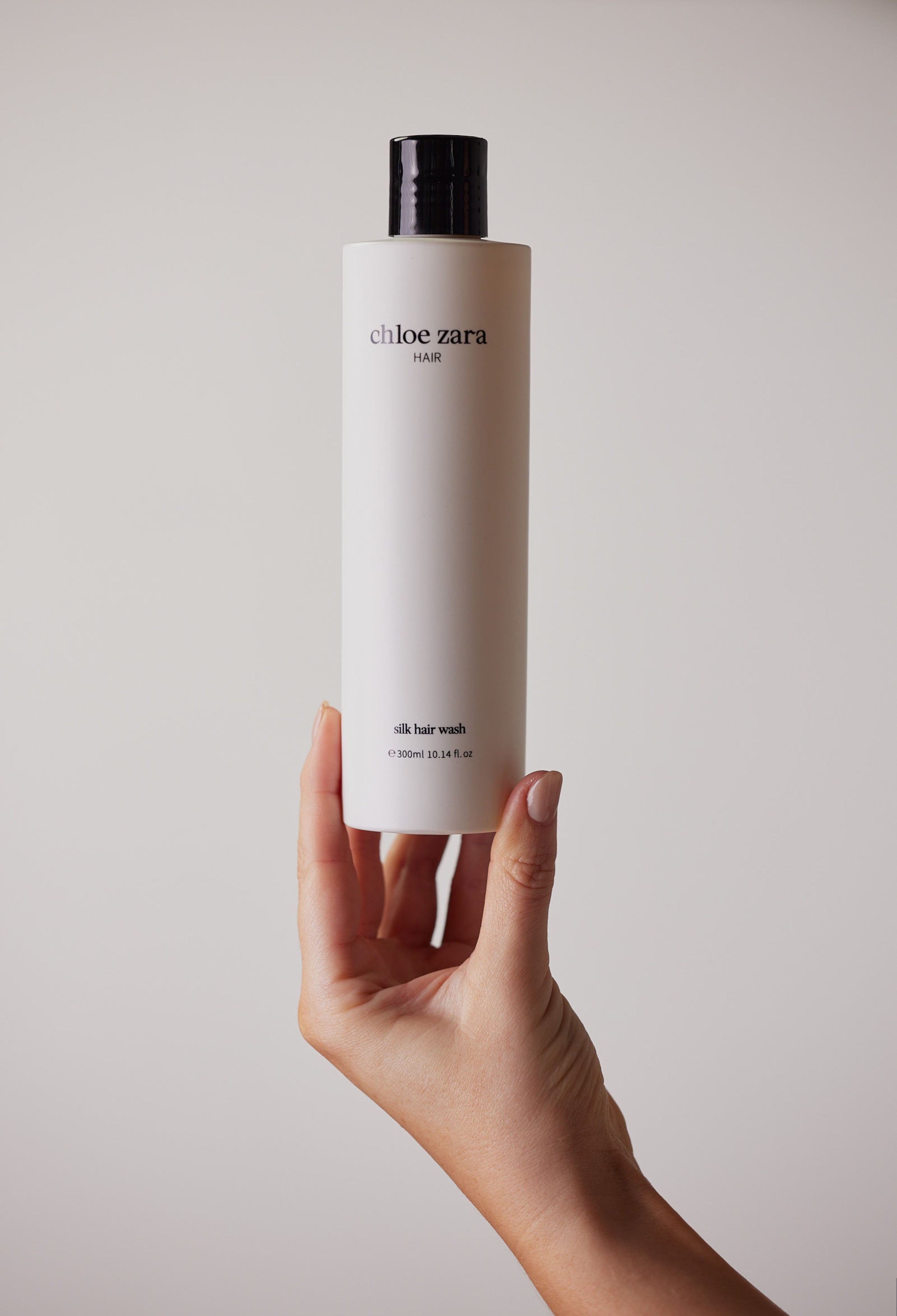 Chloe Zara - Silk Hair Wash
A gentle silicone-free shampoo that strengthens and softens, dry damaged hair, reinforcing the structure of the hair and helping to prevent future damage. Designed to cleanse away product build-up and debris on the hair and scalp, this ultra-hydrating shampoo will leave your hair feeling nourished and refreshed.
Perfect for: All hair types. Especially for dry, damaged or frizzy hair. Colour safe. 
Hair texture: fine, medium or thick
Scalp condition: normal, dry or oily
Our bottles are made from post-consumer resin (PCR) material and are 100% recyclable. PCR is an environmentally-friendly packaging option made from items that consumers recycle everyday. We like it because it reduces the impact on landfills.