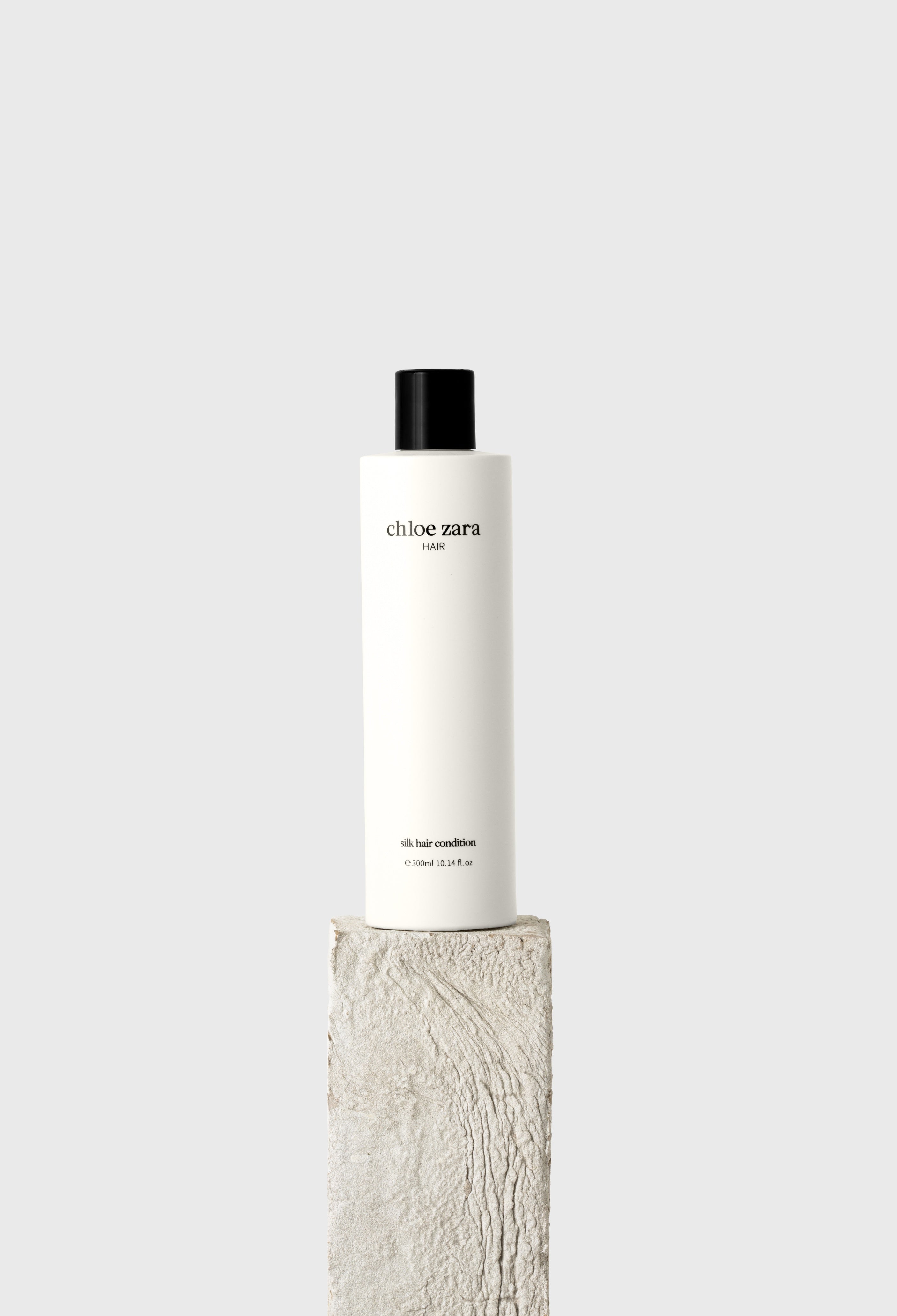 Chloe Zara - Silk Hair Condition
A lightweight conditioner designed to hydrate, restructure, strengthen and nourish hair while adding intense hydration in order to create smooth, soft and easy to comb hair.
Perfect for: All hair types. Especially for dry or damaged hair, frizzy hair. Colour and keratin safe.
Hair texture: fine, medium or thick
Scalp condition: normal, dry or oily
Our bottles are made from post-consumer resin (PCR) material and are 100% recyclable. PCR is an environmentally-friendly packaging option made from items that consumers recycle everyday. We like it because it reduces the impact on landfills.