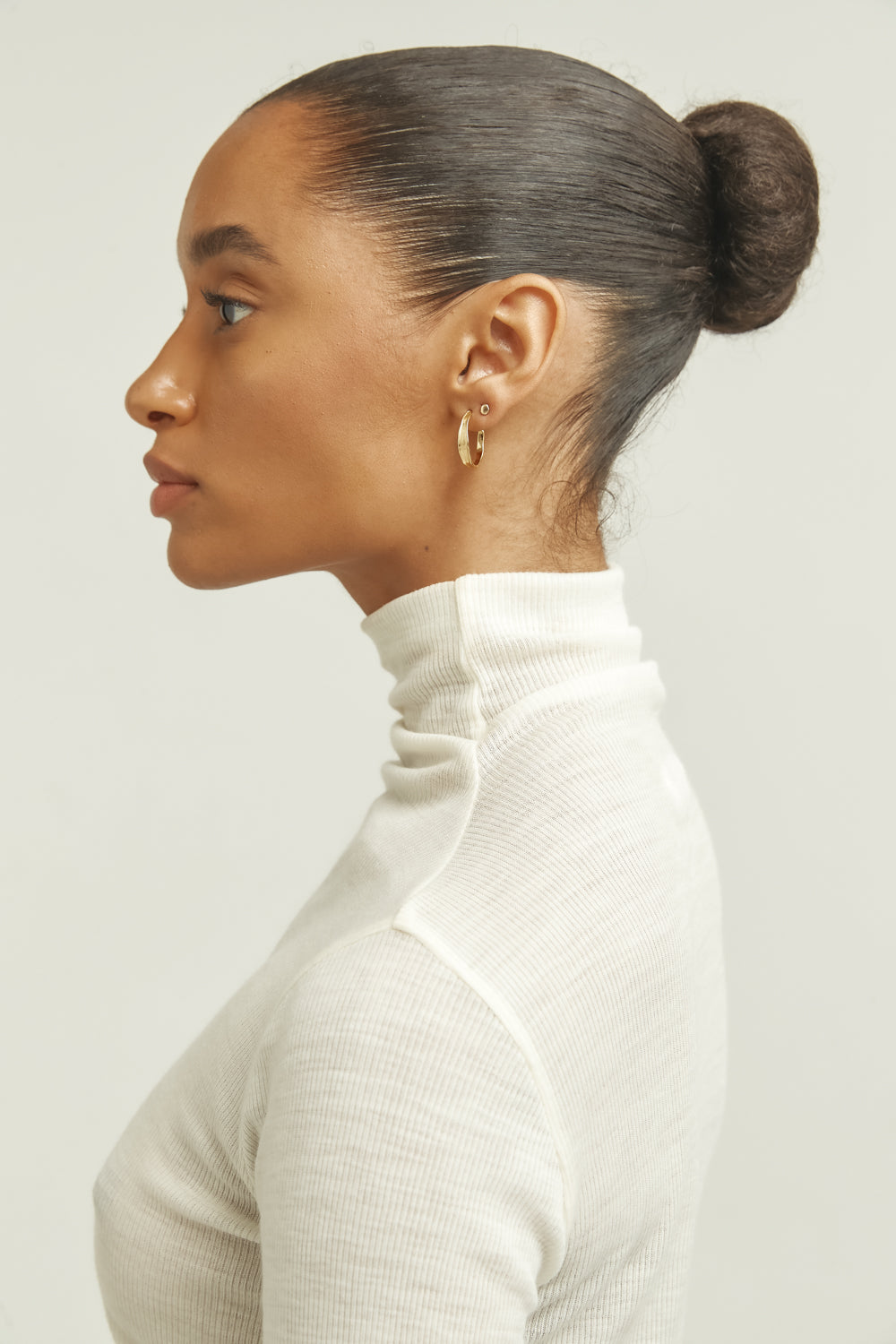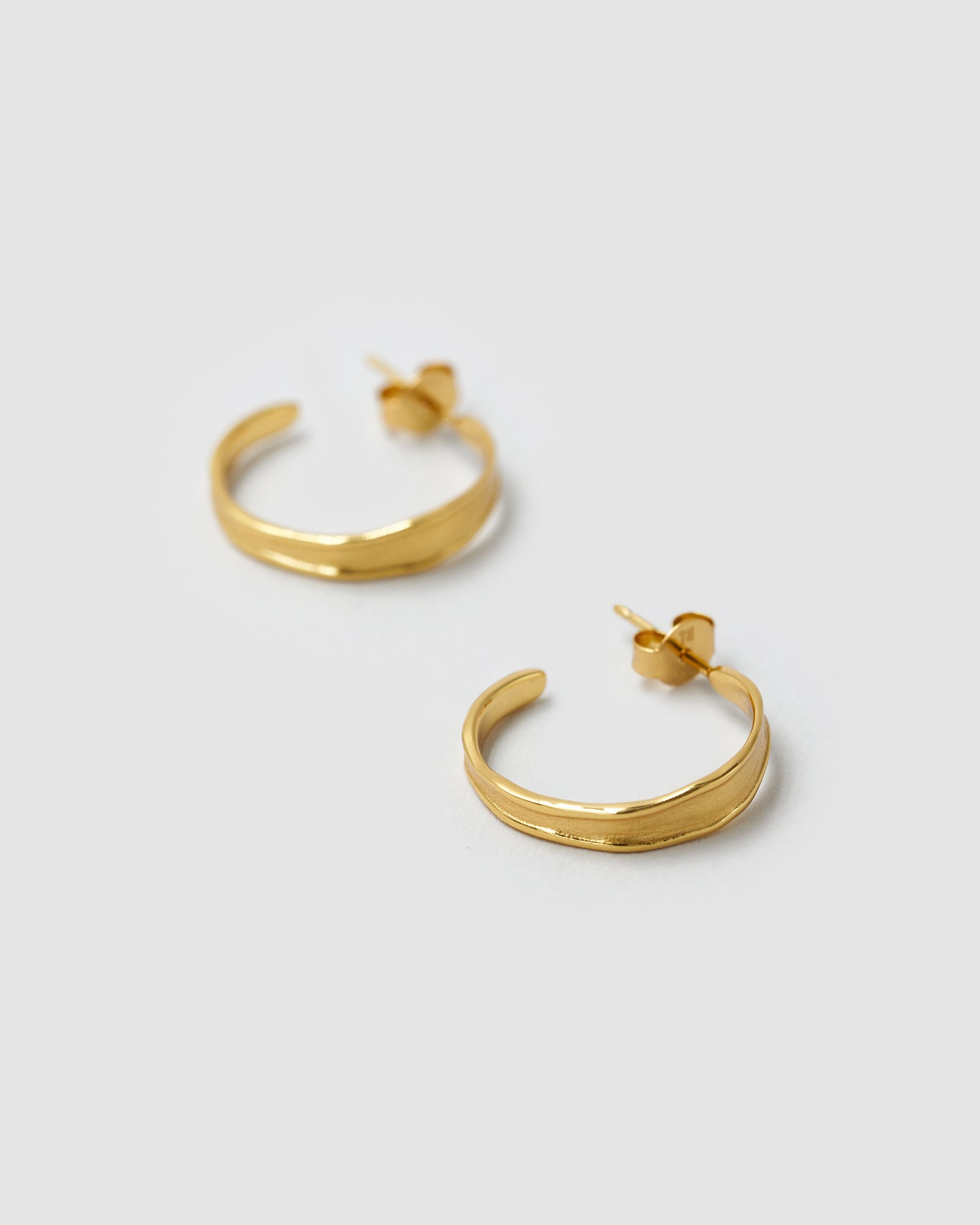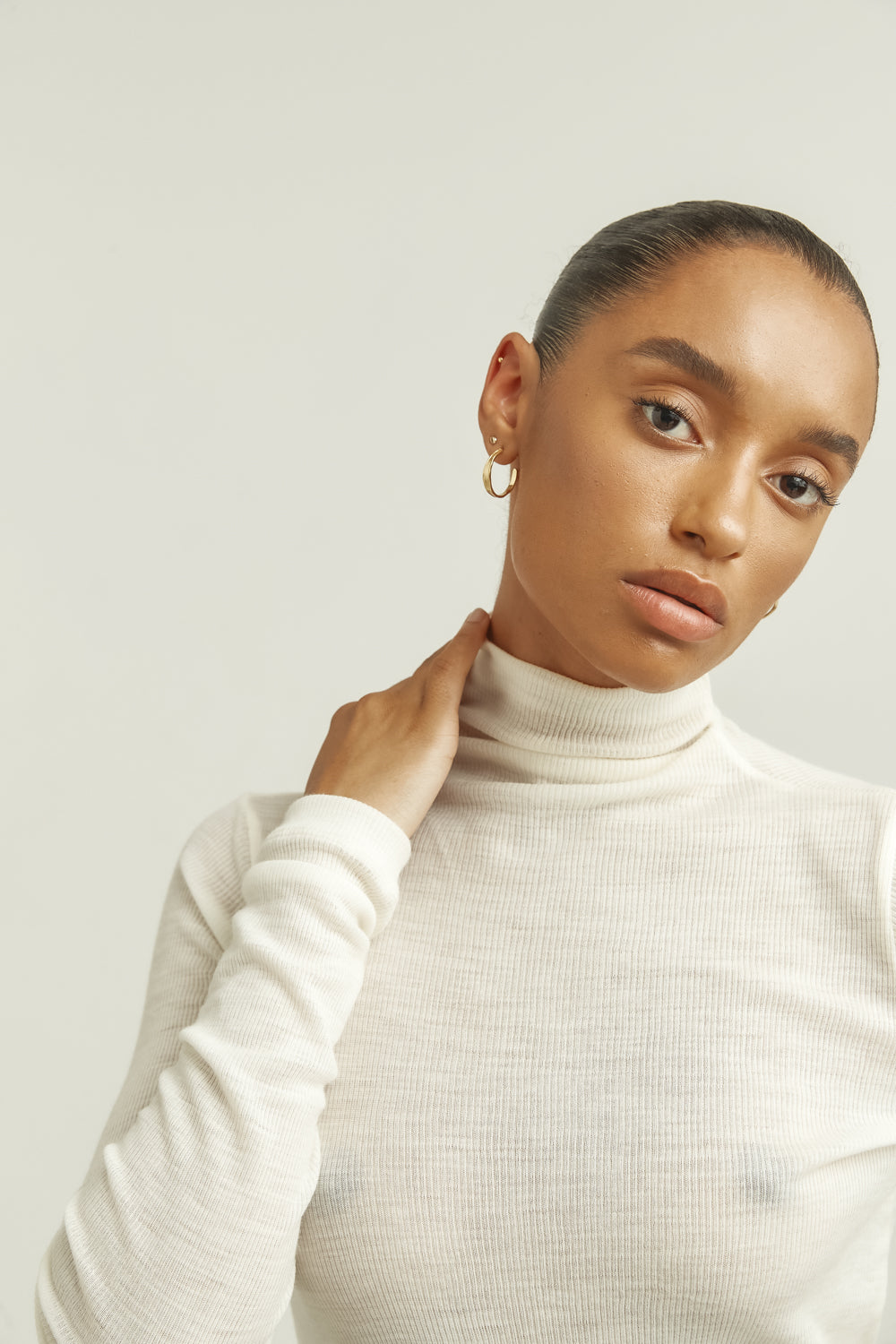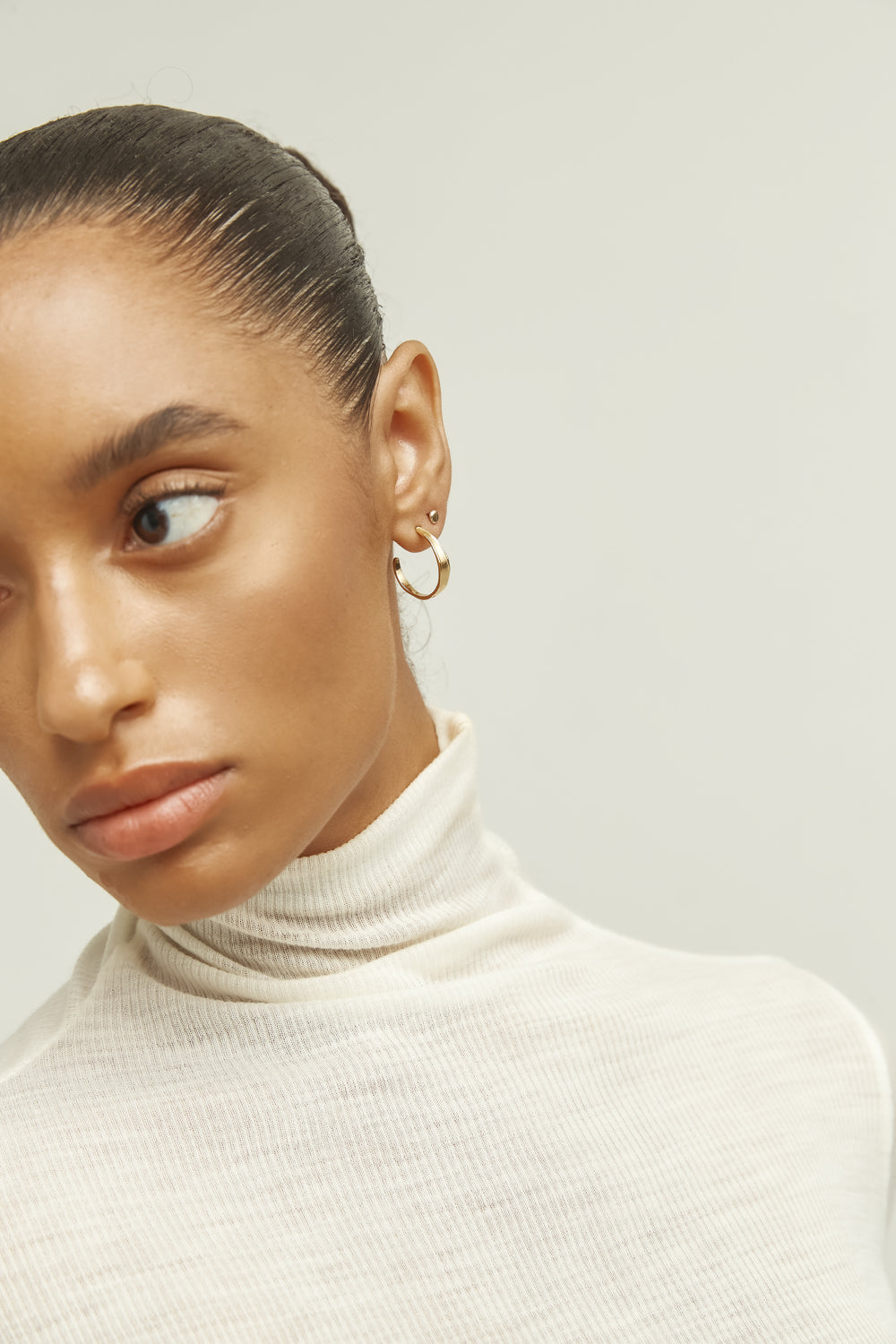 Brie Leon - Quinn Stud Hoops Gold
A curved, medium sized, stud hoop earrings. Crafted in 925 sterling silver, making them ideal for those with sensitive ears. Made for everyday wear.
925

 

Recycled 

Sterling Silver Base, Gold Plating
Measures: 2 x 0.4 cm
Responsible Jewellery Council (RJC) approved
Nickel Free
Light weight
Butterfly Stud back
Packaged in a Brie Leon branded cotton canvas pouch with a complimentary polishing cloth placed in branded jewellery box.
Recycled Sterling Silver is precious silver extracted from used metal products.
How it is made: Once the silver is separated from the other metals it is mixed with, it is melted down and reused to make new silver products. No purity is lost in the process of extracting sterling silver from used sterling silver items. During metal mining, an incredible amount of electricity and energy is used to extract and purify precious metals, a process that emits greenhouse gases. Using recycled metals omits this whole process and therefore saves 95% more energy than if a company uses raw materials.
* We do not offer refunds or an exchange on earrings, due to hygiene reasons.
* We do not offer refunds or an exchange on sale items.
* We do refund faulty products.