A labour of love, a setting for our photoshoots, and a favourite place to hang out, the Bendigo Farmhouse is now part of our Perriam DNA. We asked Christina about what inspired her interior journey in creating her (and our!) dream space.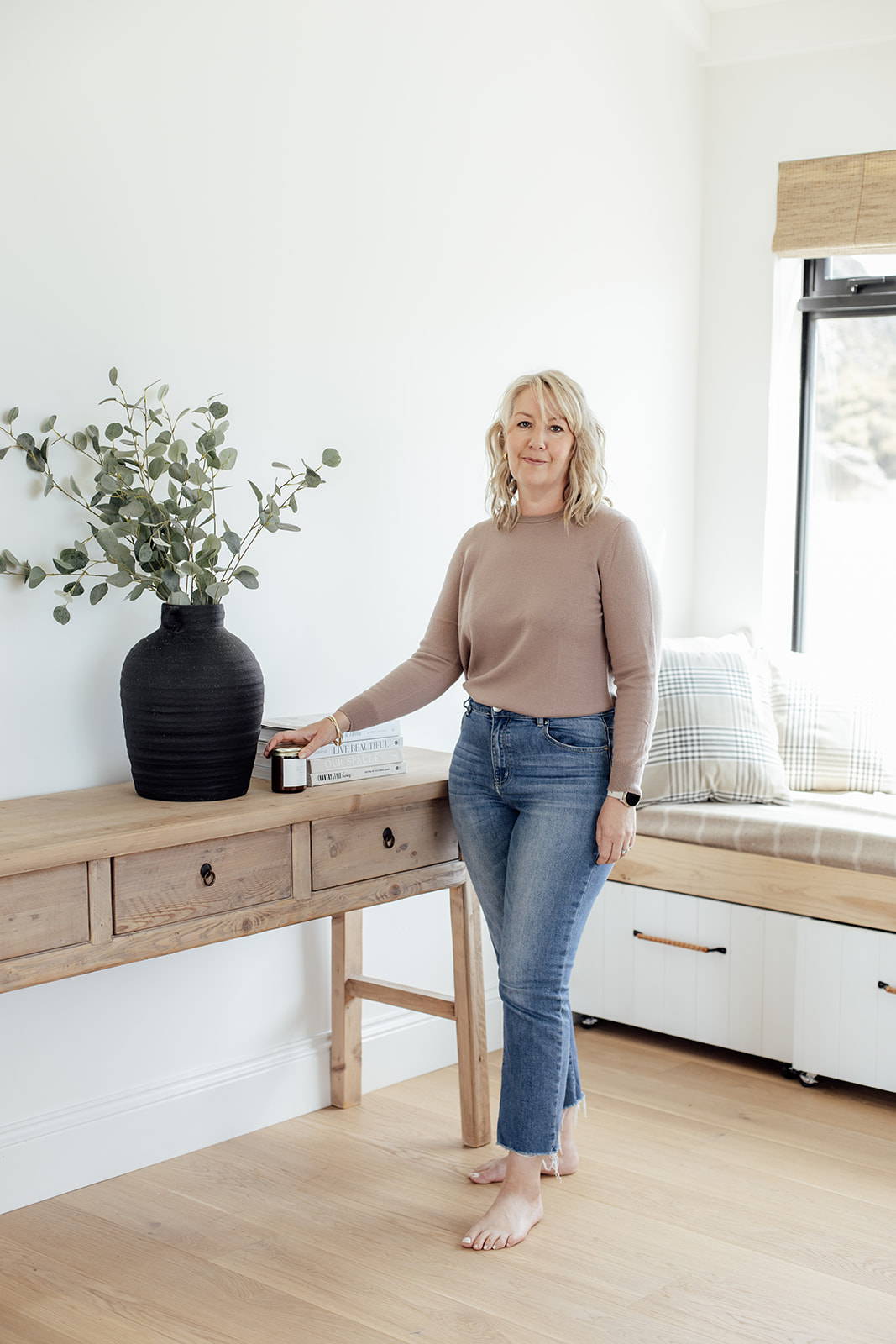 Do you have a particular personal interior style?
Yes, I would say my style is modern farmhouse. I like shaker style doors, marble, rumbled brass, American oak and light woods. All of these finishes teamed together have a distinct farmhouse vibe and are all finishes I love and adore. Rattan also adds a layer of texture to soften the somewhat harshness of marble and brass and connects the indoor to the outdoor.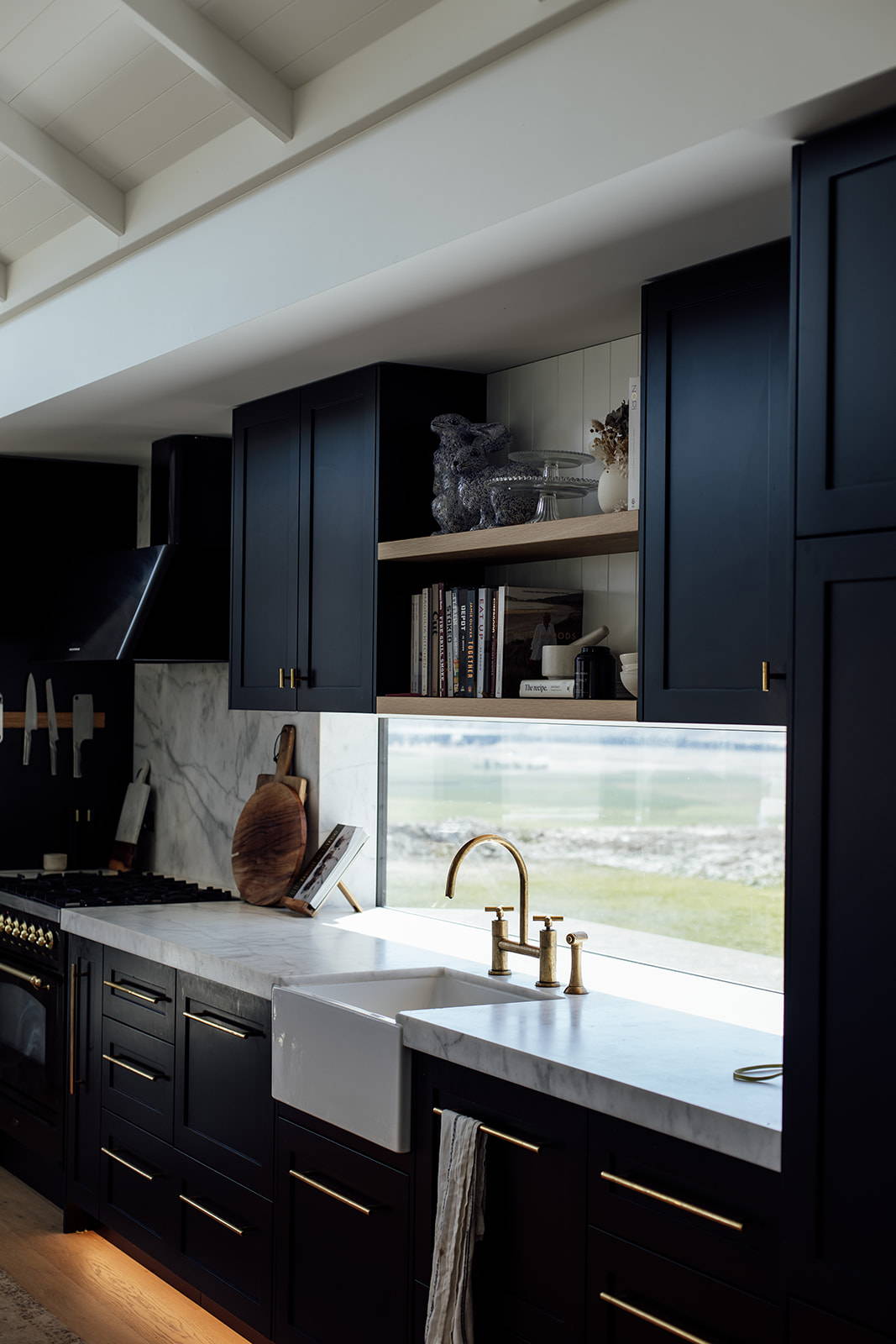 Where do you find your interior inspiration from?
I have always loved a modern farmhouse interior style and I follow Shea McGee and Amber Lewis closely and reference their projects a lot. I also love trawling Pinterest for ideas and saving images to come back to later. Spending time visiting vintage stores and second-hand shops for treasures is another favourite part of my sourcing journey as well.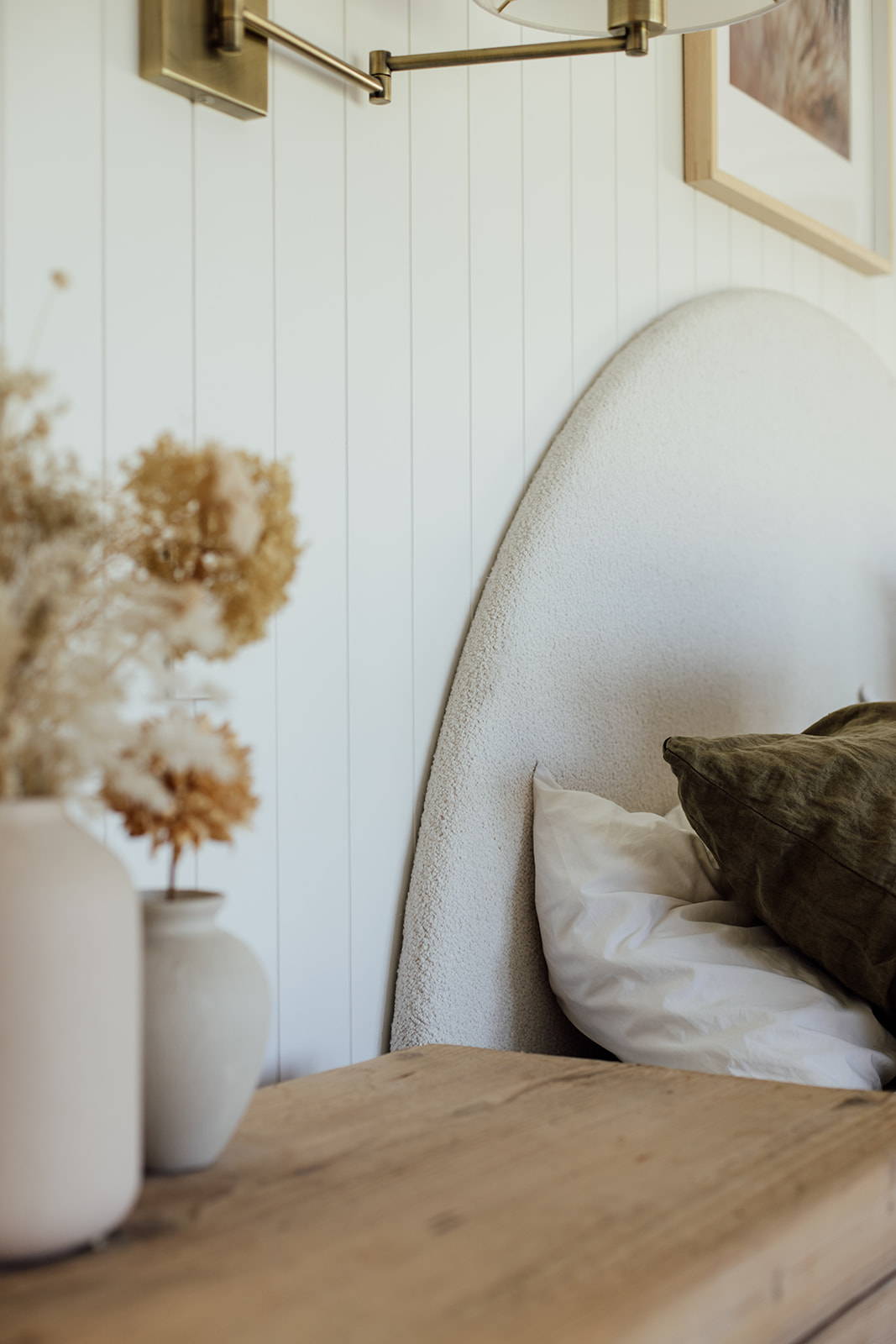 What are your favourite places to source interior furnishings from?
I find it a little hard to find things I love with a modern farmhouse aesthetic in New Zealand so I buy a lot of my handles and other small but important pieces from America. But I did find some gems in New Zealand, the door hardware is from Windsor Hardware and they are gorgeous. I love Corcovado for furniture pieces as well as Brown and Co home here in Wanaka. Foxtrot Home which is Hawkes Bay based is my favourite place to buy bed linen from.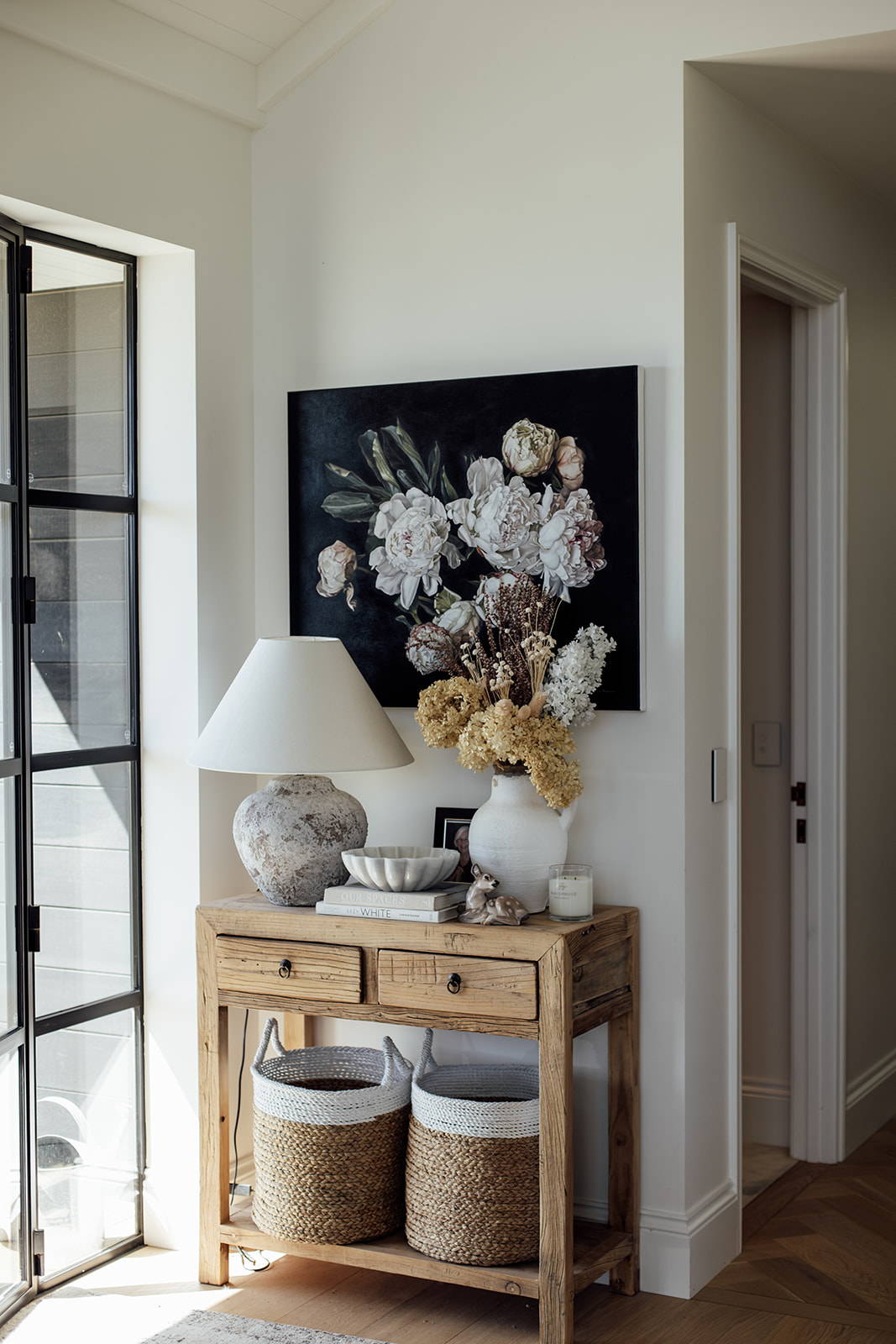 What is your favourite space in the house?
I love the kitchen. We went all out on the kitchen and it's beautiful. Marble bench tops adorn the American oak kitchen island that is nearly 4 metres in length and the Blackwood Bay (Dulux) cabinet colours contrast beautifully with these finishes. The brass handles add a classic pop of wow too. We put in extra wide drawers and everything works perfectly in unison. My favourite little addition is the hidden Fisher and Paykel fridge drawer in our island bench.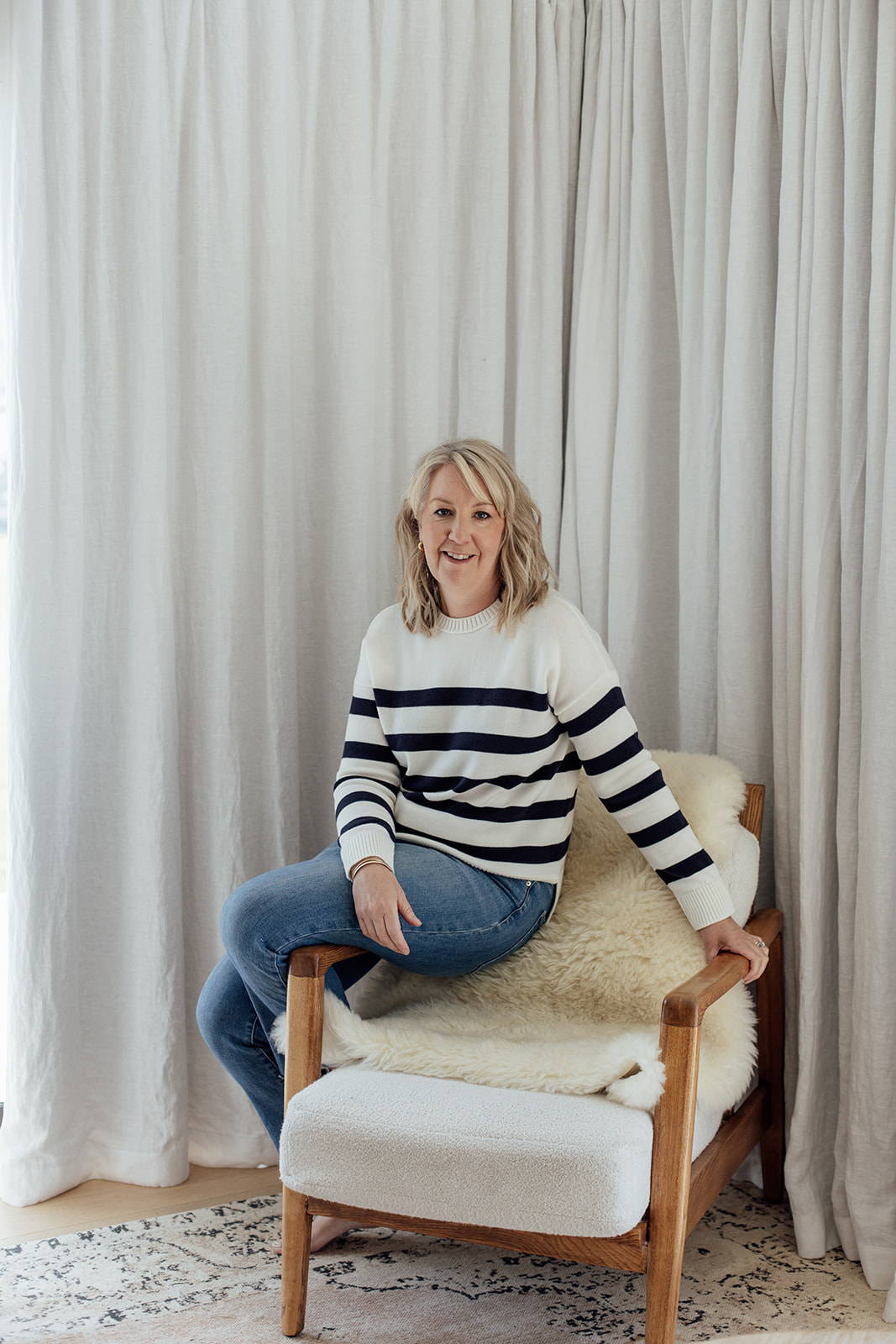 ---
Shop what Christina is wearing...