With an instinctive and unorchestrated approach, Auckland-based florist Isadia has developed a recognisable style of colour-saturated floral compositions that explore space and movement. We spoke to founders Isabel and Lydia about their creative process, learning about their latest collaboration with ceramicist Humphrey Tait and they share a few tips for floral arranging at home.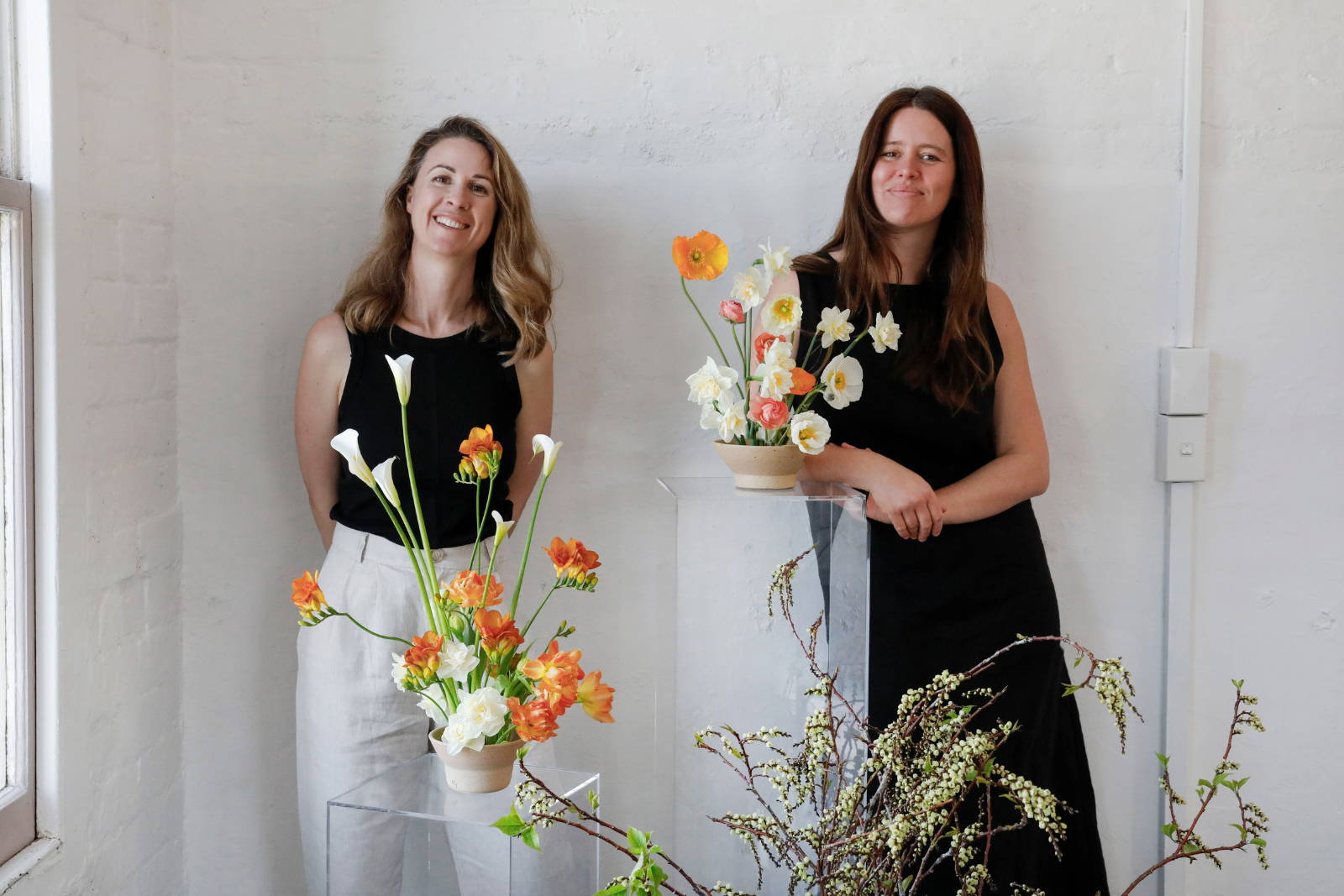 Independently you've both been florists for many years — how did you two meet and what led you to start Isadia together, back in 2020?
Isabel: I met Lydia after striking up a conversation with a mutual friend and florist Felicity AKA Green is the Thing. I followed Felicity's work on instagram and reached out to see if I could visit her at her home to look at her amazing inner city garden. Lydia and Felicity were planning on doing an online floristry workshop together and they invited me to join them. Lydia really helped me as a budding florist get into most of my work as a freelancer through her connections - we ended up working together on many jobs and discovered we had a lot in common on what we wanted to see in our futures in floristry; to grow in a sustainable way while also pushing our boundaries as floral artists! During the first lockdown Lydia called me and asked me if I wanted to start a business and right away I knew it was the right time!

Lydia: It really was a case of the timing being right - we didn't know what we were getting ourselves into starting a business during covid, however we could both see there was an opportunity to create floristry in the unconventional way we wanted.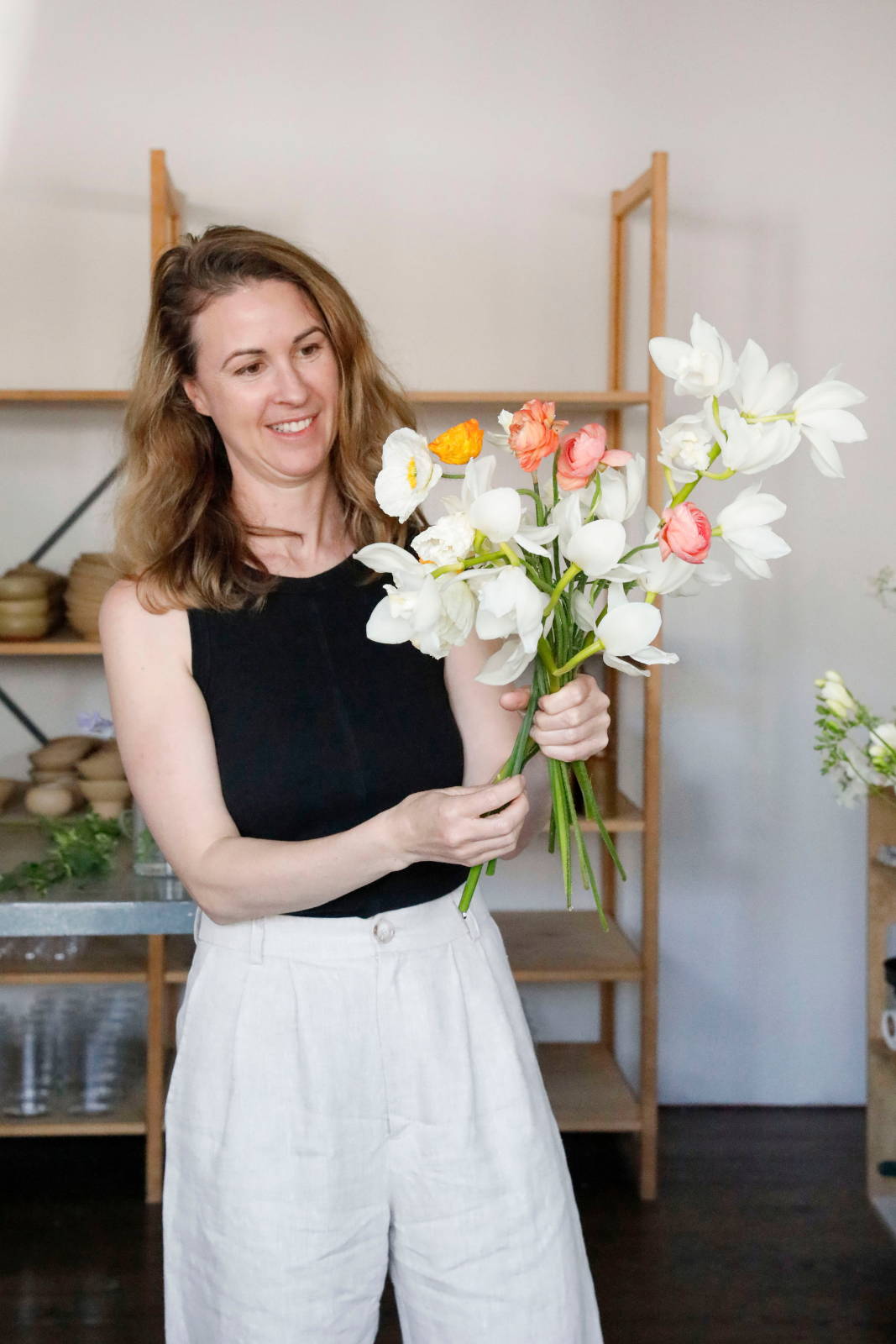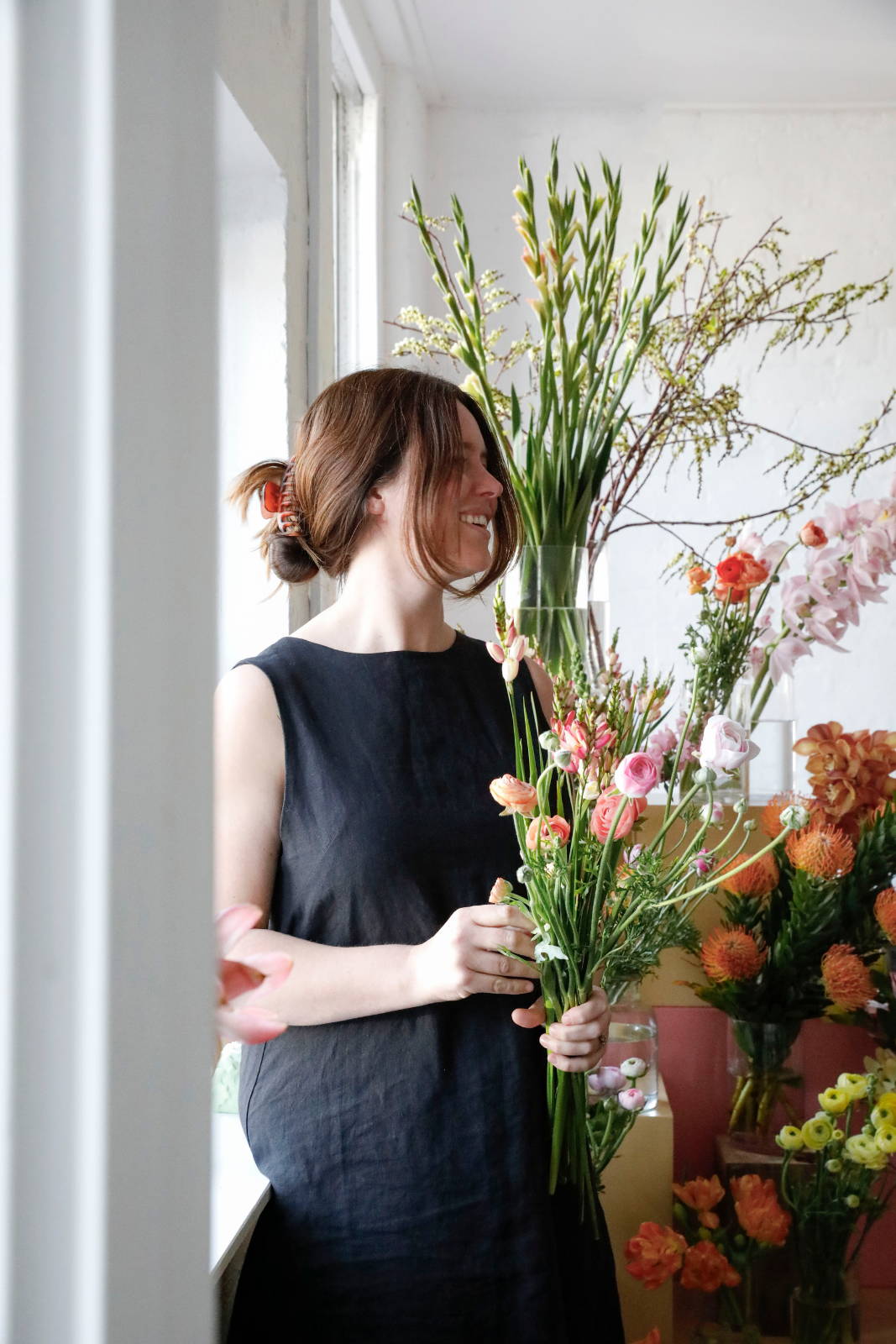 Your recognisable floristry style has been described as intuitive and artistic, often guided by the natural forms of each bloom. How have your floral designs changed or formed over the years?

Isabel: When we first started the business we both had our individual skills. Lydia was incredible at weddings - she has such an amazing eye for detail. I had my own small business doing regular client flowers for stores and restaurants and was really interested in installation based work. We spent many hours at the start sourcing interesting foliage and flowers that we could use to bring something new to the table and I think that is what set us apart while building our business.

Lydia: We approach every bouquet, event, wedding and job we do, with an artistic intention. No two bouquets or events are ever the same, as the flowers are constantly changing with the seasons and day to day availability. Since starting Isadia in 2020, we feel incredibly grateful and proud that we have stayed true to our aesthetic values. It's very rewarding to know that clients come to us to create and respond to their brand/event/products with our specific floral designs, knowing they will always be receiving something unique. Our team has grown since the early days and we now have two wonderful staff members who we couldn't do this without - they are both such wonderful florists and working together as a team in such an intuitive way is a real privilege.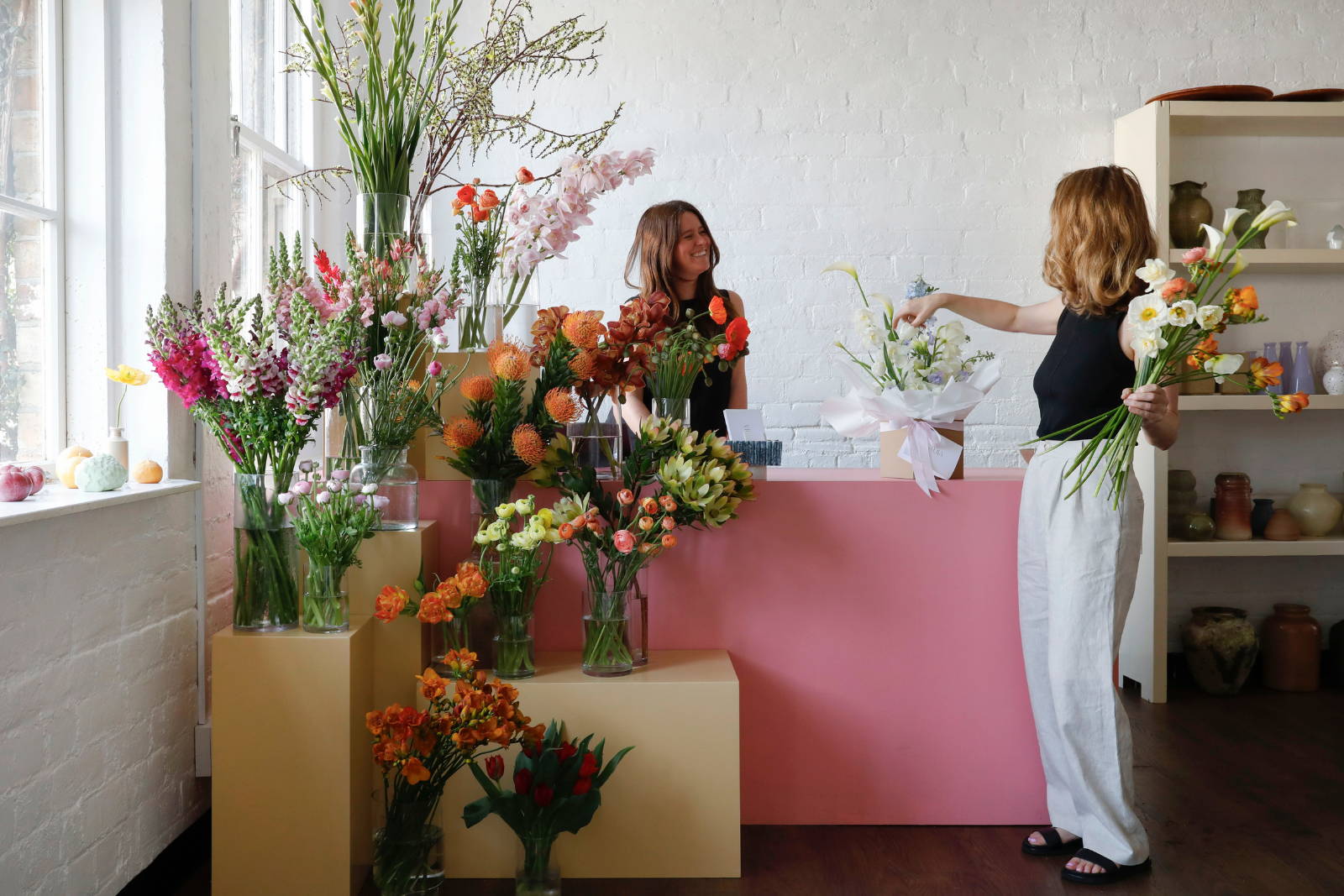 Here at Perriam we find knitting to be a creative and cathartic way to escape the everyday. We saw you recently launched an ikebana inspired kit with ceramicist Humphrey Tait, designed to foster that same creative process at home with flowers. Can you tell us about the kit, and the creative process that went into designing the vase?

Lydia: We created the ikebana kit as an extension of the naturalistic arrangements we create for our clients and how we like to design flowers for ourselves at home. It's a simple way to add flowers to a beautiful tablescape and the focus is as much on the creative process of doing as it is about the final arrangement. We've known Humphrey for years but it took many months of iterations and experimenting together to perfect the final vase. We were intent on a low vessel to allow the flowers to shine, and the footed shape of the vase serves both form and function, featuring a weighty base, enough room in the base for a large kenzan and a natural earthy toned glaze that looks great in many settings.
Other than floristry, in what other ways do you escape the everyday?

Isabel: I love walking with my dog Pipi. I love animals, and the joy of watching her play in such a pure and simple way really gets me out of my head and into the present. Also swimming, being at the beach, reading a book in the hot sand!
Lydia: We both have our own interests and hobbies outside of floristry which help to keep us grounded and allows for downtime away from work. I practice yoga and love to exercise/ walk and garden as a great way to clear my head. I find that hanging out with my kids and being present with them really helps me forget I even have a job, phone on silent haha!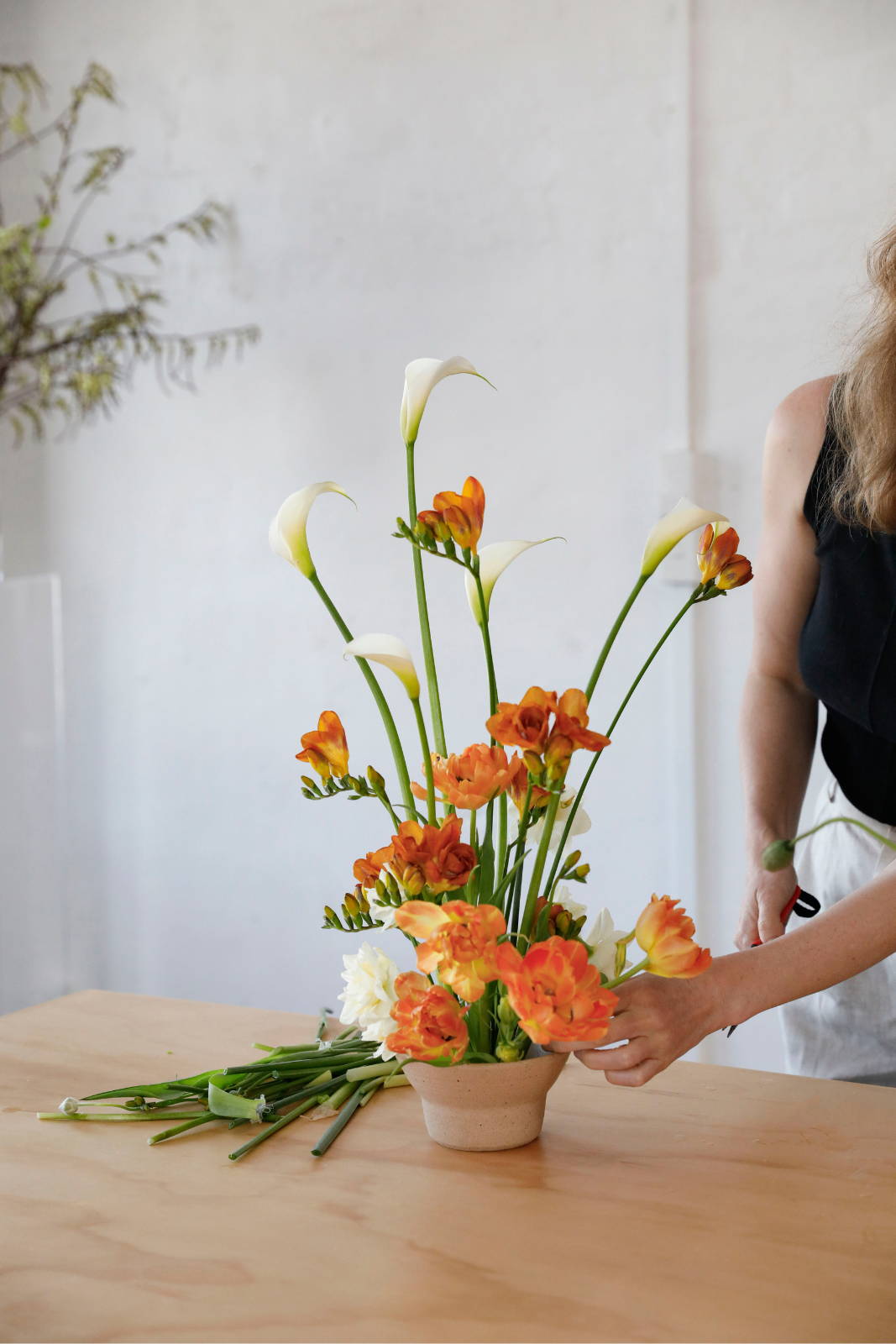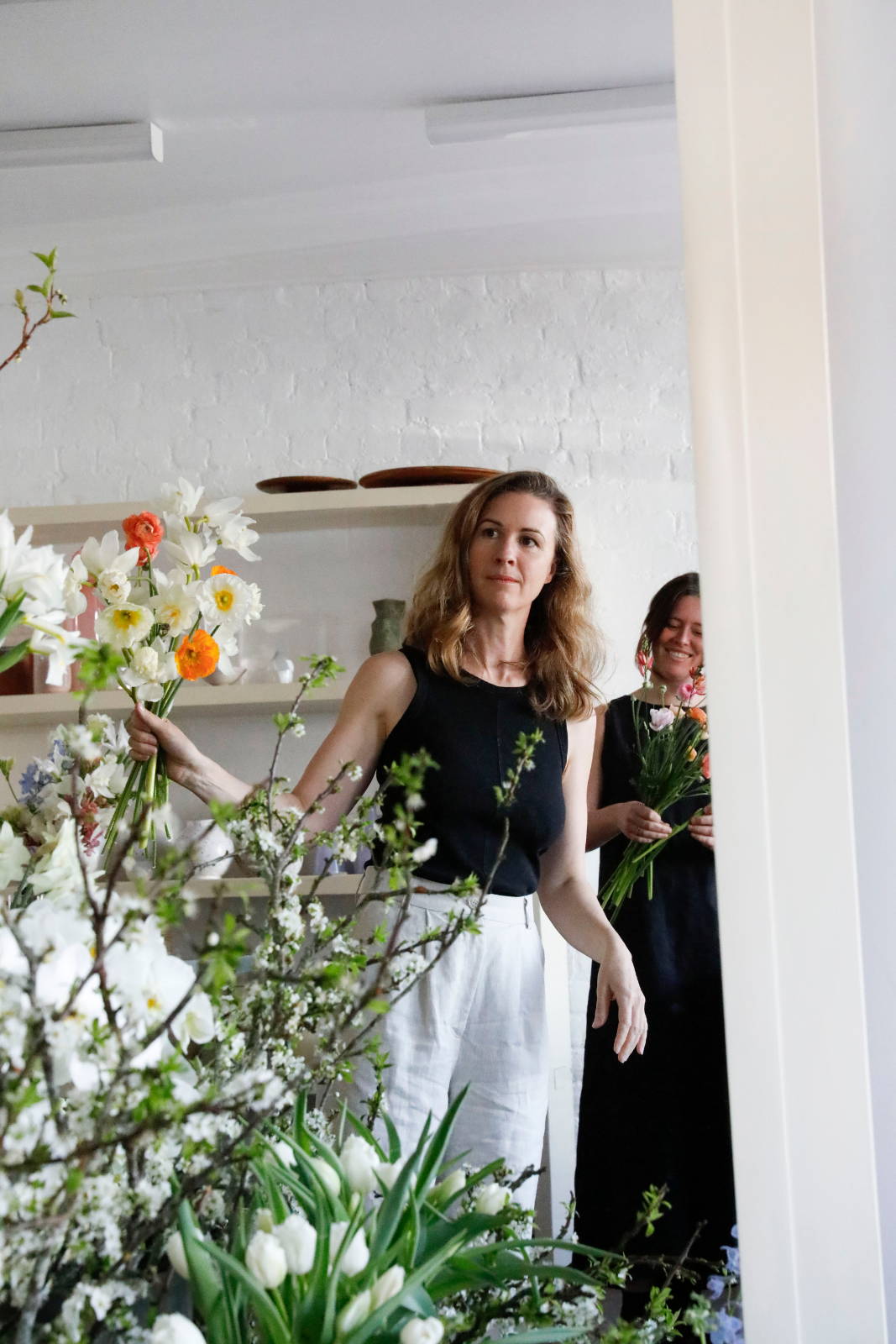 For those looking to do floral arrangements at home, do you have any tips or techniques to share for creating a beautiful display?

Lydia: Choose a few stems from your garden or local florist, just like we do. When I take flowers home, I tend towards simplicity as key - just one variety en masse or a few stems in an ikebana vase usually. I like to cut the stems at different heights to create depth and movement in the arrangement and let them be really - watching the flowers open, evolve, change in a few days. The rest is all about trusting your heart and arranging flowers for the pleasure of the activity. Don't overthink it, enjoy the process.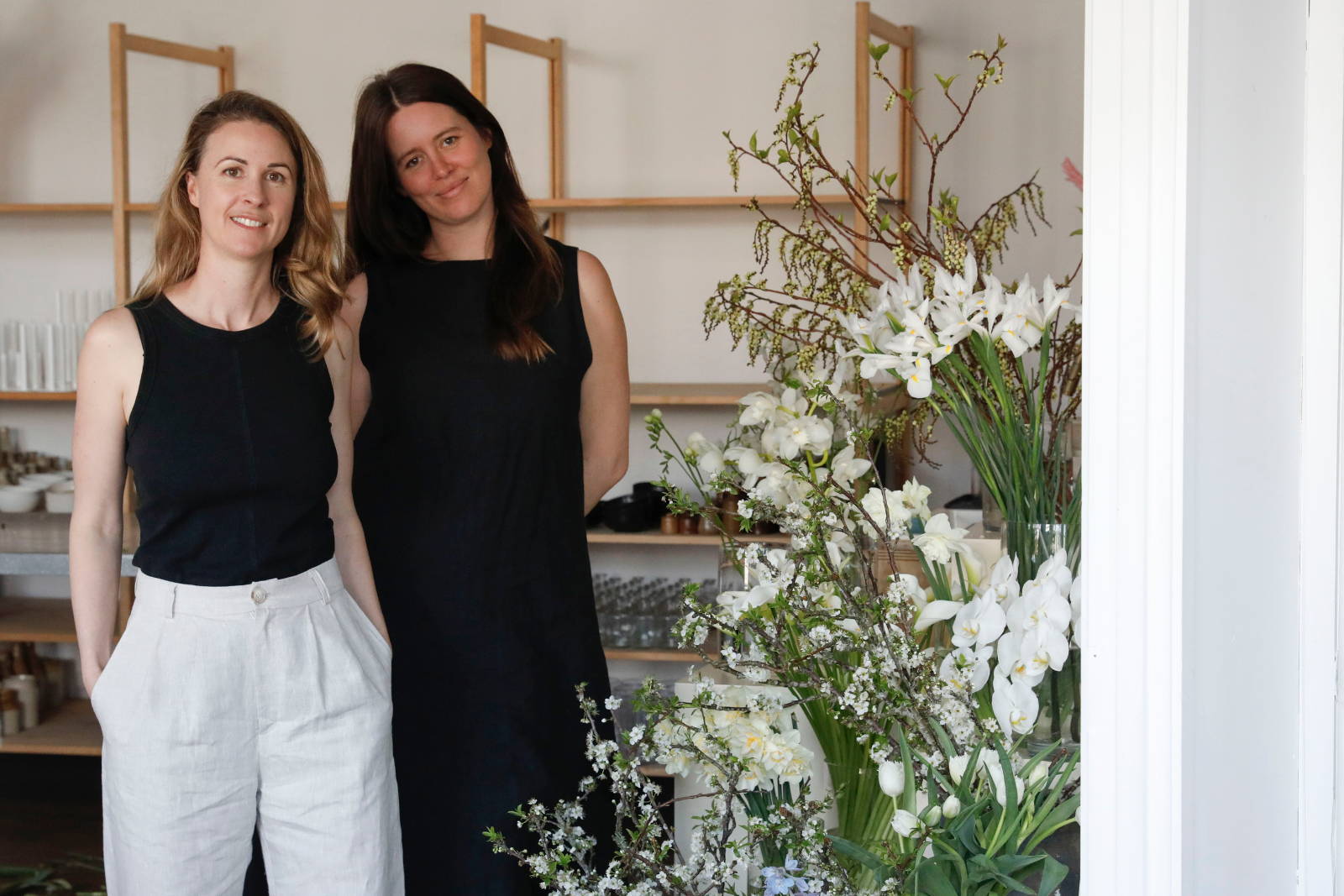 Spring is here, finally! What are your favourite Spring flowers, and why? Please include some Southern blooms for our locals.

Lydia: I always love visiting the South Island and looking at the different gardens and flowers, the cold winters seem to make the flowers more abundant. One of my favourite spring flowers is the peony, which we can't grow in Auckland but are always beautiful down south. Some other favourites are daffodils - in their many varieties such as early cheer, cheerfulness and specialty doubles; they are lovely to have at home because they smell so good and capture the essence of sunny spring days so well. Plus poppies, ixia, ranunculus, tulips, cherry blossom, bluebells - being a florist I basically love all of the spring blooms!
Find the Isadia ladies and their beautiful blooms here.
And on instagram @isadiafloral
Images by Lilly Smith @lillysmith.jpg
Lydia and Isabel Wear:
(Click the image to view the product)