Having worked as a hairstylist for over 17 years, Chloe Zara Munro took a leap and developed her own natural haircare brand – Chloe Zara Hair – a premium range of haircare formulated and made in New Zealand with clean beauty ingredients. We spoke to Chloe, a busy mum of two beautiful boys, about the hair industry, where she finds inspiration and she shares a few tips to keep your hair healthy and nourished this summer.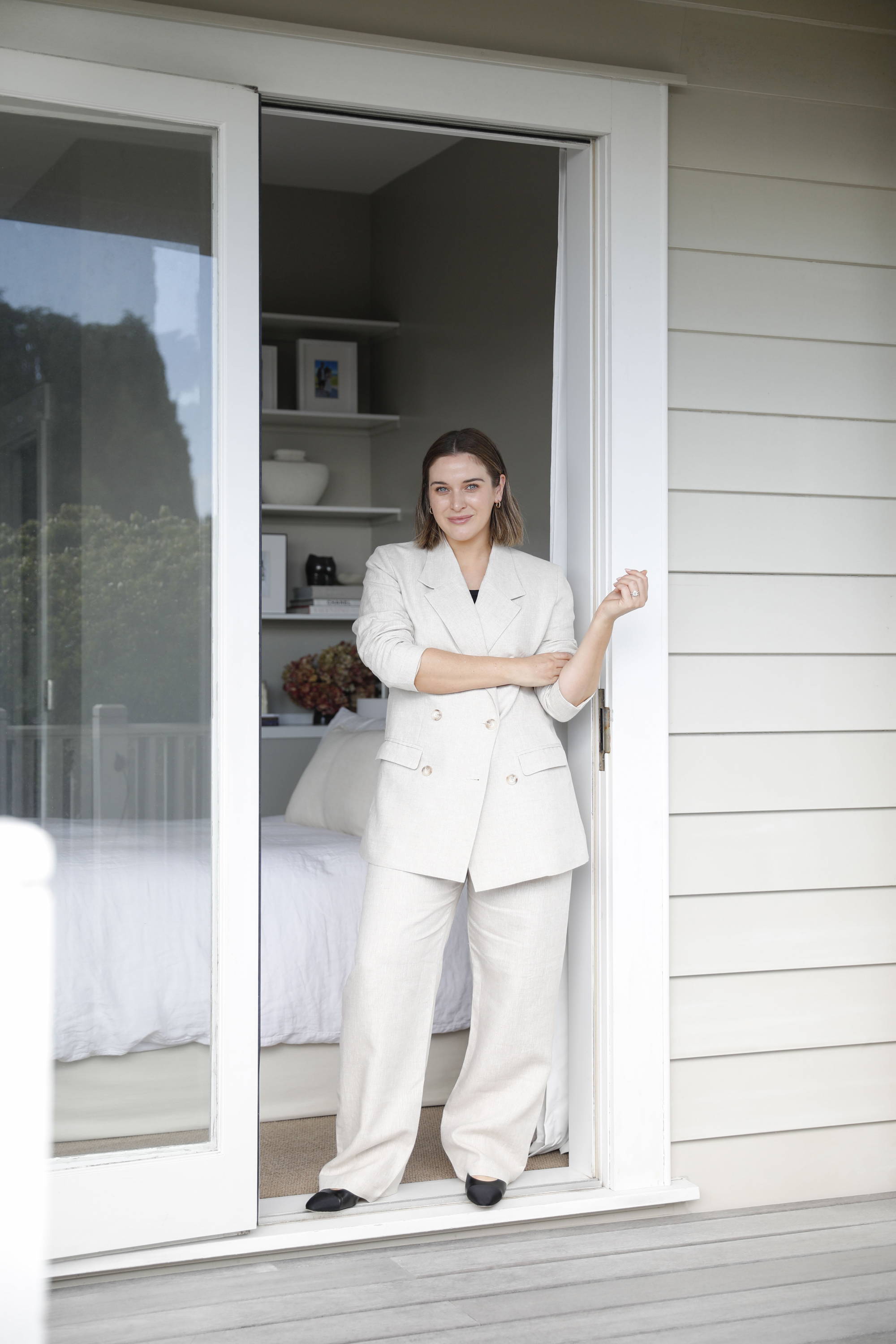 We are big fans of Chloe Zara Hair. Can you give us a brief insight into the backstory of your brand?
Throughout my time working in the salon, I discovered there was a need for a New Zealand made haircare range that was clean, effective and focused on building the overall health of both the scalp and the hair. I wanted to create a product range that could be used by all hair types, with the end result being hair that feels and looks incredible.
You were an in-demand hair stylist before launching Chloe Zara Hair, do you miss anything about the job?
Absolutely, I definitely miss the creative side to hairdressing. Being able to visualize a style in my mind, then to create it and make my clients feel their best, I loved that side of the job. I also miss seeing my lovely clients every few months.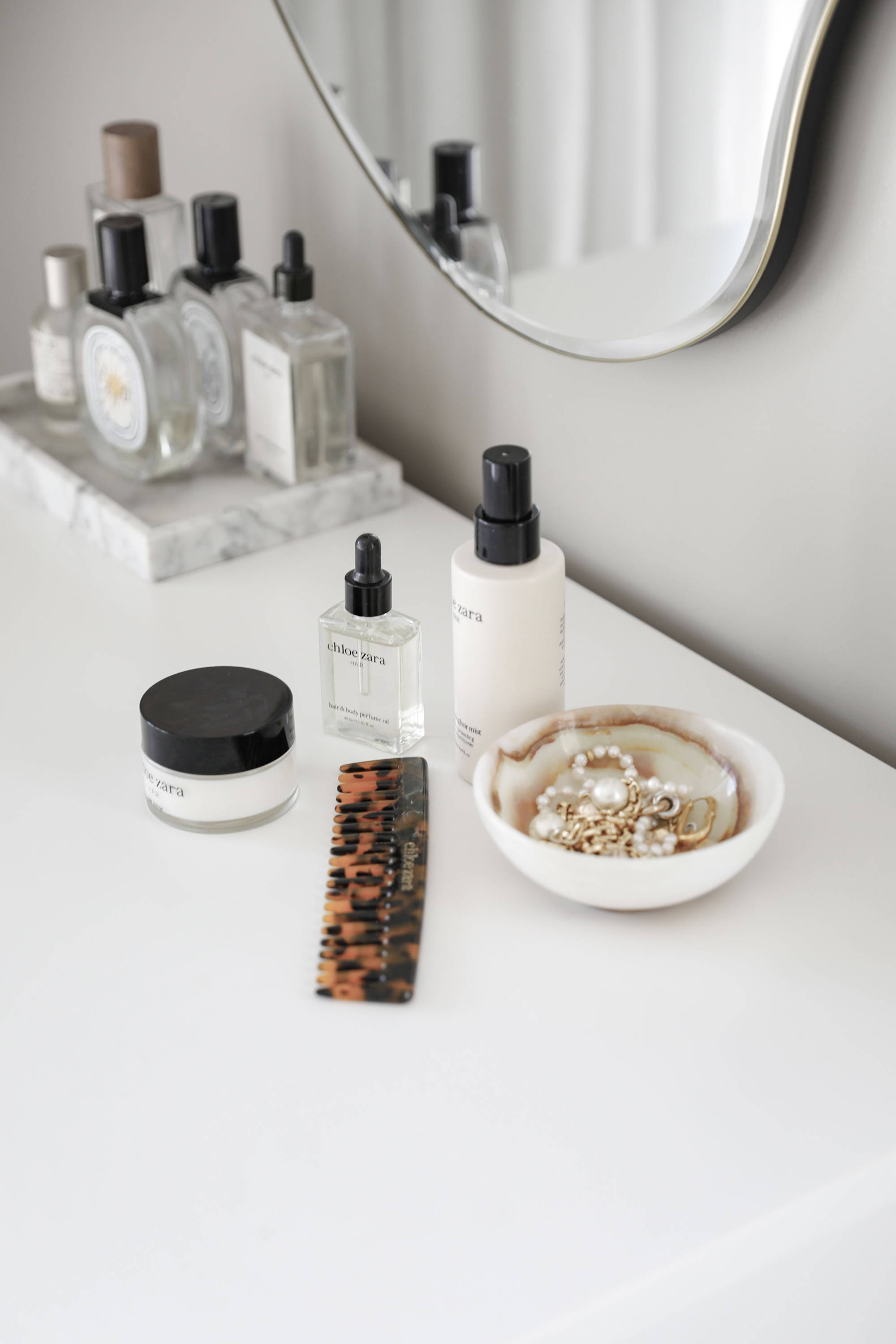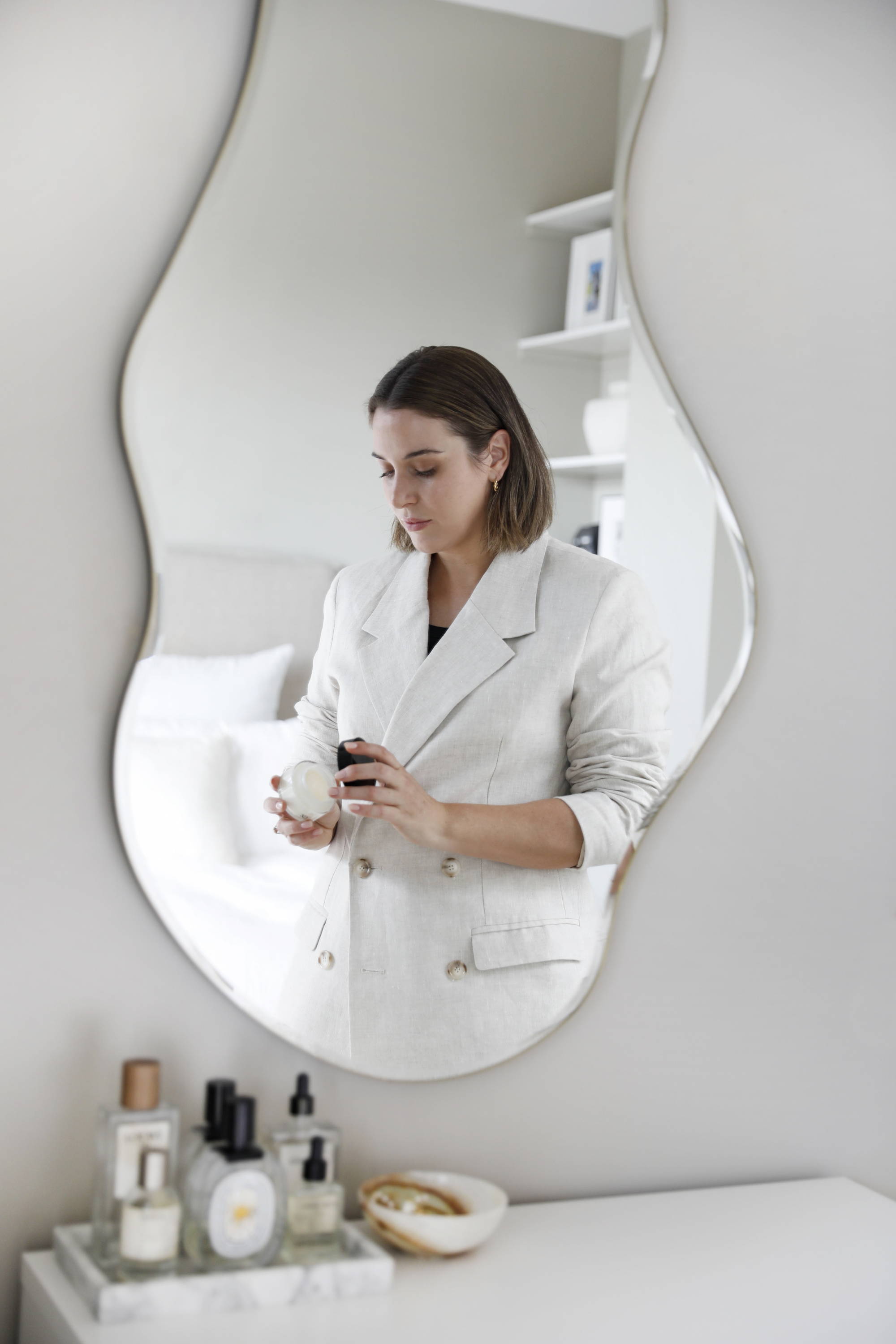 There seems to be a new hair trend every week. Are there any styles you are particularly into right now?
I have always been into a more natural, soft style, for both colour and style. I love a 'lived in' colour, a low maintenance, natural take on colour. The bob is most definitely trending, but also soft 90s layers are big right now.
Over summer, hair can get a little neglected in the sun and saltwater, could you share a few easy tips for keeping hair healthy and nourished?
Indeed our hair and even scalp can become dry and brittle over summer. It is such an important time to nourish both the hair and scalp and create a summer ritual to maintain hair health. I would recommend using a treatment mask weekly if you are exposed to the sun a lot, our Silk Hair Balm is a restorative treatment for all hair types.

A very important 'must have' is our Glossifying Hair Mist - this is clinically proven to naturally protect hair against heat and UV damage. When in the sun, the key is to reapply the Glossifying Hair mist, much like you would with sunscreen, it even protects hair while swimming in salt water and chlorine.
I also recommend letting your hair air dry naturally a little more, enhancing your natural texture if you can. The Chloe Zara styling products are a great way to add body, texture, smoothness and shine to the hair.
Lastly, still wear a hat as much as you can while in the sun, it is important to protect the scalp as much as possible.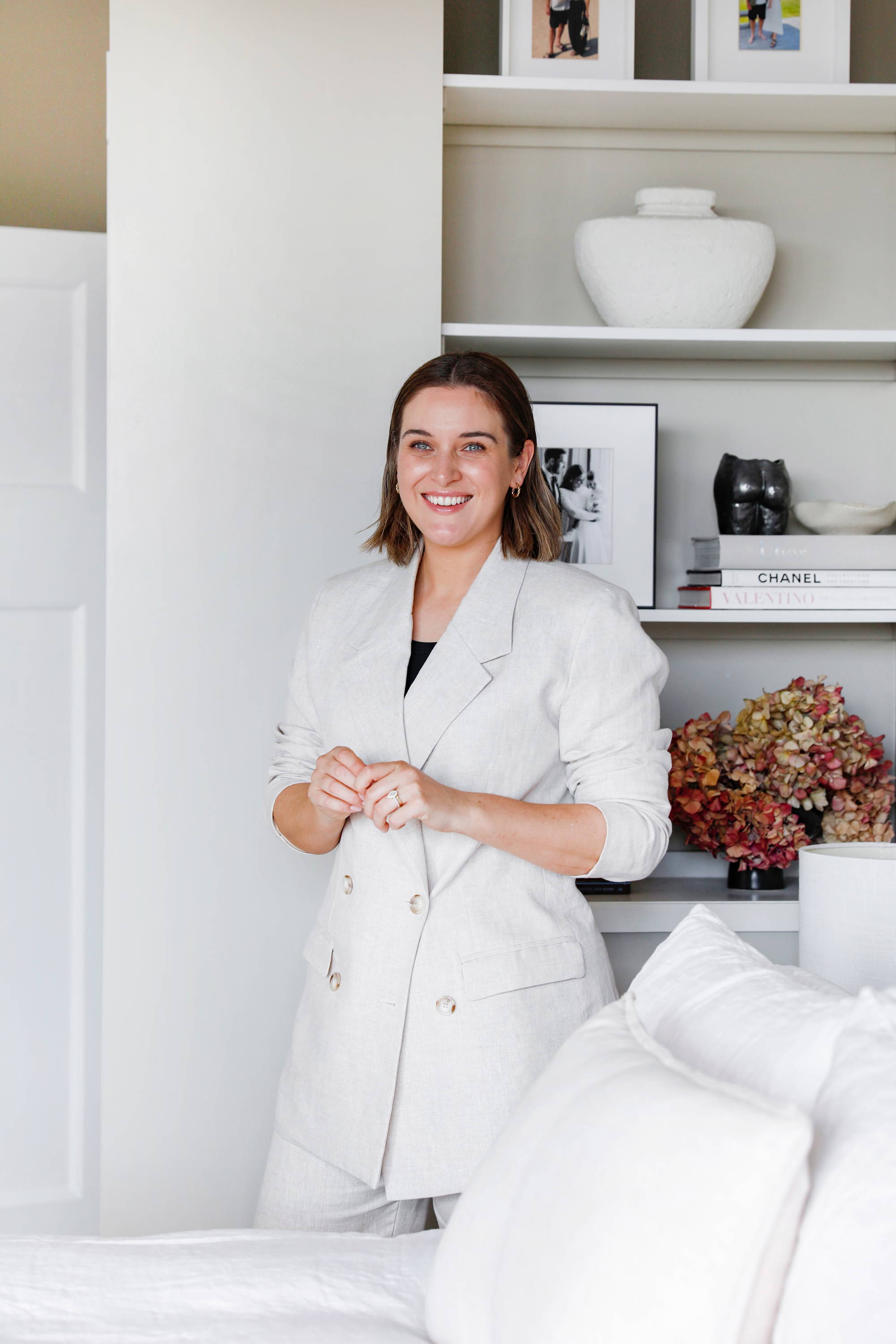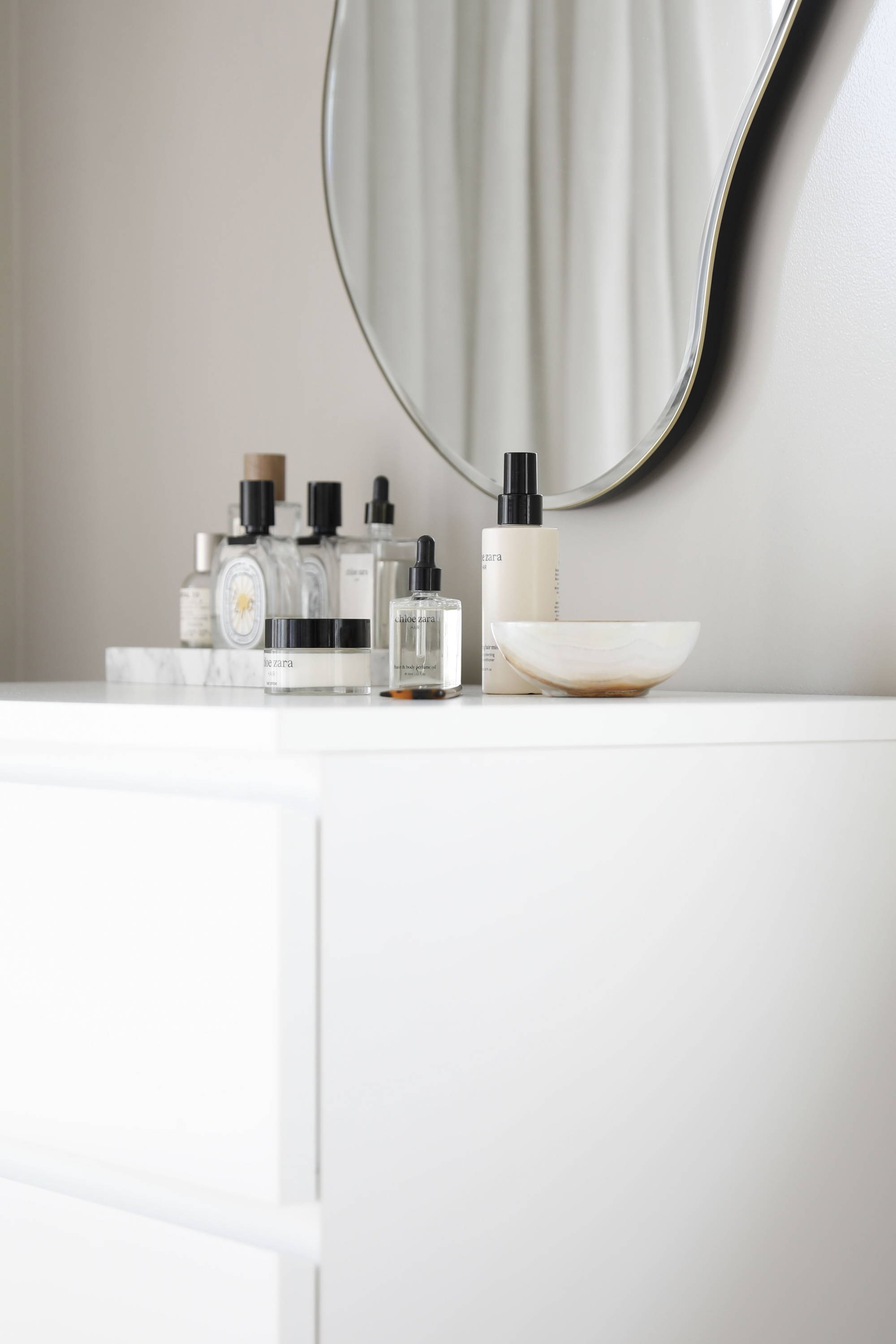 You've curated a strong sense of style and have an incredible eye for fashion, design and interiors. Where do you look to for inspiration?
I find a lot of inspiration on Instagram, I still like to use pinterest too. But for me I like to keep it simple, I love a crisp white or black tee, then pair it with a blazer for a more polished look.
As a busy mum and business owner, we imagine it can be hard to find time for yourself! Do you have any rituals self-care practices that help you to slow down and escape the everyday?
I try to walk with the Otto in the pram most days, and either listen to a podcast or music to zone out. I have recently got back into pilates, this really helps me clear my mind, I love that it is a calm and gentle workout.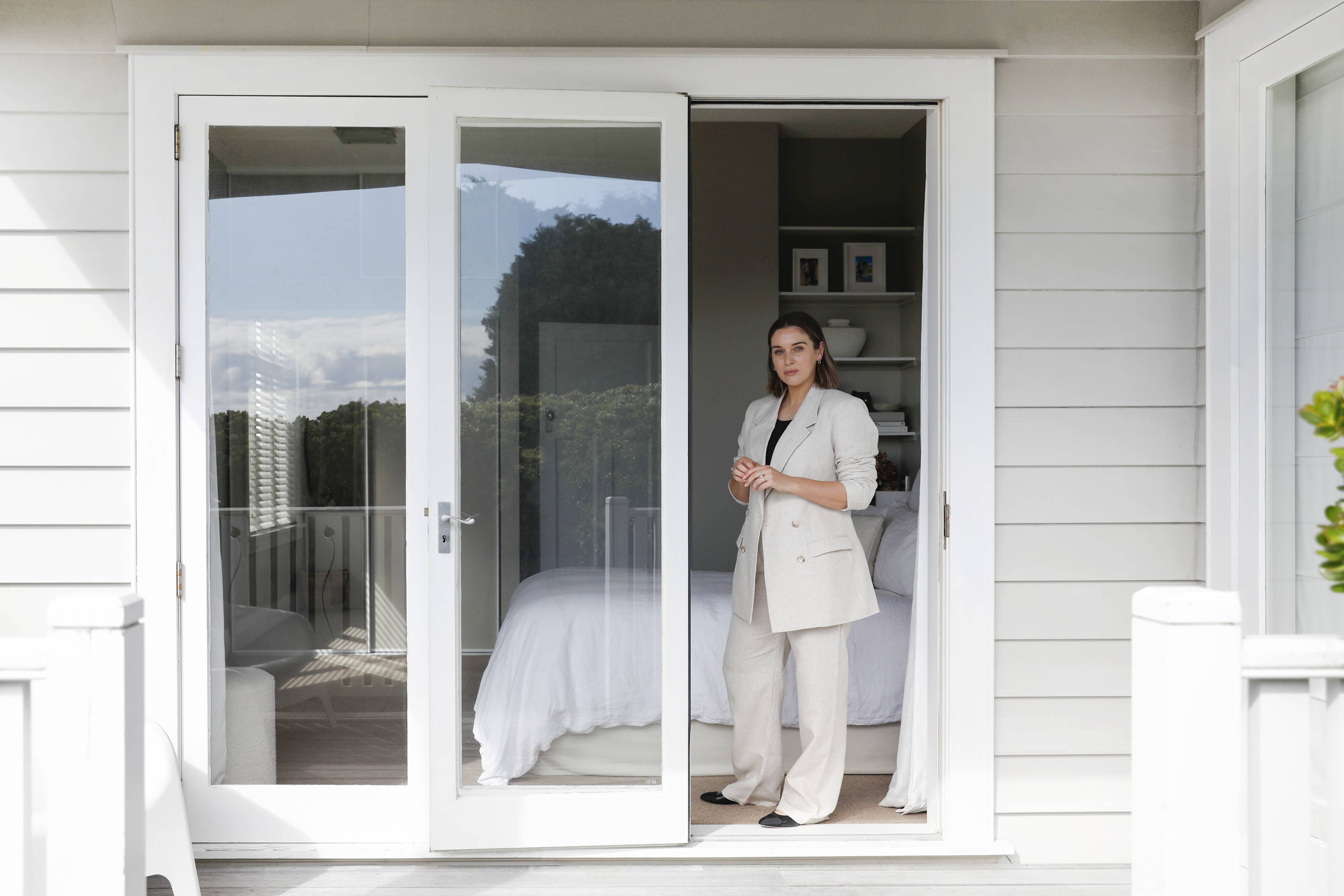 Do you have a favourite spot or room in your home where you like to find pause?
My bedroom - it is always a light space. I like to have my beautiful vases, candles and books and light linen fabrics to make it feel like a peaceful but cosy space. -Even though most of the time it is also shared with my children, it still feels warm and cosy and I love that.
What's next for Chloe Zara Hair? Any new launches on the horizon?
Yes, we have our very exciting Travel Essentials pack launching in November, a summer holiday must have! 2024 will be an exciting year for us as we are currently sampling a few new incredible products, I can't wait to share more.
Find Chloe Zara Hair products here
Follow Chloe on @chloezara_ and @chloezarahair
Images by: Lilly Smith.
Chloe Wears: