We spoke to the lovely Lauren Macfarlane, the Manager of our Christchurch store in The Crossing about life at Perriam, her love for Christchurch, and what's on her must-have Perriam list for Winter.
What does your typical day at The Crossing Perriam store look like?
Coffee in the morning, always! Some admin and then meeting and assisting our lovely customers. We get customers from all over the world, and more and more are commenting on how lovely Christchurch is all these years after the quake, and are loving what it has to offer now.
What do you enjoy most about working at Perriam?
A lot of my interaction with new customers is about educating on the benefits of natural fibres and the story of Perriam. I grew up on a farm so I love that I get to sell products made of natural fibres I truly believe in the benefits of. I love helping people make an investment in something that is so much better for the planet and so lovely to wear for years to come. I also adore the baby and child side of Perriam and spoil my nieces and nephews. The gorgeous Perriam prints bring people a lot of joy even if they aren't purchasing for themselves.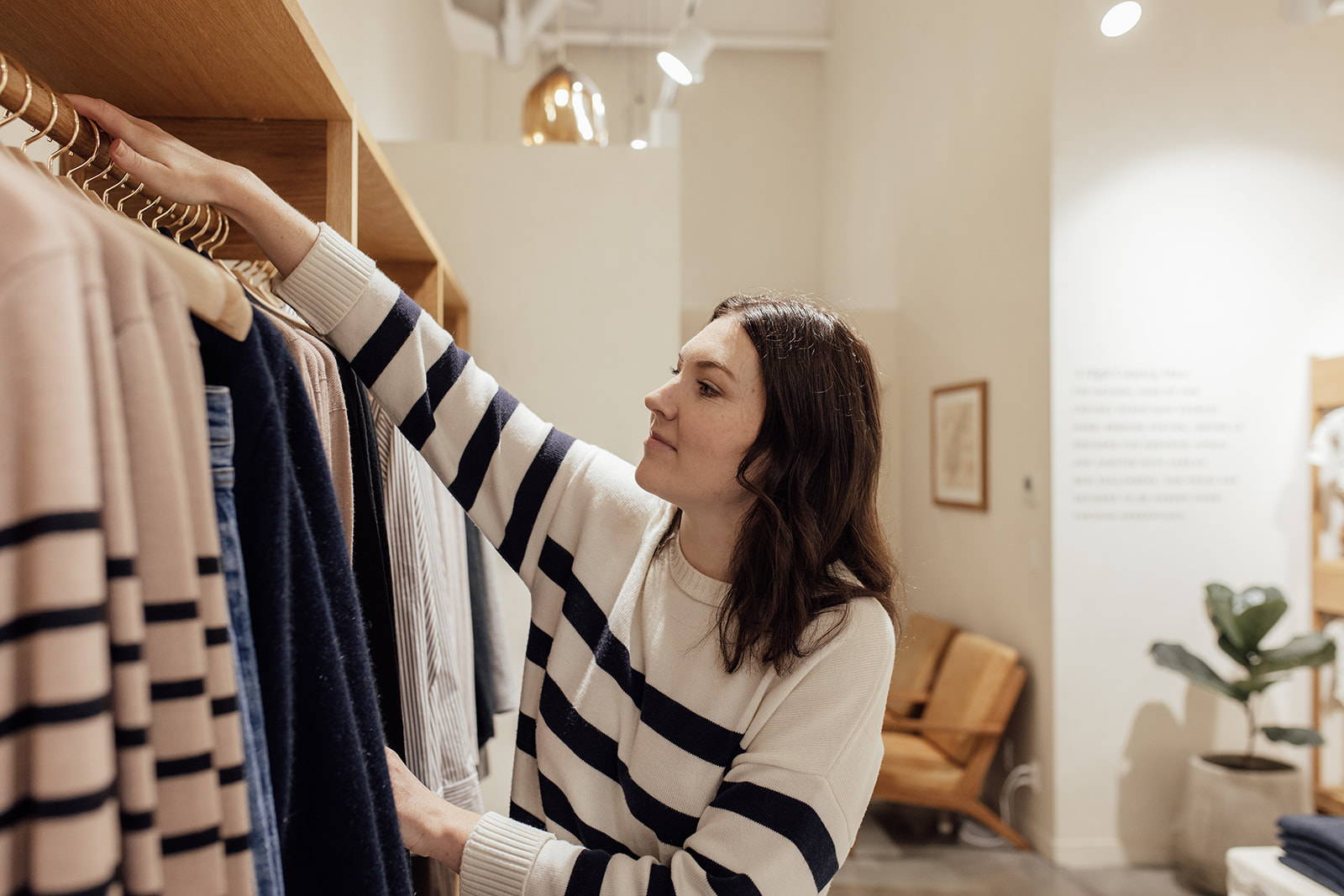 What Perriam pieces are on your most-wanted list this season?
My favourite pieces of Perriam are my cosy knitwear- I'm always cold and they keep me toasty on work days and at home too. I'm super excited to have our new Merino, Cashmere and Silk yarn pieces coming soon. As well as our classic Connie polo-neck jerseys. I'm a big girly-girl and love the chunky knitwear I can throw over my skirts and dresses.
What do you love most about living in Christchurch?
I lived overseas and in Wellington before I came back to Christchurch which is closer to my rural home. I love that Christchurch has all the amenities of a city without feeling claustrophobic. The parks, hills and rural areas are so easily reachable in a short time from the city, and we have some amazing food on offer here too. The city centre has a small footprint with a lot in it, with more to come, and it's so easy to wander around for shopping.
What's your idea of a perfect long weekend in Christchurch?
I love the summer season with longer daylight hours. On a weekend, you can't beat getting over to the Port Hills for a good hill walk and a nice brunch afterwards somewhere in the city. We are lucky here that it doesn't take long to travel right across the city. I love spending time with family and friends whenever I can and see them often.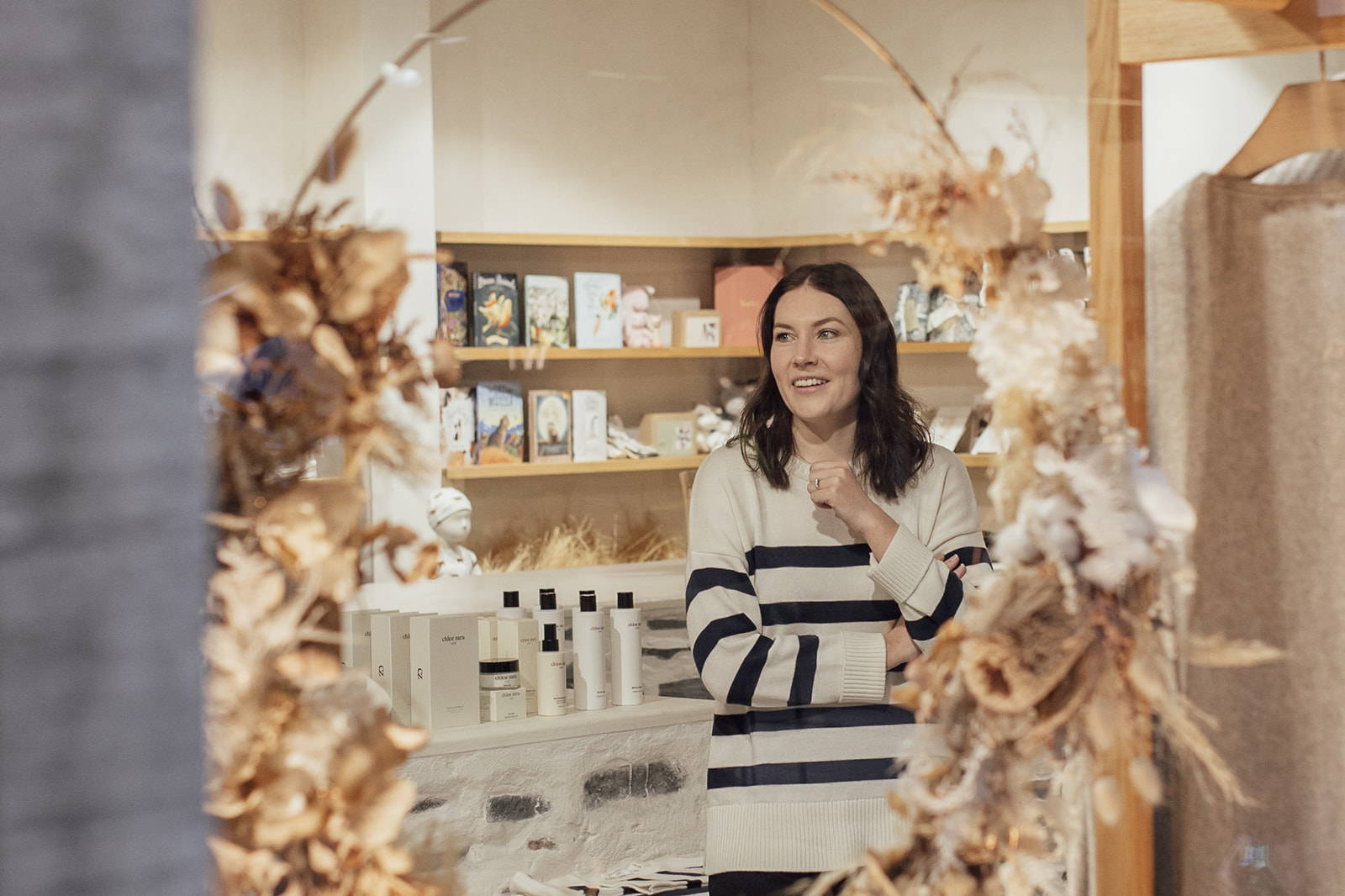 What are your favourite spots in Christchurch to eat and drink?
Anything Asian is always high on my list to eat out at! We love King of Snake, Spice Paragon, You Hanoi Me, and Kinji Japanese. We will either come to the city or stay closer to home depending on the mood but there's so much choice all over Christchurch and on the outskirts of the city too. In the summer you can't go wrong anywhere on the Terrace or above Riverside Market for a cold gin!
We're almost halway through the year! What does the rest of your 2023 look like?
I have a couple of family trips to the North Island to enjoy, and a wedding to plan!
Lauren wears our Merino Breton Stripe Jersey.