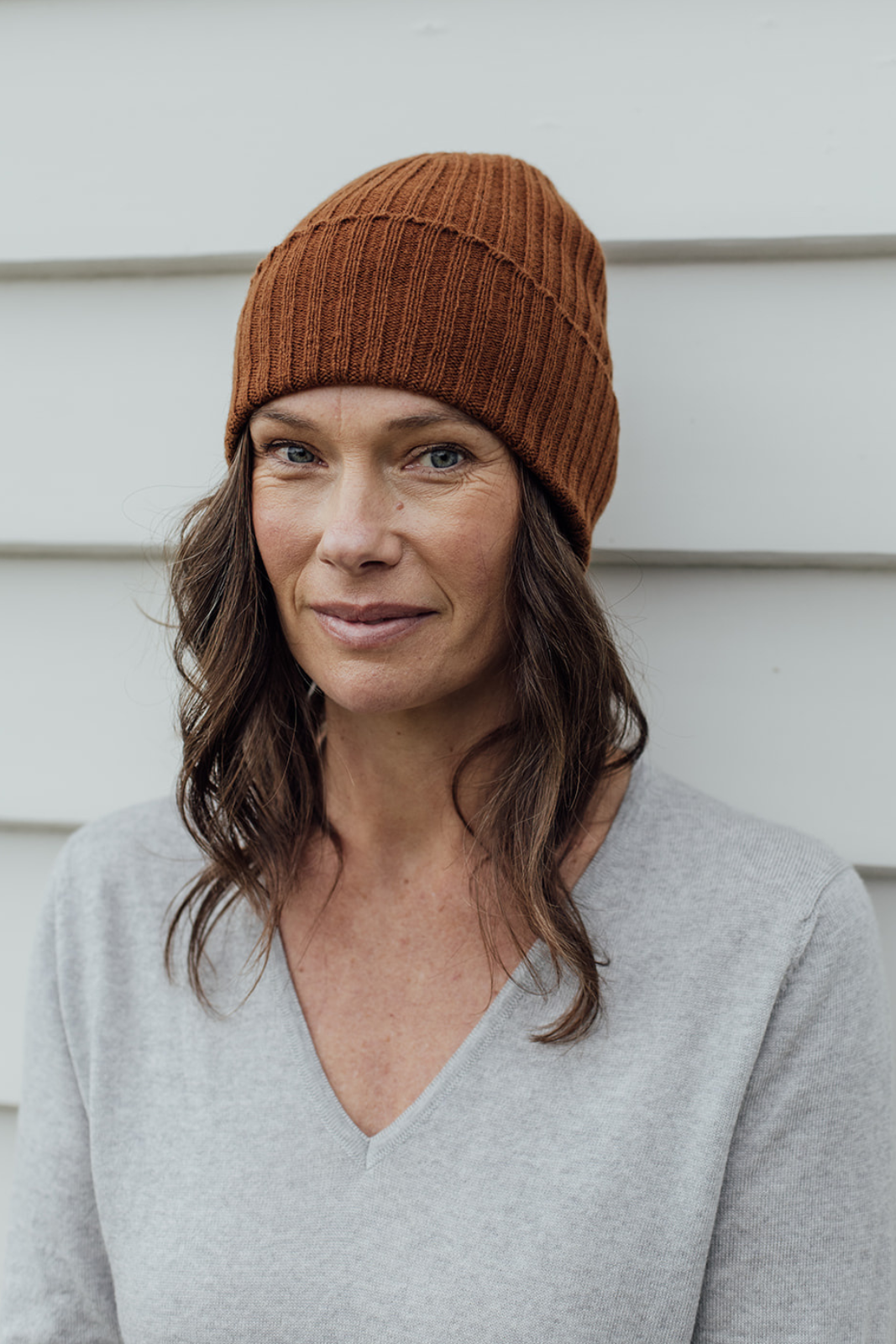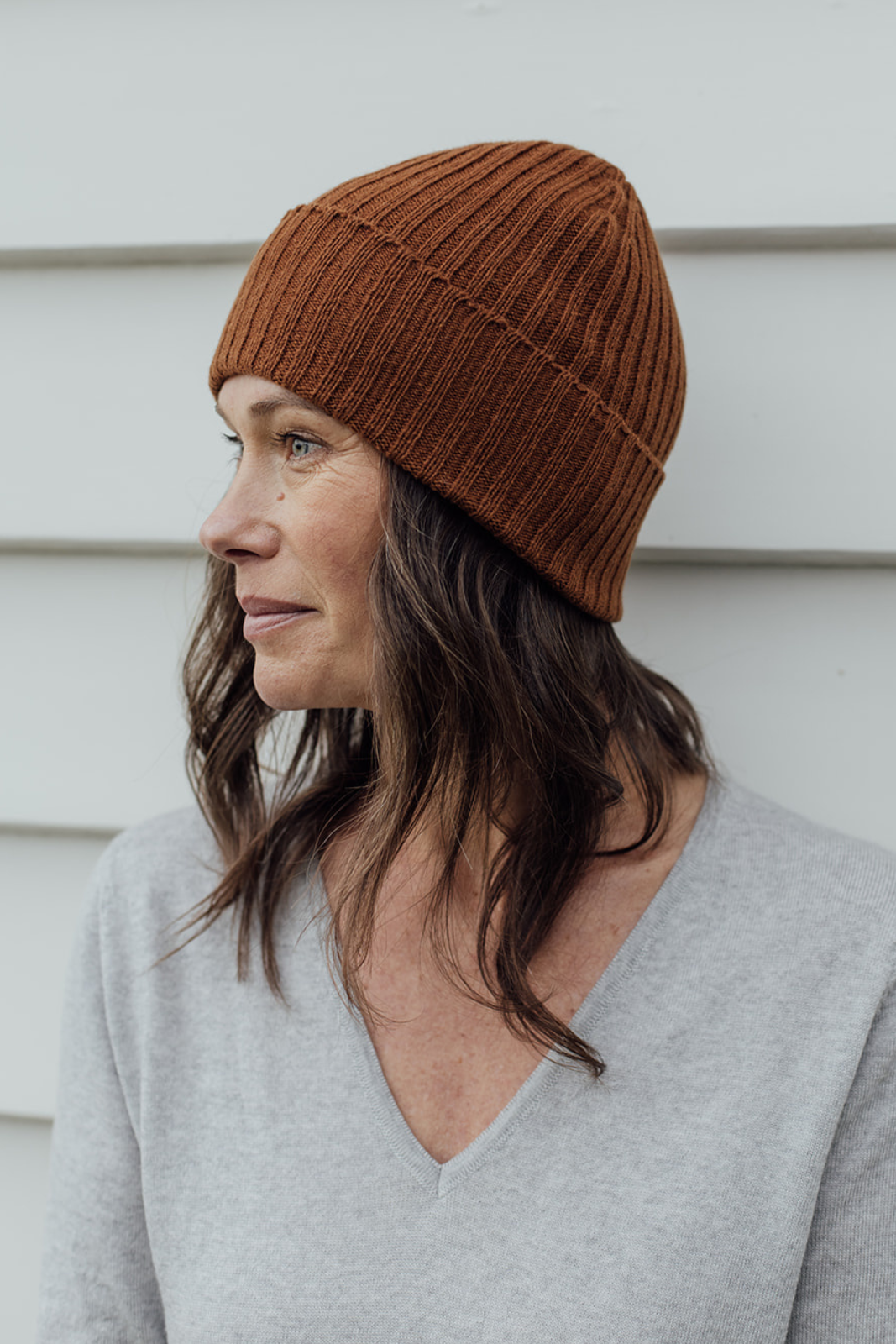 Merino Cashmere Rib Beanie - Rust
Keep cosy but chic in our new Merino Cashmere Rib Beanie.
We're so pleased to welcome our newest yarn, expertly created by NZ yarn engineers, Wool Yarns. The luxurious blend of merino wool, cashmere, and silk creates a yarn that is truly extraordinary.
Merino wool brings its renowned warmth and breathability, Cashmere adds an indulgent touch of softness and luxury, and Silk a touch of elegance. Paired with the classic rib knit which provides additional stretch and flexibility, it makes this Beanie one to treasure. 
Contents
75% Merino Wool, 20% Cashmere, 5% Silk.
Suppliers
Designed in Tarras.

Bespoke Yarn created by Wool Yarns, Lower Hutt.

Knitted at McDonald's Textiles, Auckland.