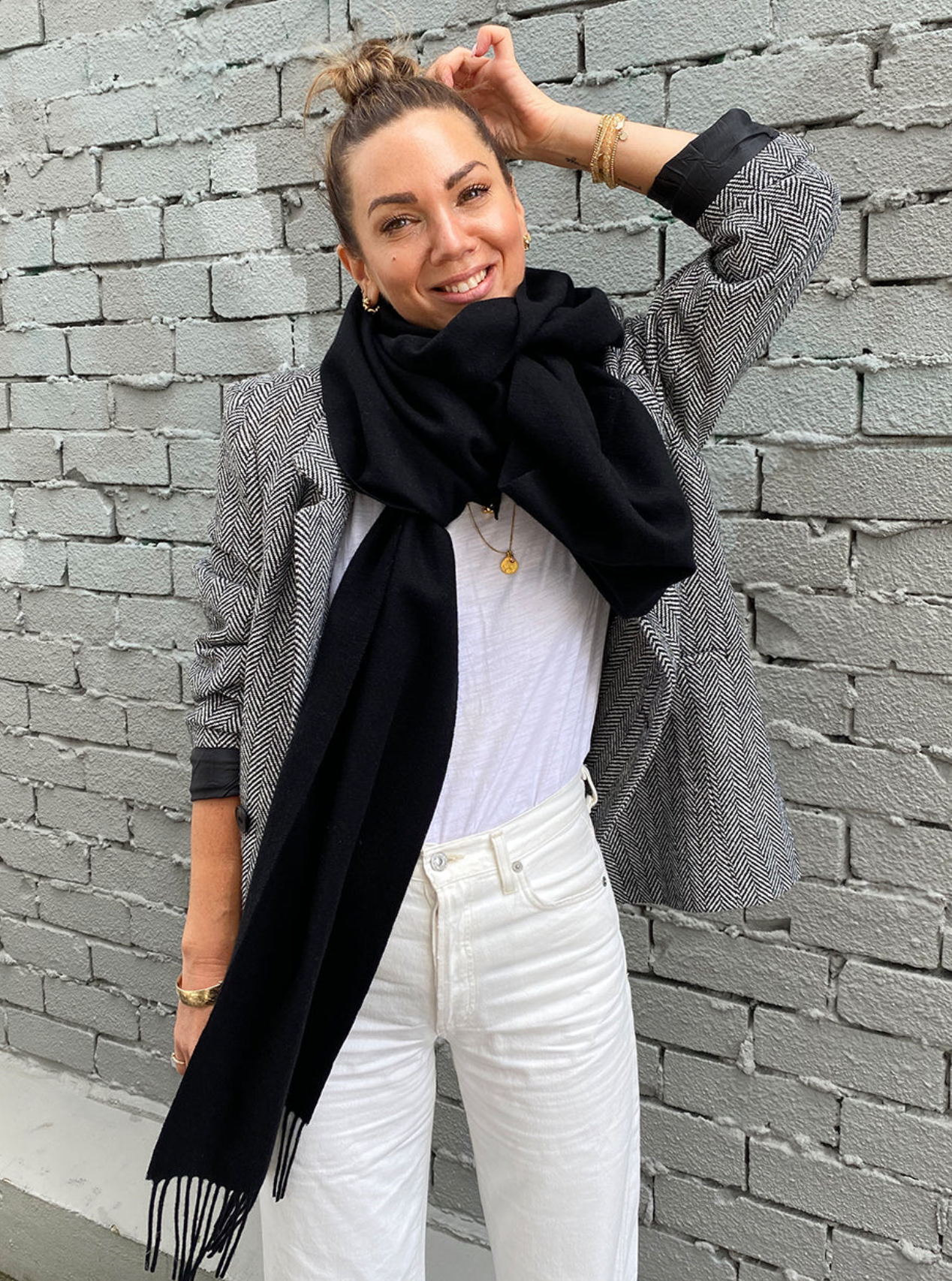 Dark Hampton - The Lou Heller Marguerite Scarf Black
100% Australian Lambswool
Dimensions: 290 x 30cm
A fabulous collaboration between prominent NZ Fashion Stylist Lou Heller and Dark Hampton.
The Marguerite is long, gorgeously warm and wraps beautifully. A black scarf is the perfect addition to any wardrobe and will compliment any outfit. 
Everyday luxury, designed to be worn your way. 
Delivered in an elegant reusable gift bag.