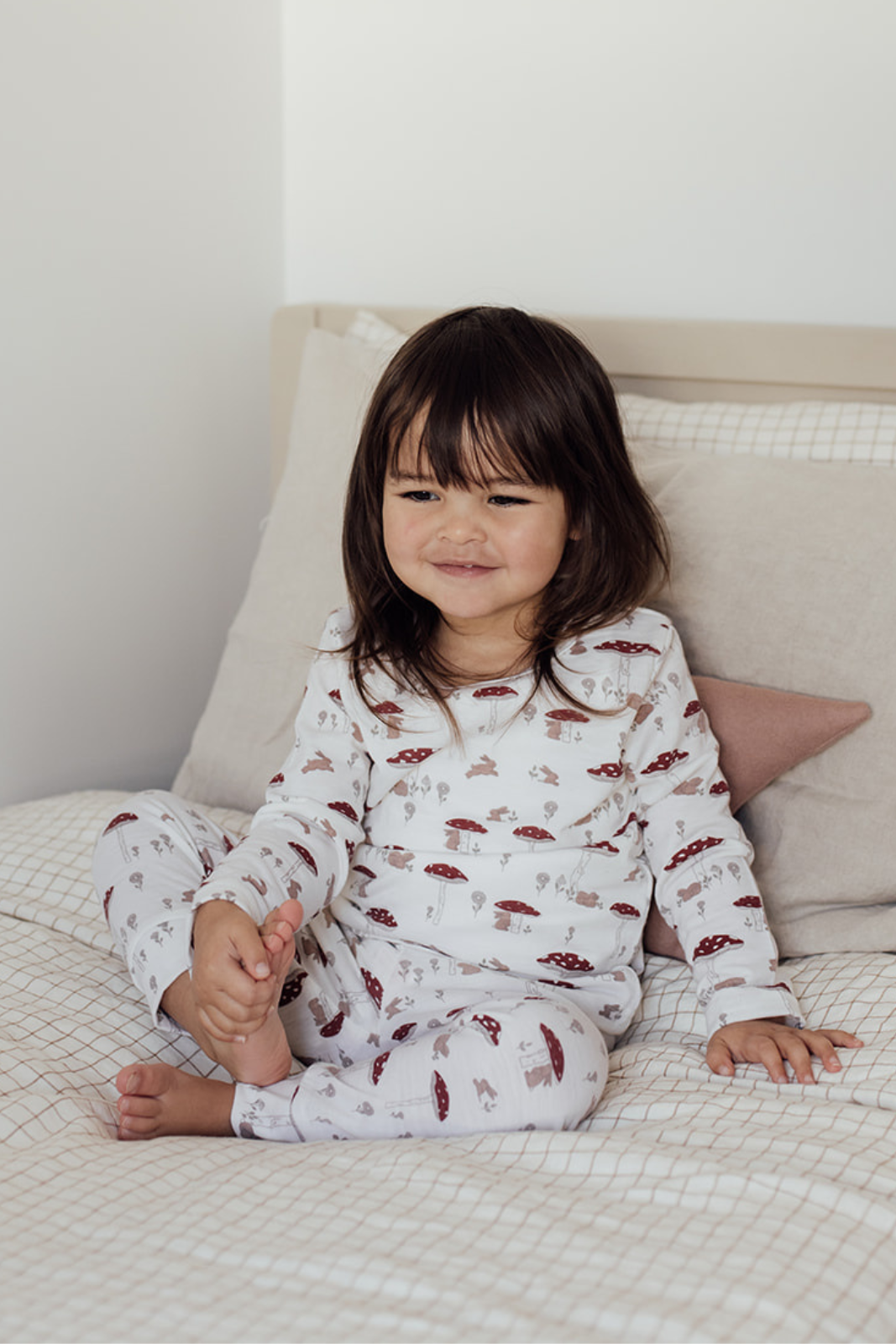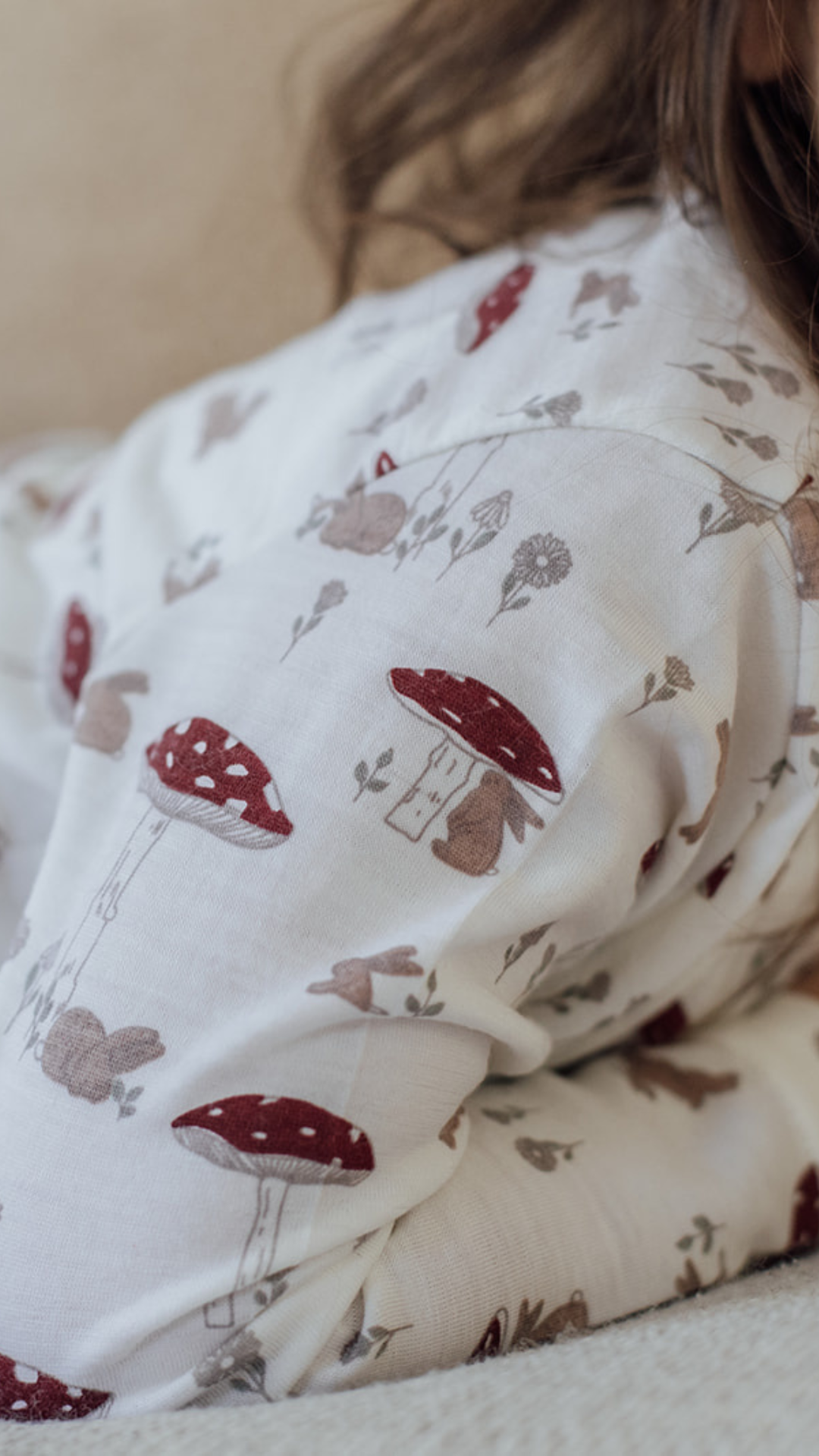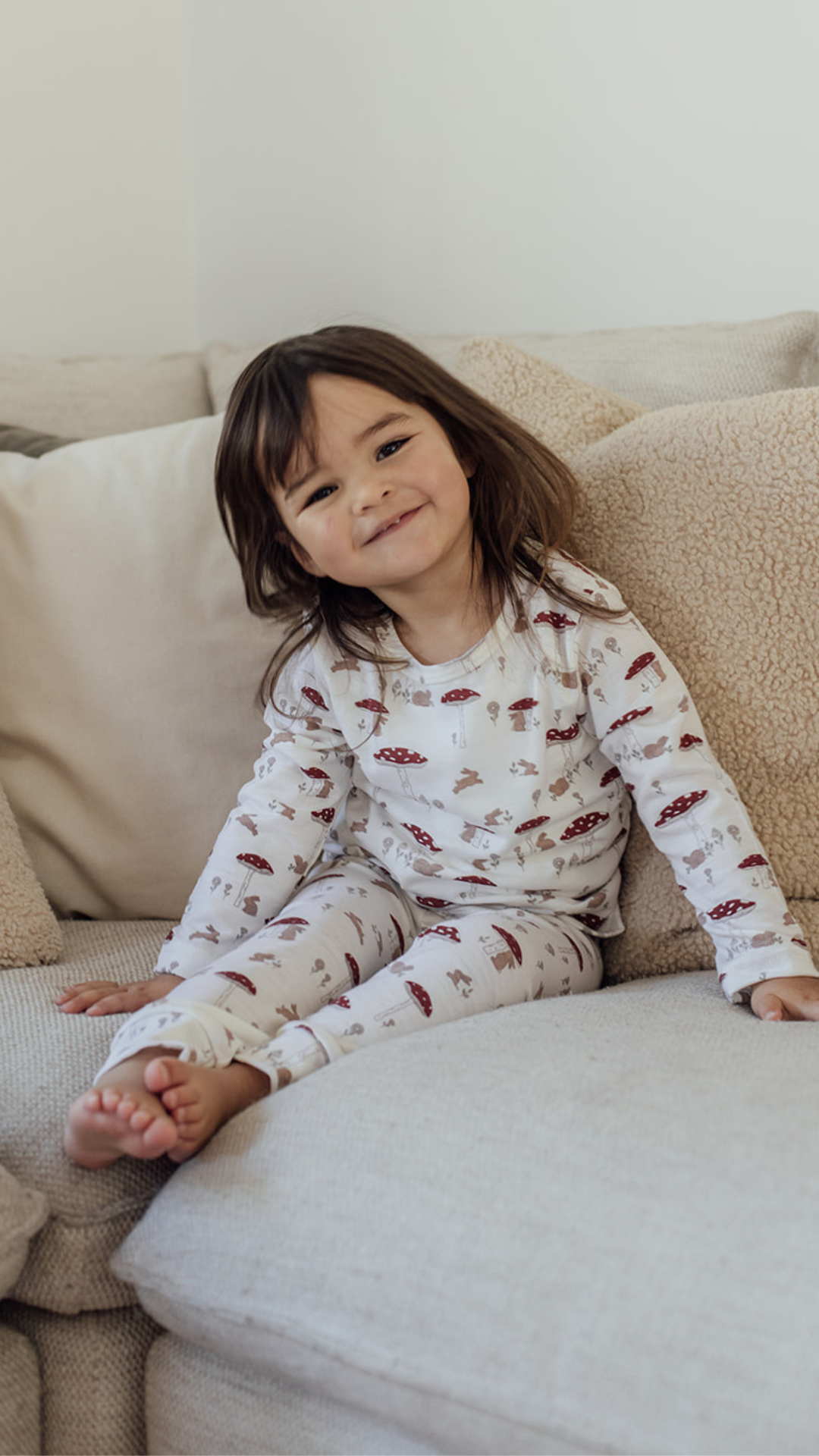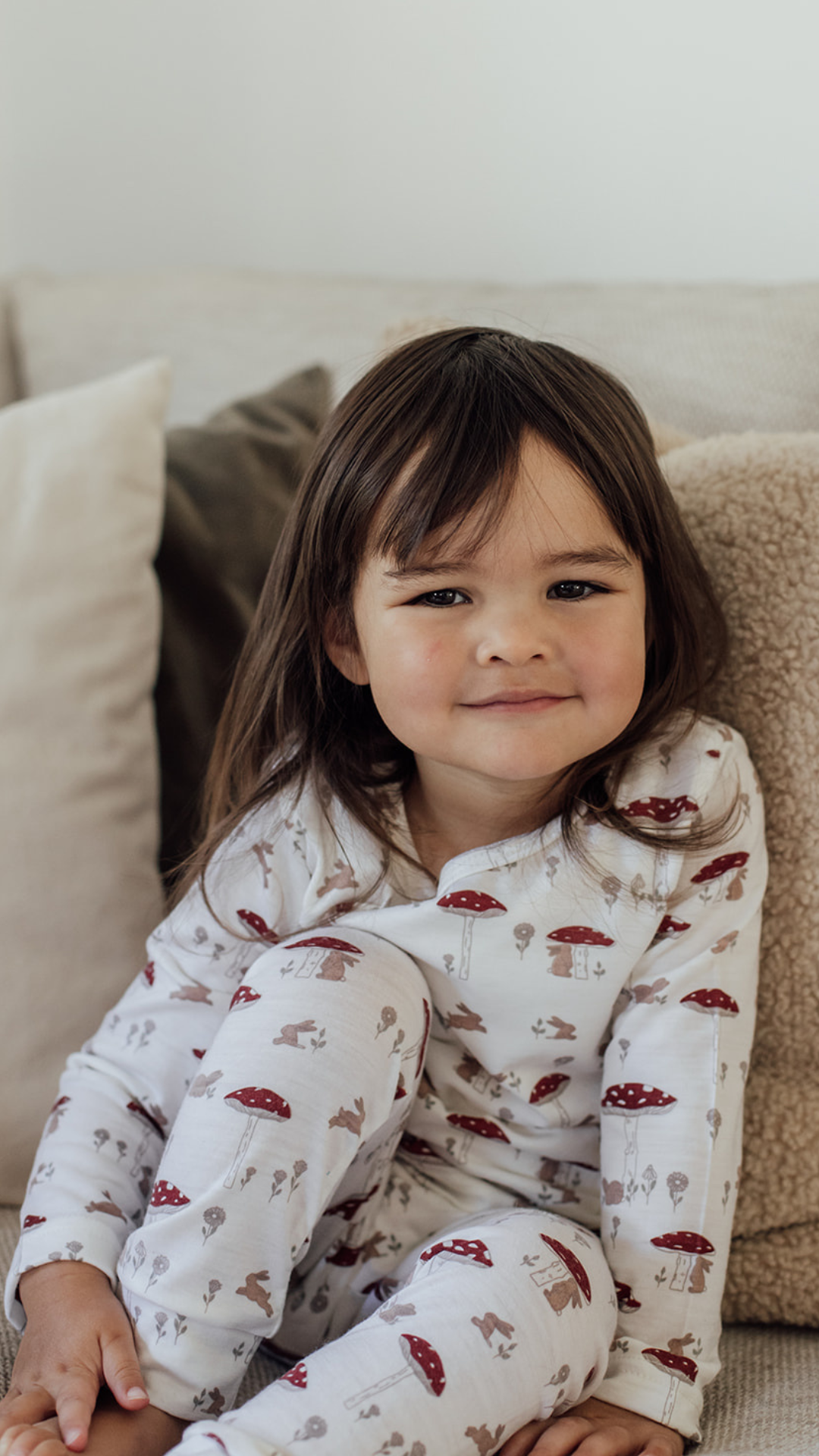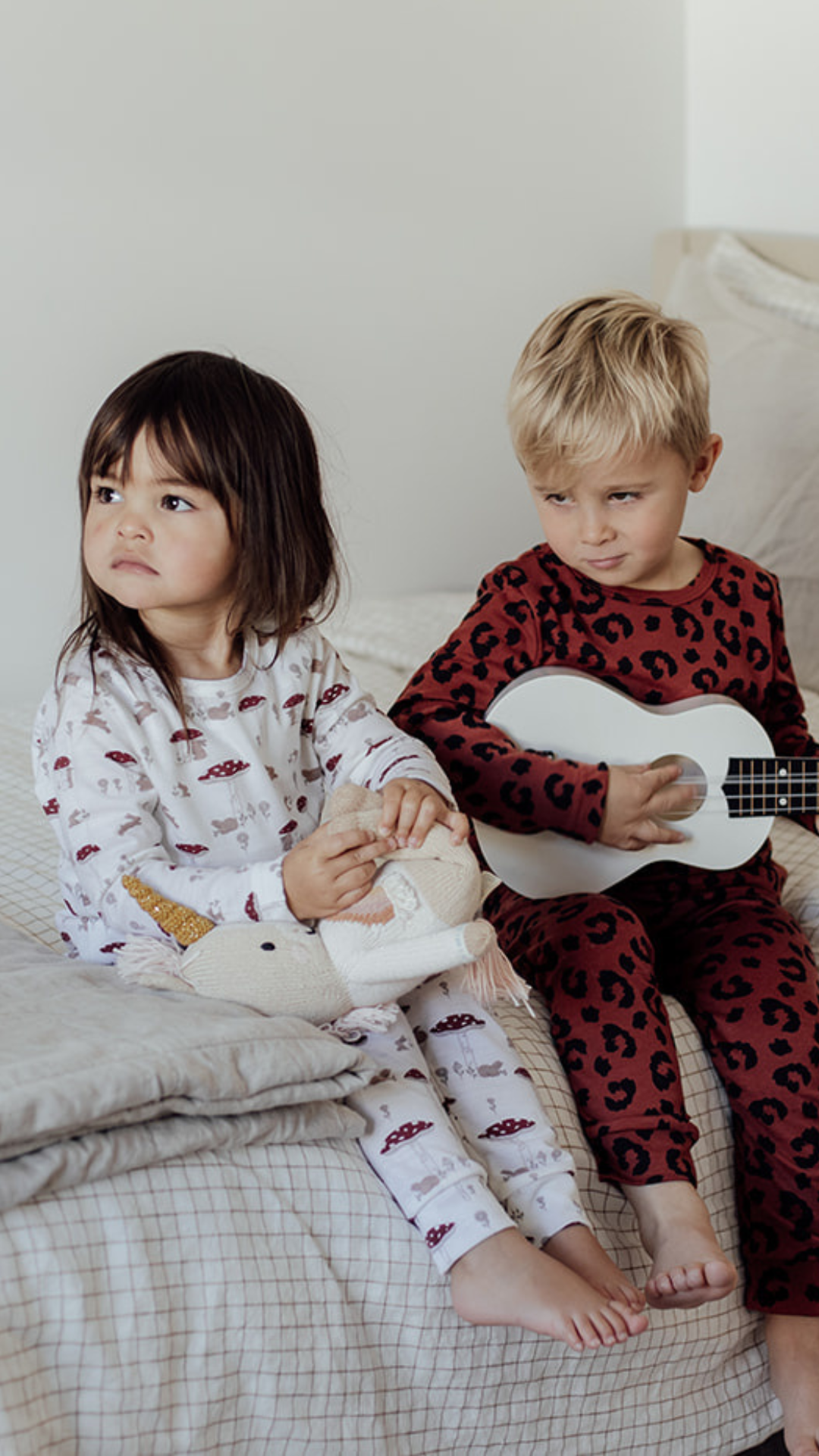 Child Merino Pyjamas- Woodland Bunny
Introducing our NEW Merino wool pyjamas for children. Featuring the cutest new seasons bespoke Woodland Bunny print.
Merino is the best fibre for little ones to sleep in and is great for regulating body temperature and breathability. 
Great classic style pyjamas with cuffed pant with an elasticated waist and long sleeve top.
These pyjamas will make the perfect gift and will be great for passing through siblings.
Suppliers
Screen Printed in Auckland, New Zealand using non-toxic dyes.

Made in New Zealand.

Designed in Tarras.